You know what they say: the best way to a person's heart is through their stomach. If you're looking to win someone over, you can't go wrong with a home-cooked meal.
But if you're not careful, that home-cooked meal can quickly become a disaster. Take broccoli, for example. It might not seem like much, but this little green veggie can be pretty tricky to cook. One wrong move and you've got a mushy, overcooked mess on your hands.
But don't worry! With this guide, you'll learn quickly how to stir-fry broccoli like a pro. In just a few simple steps, you'll have a delicious and healthy side dish that's sure to impress your family and friends. So what are you waiting for? Let's get cooking!
Stir Fry Broccoli Recipe
1 head of broccoli, chopped into bite-sized pieces
1 tablespoon of oil
1 clove of garlic, minced
1 teaspoon of ginger, minced
1 tablespoon of soy sauce
1 tablespoon of oyster sauce
1 tablespoon of rice wine vinegar
How To Stir Fry Broccoli
Step 1: Prep Your Broccoli
The first step to successful stir-frying is to prep your ingredients. This means chopping your broccoli into bite-sized pieces so that they'll cook evenly. You'll also want to make sure that all of the stems are about the same length. Once your broccoli is prepped and ready to go, it's time to move on to step two.
Step 2: Heat Up Your Pan (Medium Heat)
Now it's time to get cooking! Place your wok or frying pan over high heat and add oil—enough to coat the bottom of the pan. Then, add your broccoli and give it a good stir.
At this point, you might be tempted to walk away and attend to other things. But trust us, now is not the time to multitask! You need to stay close to the stove so that you can keep an eye on your broccoli.
After about 2 minutes of stirring, turn the heat down to medium and continue cooking for 3 to 5 minutes, or until the broccoli is tender but still crisp. Once it's reached this point, it's time to move on to step three.
Step 3: Add Your Seasonings
Now it's time to add some flavor! The possibilities are endless here, so feel free to get creative. We recommend adding garlic, ginger, soy sauce, oyster sauce, and rice wine vinegar.
Once you've added your seasonings, give everything a final stir and then turn off the heat. And that's it! You've successfully stir-fried broccoli without making any major mistakes.
In A Nutshell
So there you have it—a foolproof guide to stir-frying broccoli like a pro. Just remember: when in doubt, err on the side of undercooking rather than overcooking. And if all else fails, don't forget that takeout is always an option!
It can be tricky to pick the right type of pan material for your needs with all the choices on the market.
If you're specifically looking for a carbon steel skillet to use for stir frying broccoli and other healthy meals, we have a blog post that discusses what makes these pans special.
We've also selected some of our favorite skillets available so that you can choose one without spending hours researching different products. Check out our blog post below and pick the one that suits you best!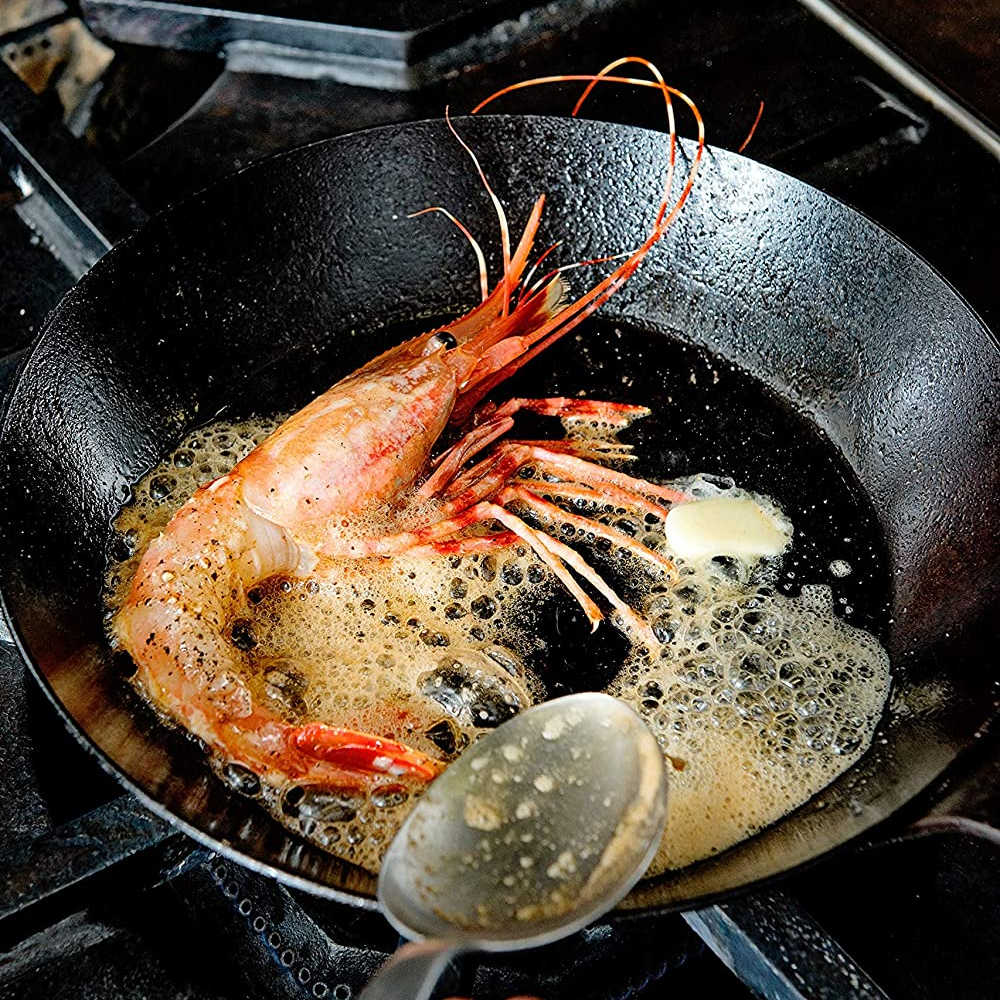 Happy cooking!
Catchy Finds