I am not a morning person. In fact, I'm more of a night person. But there is one thing that can get me out of bed in the morning and that is the smell of pancakes cooking on the pan.
And not just any pancakes, mind you. I'm talking about lemon ricotta pancakes. These babies are light and fluffy and have just the right amount of tang from the lemon to wake you up and get your day started off on the right foot. So what are you waiting for? Get up and get cooking! You won't regret it!
Lemon Ricotta Pancakes Recipe
Ingredients:
1 cup all-purpose flour
2 tablespoons sugar
1 teaspoon baking powder
1/4 teaspoon baking soda
1/4 teaspoon salt
1 cup ricotta cheese
2 eggs, lightly beaten
3/4 cup milk
1/4 cup lemon juice, plus more for serving
1 tablespoon grated lemon zest, plus more for serving
Unsalted butter, for serving
Maple syrup, for serving
Ricotta Pancakes - How To Make:
In a large bowl, whisk together flour, sugar, baking powder, baking soda, and salt.
In another bowl, whisk together ricotta, eggs, milk, lemon juice, and lemon zest.
Pour wet ingredients into dry ingredients and mix until just combined.
Heat a griddle or large frying pan over medium heat.
Grease with butter or cooking spray.
Scoop 1/4 cup batter onto griddle for each pancake.
Cook until bubbles form on surface and edges are cooked through, about 2 minutes per side.
Serve pancakes warm with butter, lemon juice, lemon zest, and maple syrup. Enjoy!
In A Nutshell
So there you have it, my friends. The best lemon ricotta pancakes you will ever taste. I hope you enjoy them as much as I do! Don't know what to do next? Watch the video below for some inspiration, and then get out there and experiment!
Need a pan to make your pancakes? We've hand-picked the finest crêpe pans on the market to make crepes in your own kitchen. Making delicious crêpes will be a delight with these gadgets! Read our blog article below to decide which crepe pan is right for you!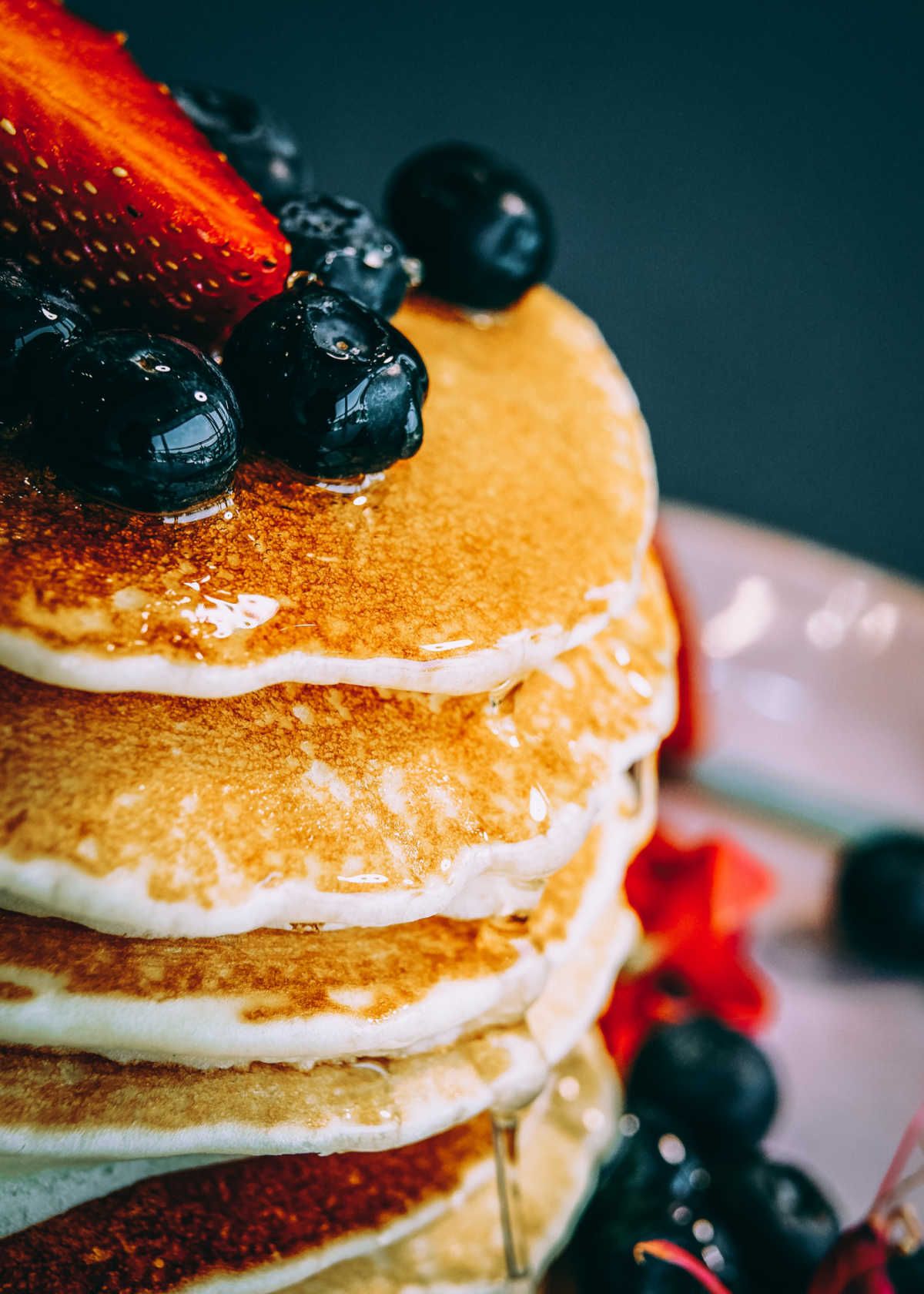 Happy pancaking!
Catchy Finds