Christmas pudding is truly one-of-a-kind! Not only does its unique combination of dried fruits and spices make for an incredibly flavorful treat but its festive presentation ensures that it will be a showstopper on any holiday table.
But what makes a traditional Christmas pudding so special? Let's take a look at what makes this classic dessert such a beloved staple of the British holiday season and learn how to make the perfect Christmas pudding this year.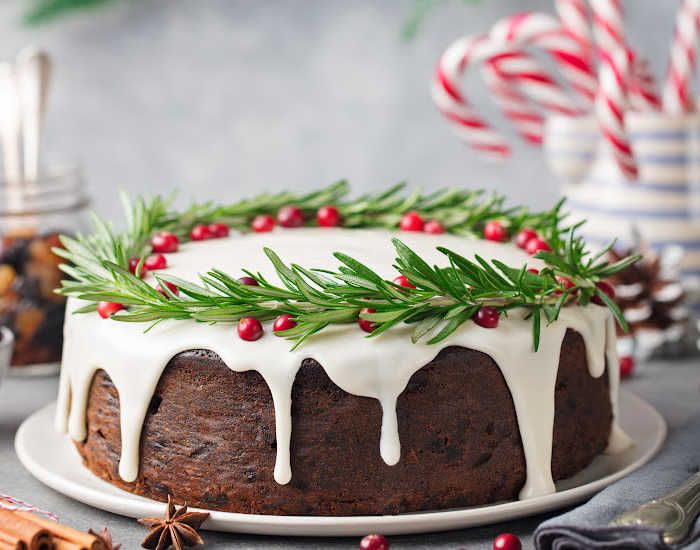 The Traditional English Christmas Pudding
An English Christmas pudding is made with a mix of dried fruits, such as sultanas, currants, raisins, and mixed peel, as well as nuts like almonds or walnuts. The fruit and nut mixture is combined with breadcrumbs, flour, spices such as cinnamon and nutmeg, plus some dark brown sugar for sweetness.
All of these ingredients are mixed with suet (animal fat), eggs, brandy, rum, or whiskey for added flavor, and some milk to help bind it all together. The mixture is then combined in a large bowl before being steamed over several hours until it becomes light and fluffy.
What Type Of Pudding Bowl To Use?
When making a Christmas pudding, it is traditional to steam it in what's known as a "pudding basin." This is just a deep bowl with a lid that fits snugly on top.
If you don't have one of these, any heat-proof bowl with a tight-fitting lid will do. Just make sure you have something in place to stop the steam from escaping while it's cooking.
No matter what type of bowl you are using, wrap the outside with a kitchen towel, or cheesecloth, or aluminum foil before placing it in the boiling water to help insulate and prevent any accidents while in transit!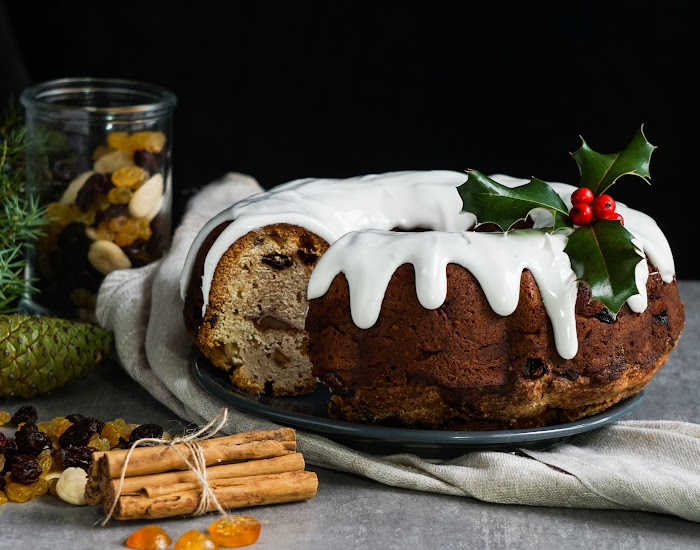 Christmas Pudding Recipe
Ingredients
8 ounces (225g) of raisins
8 ounces (225g) of currants
2 ounces (60g) of sultanas
8 ounces (225g) of suet, which is a hard fat from cattle, sheep, and is essential when making traditional English puddings
6 ounces (170g) of breadcrumbs, which can be made from any type of bread including white, wheat, rye
1 cup (8 fluid ounces) of milk
5 large eggs
6 ounces (170g) of mixed citrus peel, such as orange and lemon peels that have been boiled to soften them before being chopped up finely
The grated nutmeg from one small nutmeg seed
Approximately 2 tablespoons (approximately 10 grams) plain flour
3.4 fluid ounces (100 milliliters) glass brandy
Instructions
Start by mixing all the dry ingredients in a large bowl including the raisins, currants, sultanas, and mixed citrus peel.
Add the eggs, milk, and suet to the dry ingredients and mix until fully combined.
Finally, add the brandy for extra flavor and mix again until everything is fully combined.
Grease a large bowl with butter and a spoon in the mixture, making sure that it's evenly spread out.
Place a plate on top of the pudding or wrap it, and tie a piece of string around the rim of the bowl to stop any steam from escaping.
Place the pudding bowl in a large pot of boiling water or a steamer, and leave it to steam for approximately 4 hours, checking regularly to make sure it's not boiling dry or burning.
Once steamed, remove from the water and let cool before serving with hot custard or brandy butter.
The top of the pudding is typically doused with more brandy or whiskey before being set alight right before serving. This adds another layer of warmth and flavor to the dessert that helps makes it stand out from other holiday treats.
Make The Pudding Ahead
For optimal flavor, make this pudding 1-2 weeks in advance. The mixture will only improve over time. It tastes just better if made days ahead of when you plan to serve it.
To prepare, steam the pudding about 2-3 days before serving. Once cooled, wrap in parchment paper and foil, then store in the refrigerator.
The night before you want to eat it, leave the pudding out on the counter at room temperature (still wrapped). Then warm it for 30-45 minutes in a 300°F/150°C oven just before serving. The pudding will keep for up to a year if stored properly in a cool, dry place.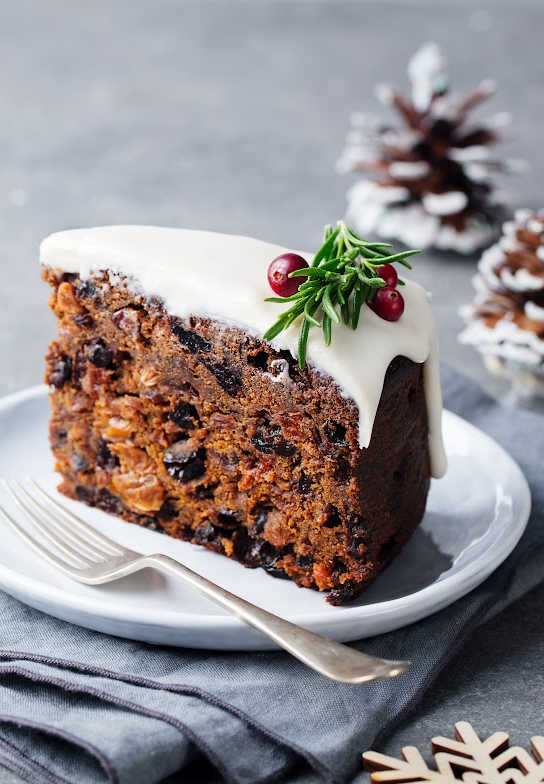 Other Dried Fruit Variations
Christmas pudding is no longer limited to just the traditional steamed version. You can also switch up the fruits used in your pudding. Consider trying a mixture of dried cranberries, dried orange fruit, cherries, plum, apricots, and golden raisins. Or if you want an extra special touch, opt for figs or dates!
Alternative For Vegetarians Or Vegans
Vegetarians and vegans don't have to miss out on the Christmas pudding fun! There are plenty of alternative recipes you can use.
One easy option is to replace the suet with vegetable shortening, or coconut oil, and omit the eggs. You can also opt for a vegan-friendly brandy or substitute with a non-alcoholic option.
For a vegan Christmas pudding, try using almond milk or oat milk instead of cow's milk and replace the eggs with chia seeds mixed in water to create an egg-like consistency. And don't forget to use vegan-friendly brandy too.
Finally, top it off with a delicious vegan brandy butter! By making a few simple adjustments, both non-vegetarians and vegans can enjoy this festive holiday classic.
No matter what ingredients you choose to use, what is inside a Christmas pudding will always be the same; love, warmth, and cheer.
Need a food steamer to make your christmas pudding? Check out this guide to find the best one! We have done the research and reviewed 3 best food steamers, ready for you to get cooking.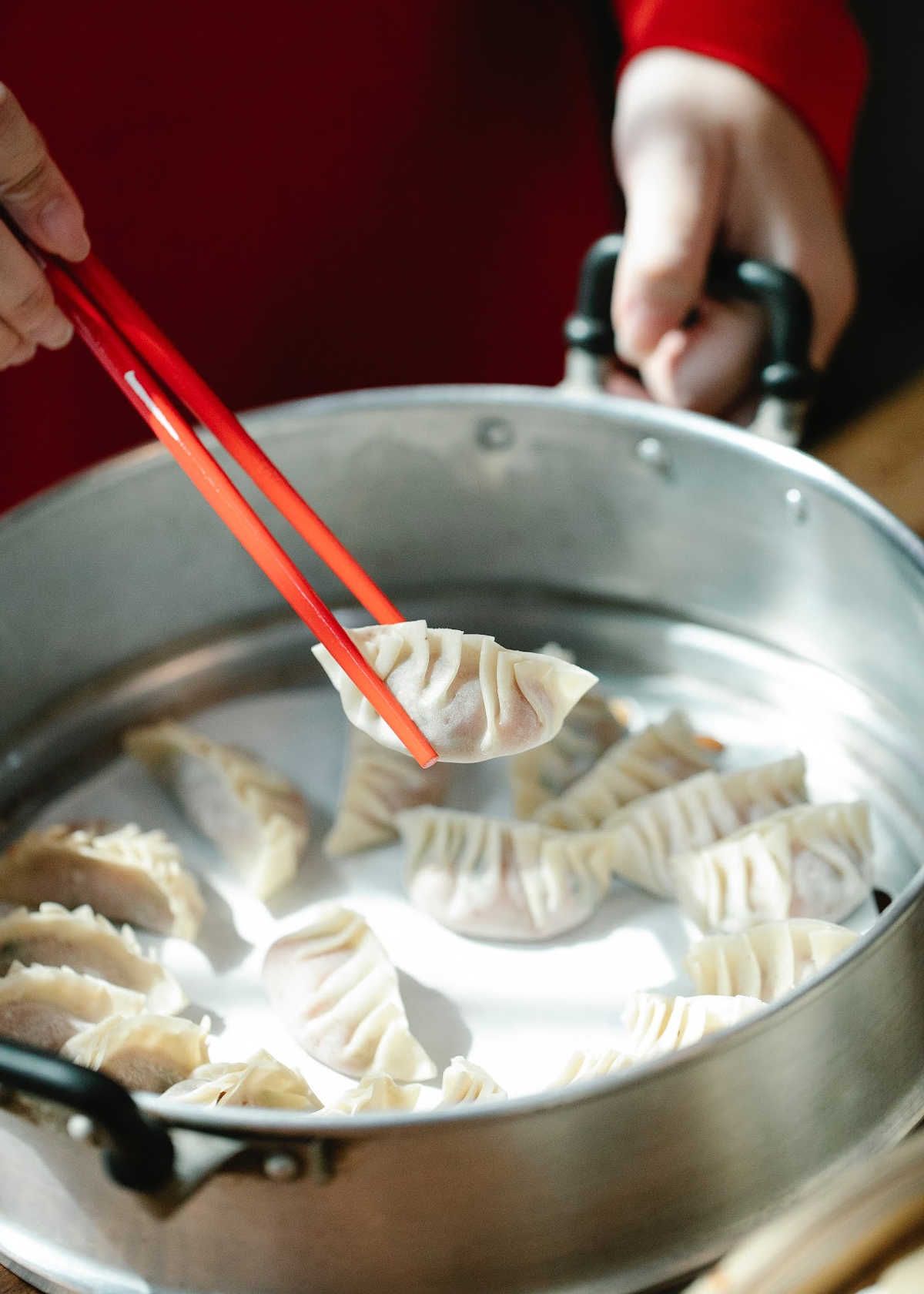 Treat your loved ones by cooking up a Christmas pudding! Happy holidays!
Catchy Finds