We all love pasta. In fact,  it's one of the most popular dishes in the world. But pasta made from zucchini is a healthier alternative that can be just as delicious!
Pasta Zucchini
Zucchini pasta, also known as "zoodles," or "ribbon pasta,"  is a type of pasta made from zucchini. It's a great option for those looking for a healthier alternative to traditional pasta made with wheat or flour.
Zucchini pasta is low in calories and carbs, and is a good source of vitamins and minerals. It's perfect for those looking to cut down on carbohydrates or those with gluten sensitivities. So, if you're looking for a delicious pasta dish that's healthy and easy to make, give zucchini pasta a try! You won't be disappointed.
Does Zucchini Taste Good In Pasta?
In short, yes! Zucchini has a fairly neutral flavor, so it takes on the taste of whatever sauce you're using.
I've found that it pairs particularly well with tomato-based sauces, but use whatever you like best. The important thing is that you enjoy your zucchini pasta just as much as you would regular pasta.
Zucchini Pasta Recipe
Ingredients
1 zucchini, spiralized or julienned
1/2 cup pasta sauce
1/4 cup grated Parmesan cheese
1 tablespoon olive oil
Salt and pepper, to taste
How To Cook Zucchini Pasta As An Italian
1. If using a spiralizer, spiralize the zucchini into pasta-like noodles. If using a julienne peeler, peel the zucchini into long, thin strips.
2. In a large skillet, heat the olive oil over medium heat. Add the zucchini pasta and cook for 3-5 minutes, or until al dente.
3. Add the pasta sauce and Parmesan cheese and stir to combine. Season with salt and pepper, to taste. Serve immediately.
That's it! This zucchini pasta recipe is easy to make and super delicious. Try it next time when you're in the mood for healthy pasta. I'm sure you'll be just as hooked!
In A Nutshell
Zucchini pasta is one of the greatest inventions of all time. It's healthy, delicious, and easy to make. What more could you ask for? So next time you're in the mood for some carbs but don't want the guilt that comes along with them, give zucchini pasta a try. You won't be disappointed!
Are you looking for a pasta pot? Well, look no further! We've gathered a list of the best-rated pots on the internet, so you can quickly find one that suits your needs. Whether you're looking for stainless steel or enameled options, we'll help you choose the perfect pot for cooking all your Italian favorites. So let's get started and cook up some zucchini pasta today!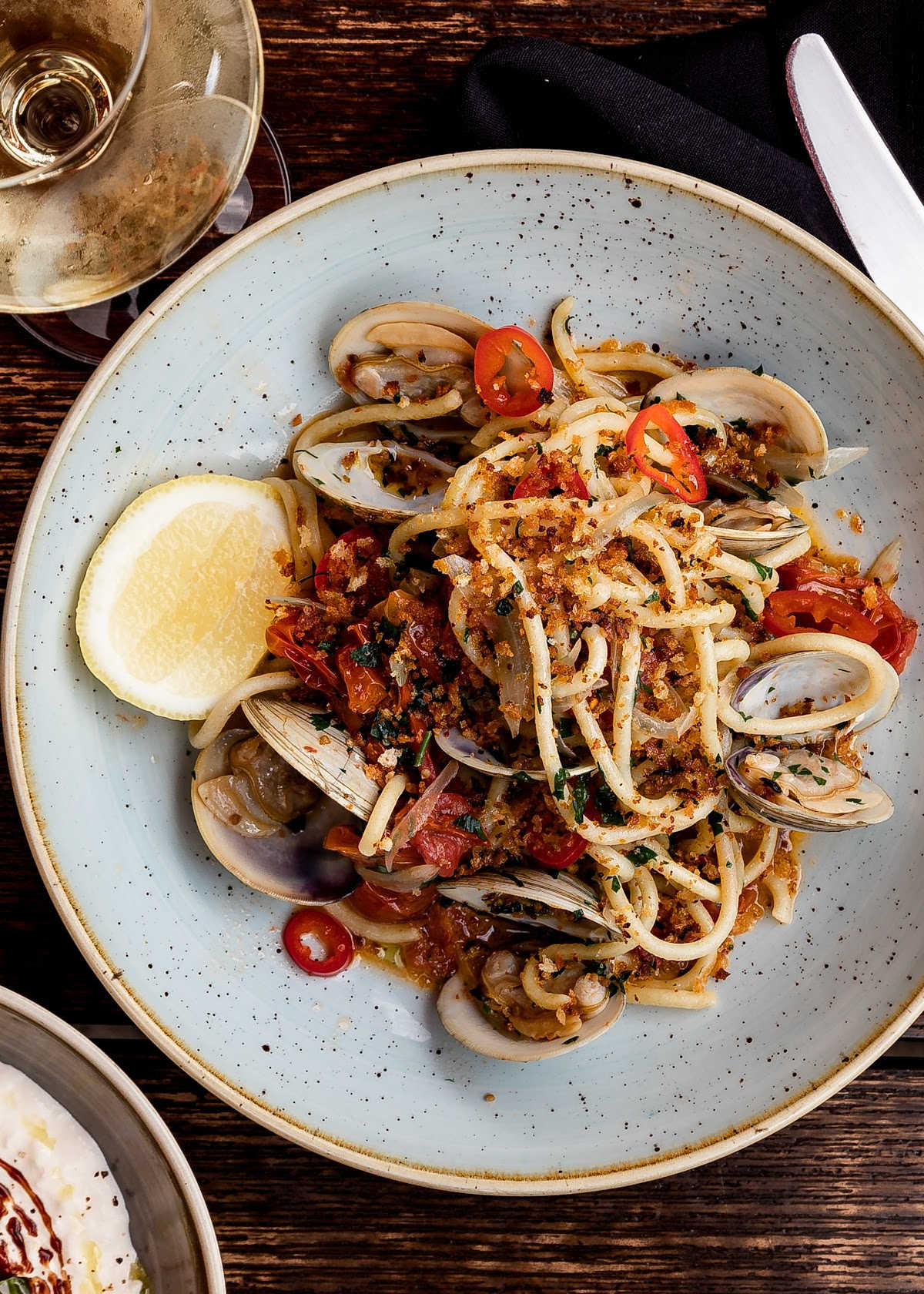 Happy cooking!
Catchy Finds