Move over, cauliflower pizza as we had an article on the same, there's a new trend in town, and it's called zucchini pizza! That's right, folks, the latest way to enjoy pizza is with this healthy veggie.
Not only is zucchini pizza lower in calories and carbs than traditional pizza, but it's also just as delicious. Trust me, once you've tried it, you'll be hooked!
How To Make Zucchini Pizza
To make zucchini pizza, simply swap out the dough for thinly sliced zucchini rounds. Top with your favorite sauce and toppings, then bake in a toaster oven or regular oven until the cheese is melted and bubbly. So easy and so good!
Zucchini Pizza Recipe
1 pound pizza dough made from zucchini
1 large zucchini, thinly sliced into rounds
1/2 cup tomato sauce
1 cup shredded mozzarella cheese
1/4 cup grated Parmesan cheese
1 teaspoon Italian seasoning
Fresh basil leaves (optional)
Salt and pepper, to taste
Instructions
1. Preheat oven to 350 degrees Fahrenheit.
2. Roll the pizza dough out onto a baking sheet. Place zucchini rounds on the dough and spread with tomato sauce.
3. Top with mozzarella and Parmesan cheese, then sprinkle with Italian seasoning, salt, and pepper.
4. Bake for 15-20 minutes, or until cheese is melted and bubbly.
5. Garnish with fresh basil leaves, if desired. Serve immediately. Enjoy!
In A Nutshell
So there you have it, my friends, the newest pizza trend: zucchini pizza. Give it a try! I'm sure you'll love it as much as I do.
Don't have an outdoor pizza oven or a special pizza oven? You can do all in a toaster oven! In need to get a toaster oven to do multiple baking tasks for you?
Not sure which toaster oven to buy? Read our comprehensive review before you make your purchase. Our below blog post covers everything from simple models to more advanced versions. Find the perfect toaster oven in the spotlight now!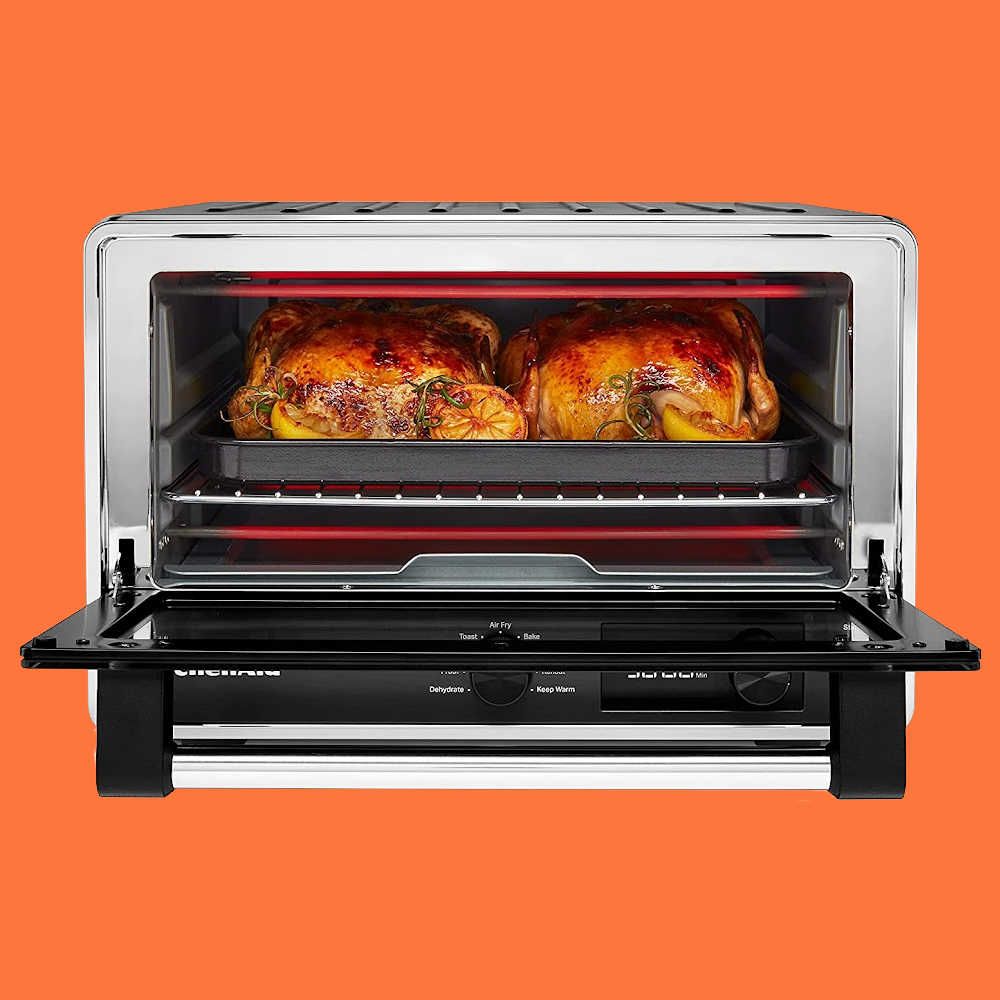 Happy baking!
Catchy Finds