Are you thinking of purchasing a colored coffee maker? Colored coffee makers: one of the latest trends in the world of coffee makers. Of course we all want a fresh cup of delicious coffee, brewed by a great coffee maker. But who doesn't like to add some playful, colorful accents to the kitchen counter? Why not combine these two?
There are many colored coffee makers on the market, but not all of them are created equal. Here is a list of what we find, the best colored coffee makers to help you choose the playful one for your kitchen.
How We Spotlight The Best Colored Coffee Maker
We have spent dozen of hours researching and shortlisting the best of each criteria for this top selection. When it comes to colored coffee makers, there are a few things we look for.
Color: The first thing to consider when choosing a colored coffee maker is the color itself. There are many different colors to choose from, so it is important to pick a color that will match your kitchen décor.
Size: Another important consideration when choosing a coffee maker is the size. Coffee makers come in all different sizes, so it is important to choose one that will fit in your kitchen.
Brewing system: There are two different types of brewing systems, electric drip coffee machine or manual drip coffee maker (French press, moka pot, pour over, percolator, etc.). Note: some electric coffee and espresso machines, especially in the retro-style, also come in various colors. In this post, however, we focus on these two brewing systems.
Price: Finally, you should consider the price. Coffee makers can range in price from very inexpensive to very expensive. It is important to find a colored coffee maker that fits your budget.
If you are looking for a coffee maker that comes in colors, then we highly recommend the ones on this list. Each has its own way to add a playful accent to your kitchen space. The above four points are just some of the things to consider before purchasing a colored coffee maker. Check them out!
👉
We participate in the Amazon Associates Program, if you buy a product with the links that we provide, we may receive a small commission from Amazon. There is NO additional cost to you!
---
Catchy Finds' 4 Picks In The Spotlight




---
Technivorm Moccamaster 10-Cup Coffee Maker
What Makes It Catchy
Since 1968, Moccamaster coffee makers have set the standard for at-home coffee brewing worldwide. This pump-free, electric drip coffee maker heats water to the correct temperature for coffee extraction, so you can enjoy a cup of joe that's comparable to what you would get at a cafe.
The brew-volume selector switch lets you choose between brewing a half or full carafe: plenty coffee for your guests. The Moccamaster brews quietly and the built-in timer automatically turns it off after 100 minutes.
Furthermore, it's designers have used original 1960ies coffee makers as inspiration. It's handcrafted by skilled artisans right here in the Netherlands. Some are in true retro color. A "mini-monument" on your kitchen counter!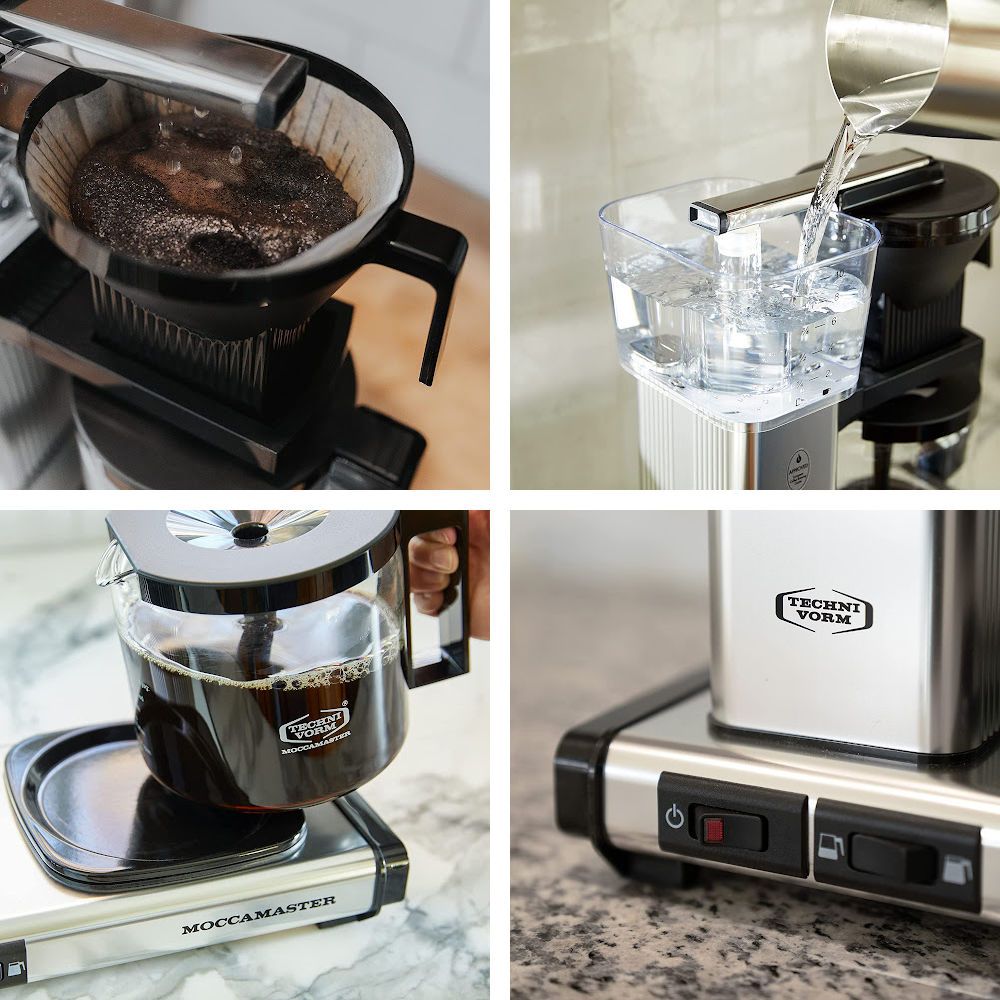 Things In The Spotlight
This coffee maker has 20 colorful options to choose from, and is made with only the highest quality materials, so you can be sure it will withstand years of use. All plastics are BPA-free, so you can rest assured your coffee is always safe to consume.
The metal housing is durable and the copper boiling element heats water evenly, ensuring your coffee is always the perfect temperature.
If you're looking for a catchy coffee maker that will last you a lifetime, look no further than the Technivorm Moccamaster Coffee Maker.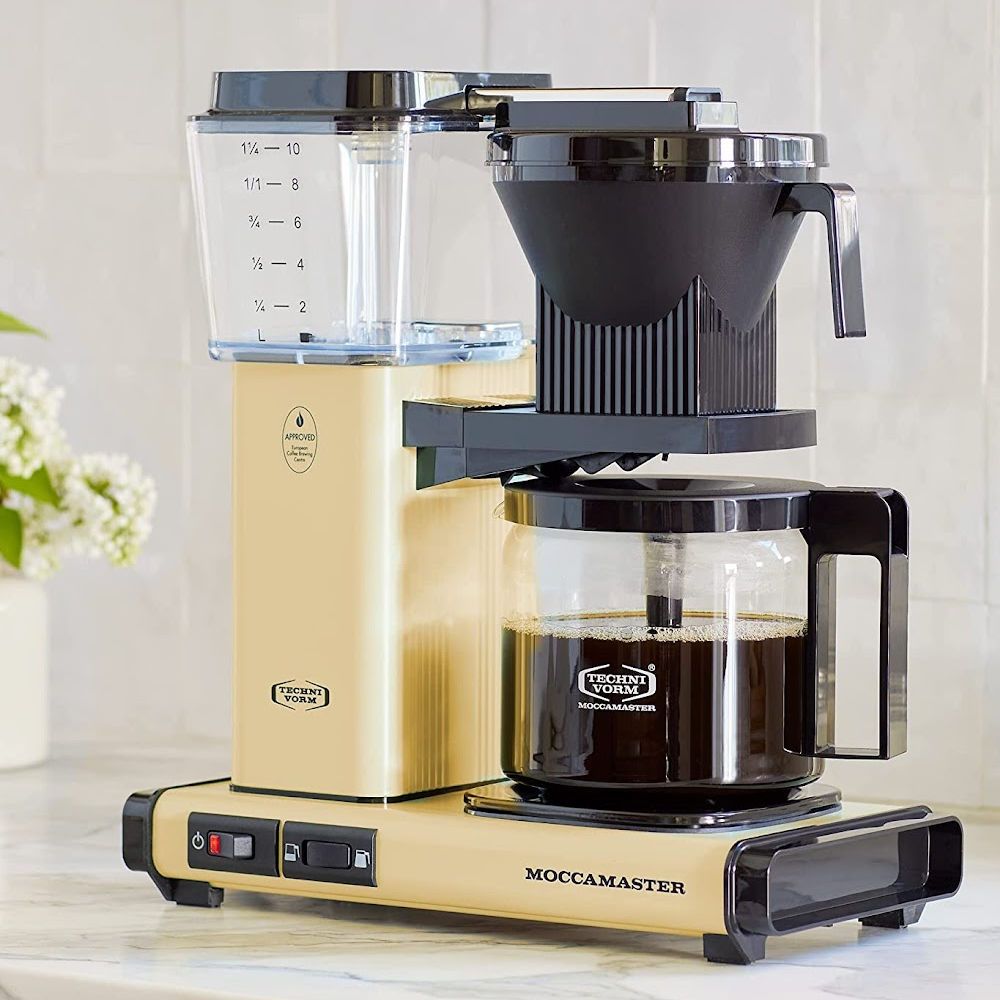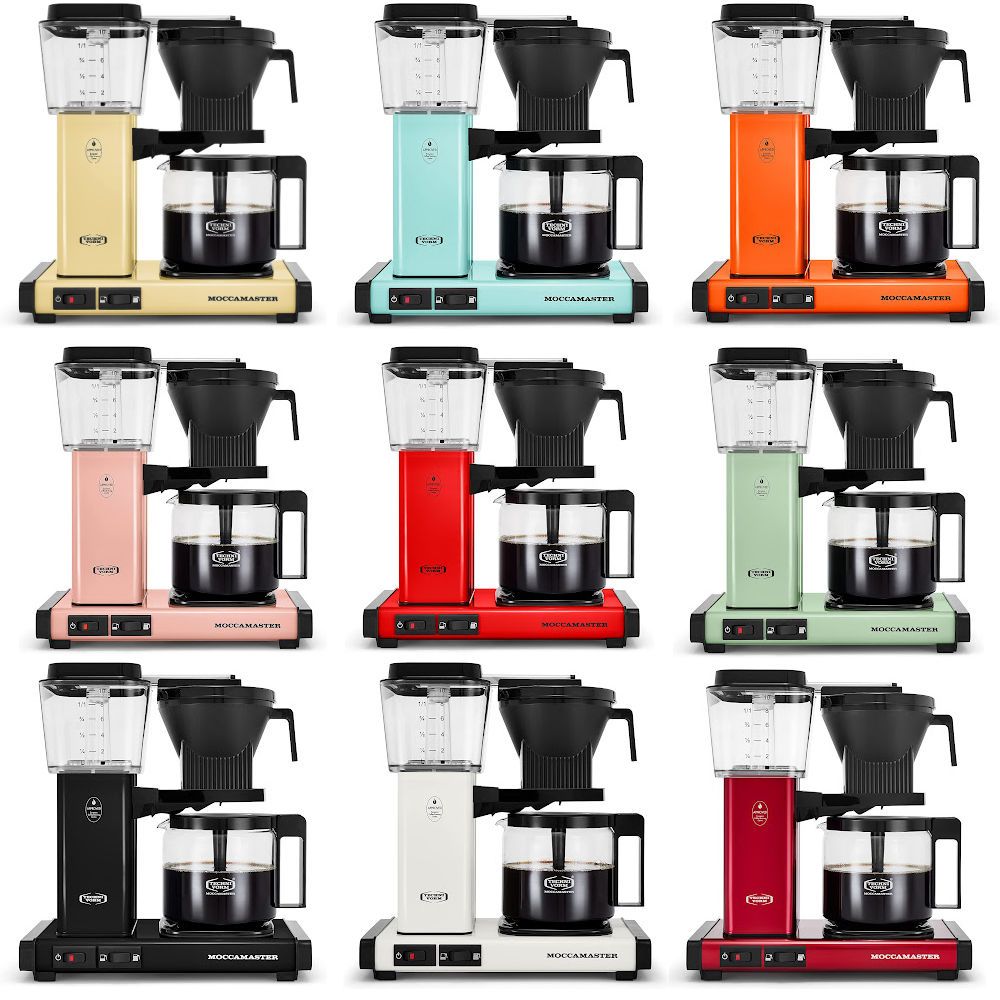 ---
Keurig K-Mini Plus K-Cup Pod Coffee Maker
What Makes It Catchy
This slim, cute yet powerful brewing machine can brew 6-12 oz. cups of your favorite coffee, tea, cocoa, and iced beverages in minutes, with just the touch of a button. It comes in 7 attractive colors, adding a small but tasteful accent to your kitchen counter.
You can choose from dozens of delicious K-Cup pod varieties to customize your perfect cup. Just add fresh water to the removable water reservoir. The Keurig has a function allowing you to influence the strength and boldness of your brew.
Whether you're at home or on the go, the Keurig K-Mini Plus is always there to help you enjoy a delicious cup of coffee or tea.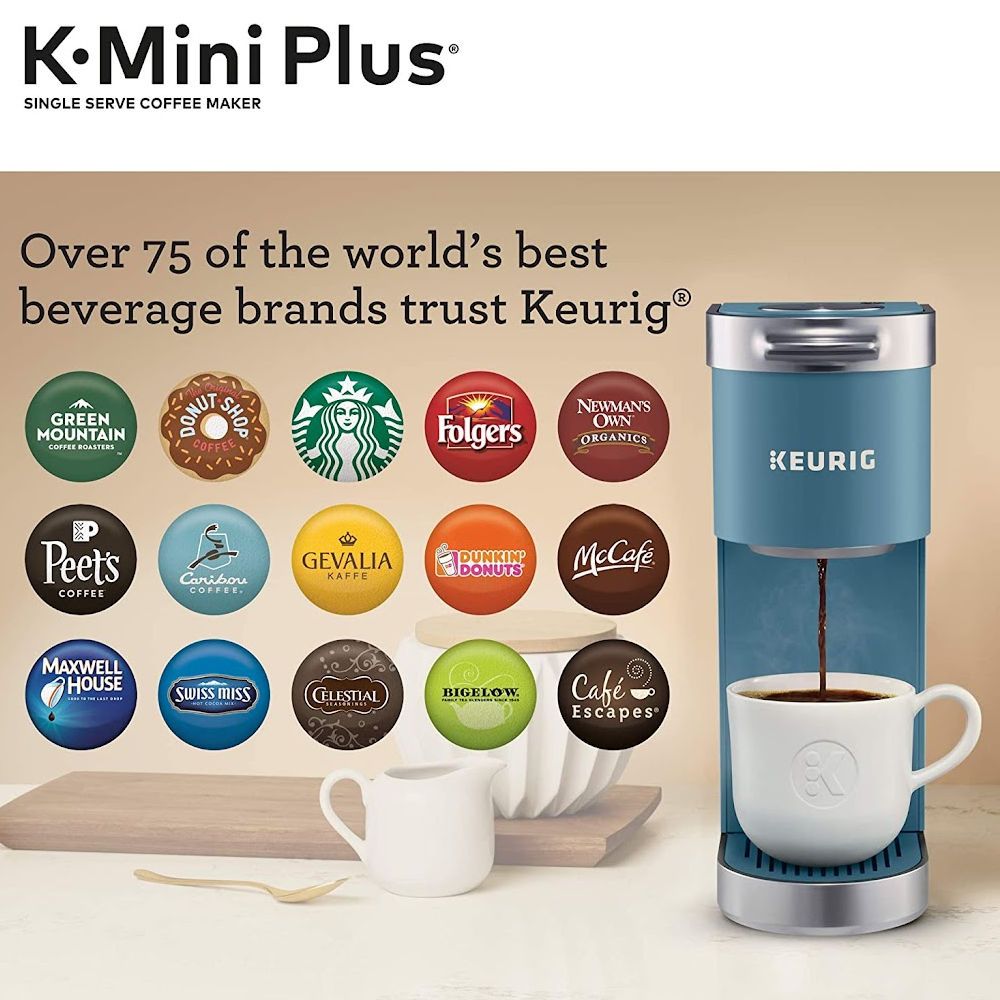 Things In The Spotlight
This elegant single serve coffee maker is perfect for on-the-go, with a removable reservoir and pod storage unit to keep your favorite K-Cups at the ready.
This one cup brewer is one of those small appliances that fit in small spaces and allow on-the-go brewing. The cord storage system means you can take it anywhere without having to worry about tangling cords.
You can store up to 9 of your favorite K-cup capsules in a special unit, so you can always have your favorite coffee at the ready.
When you're done brewing, the auto off feature kicks in, saving energy by turning off the brewer 90 seconds after your last brew.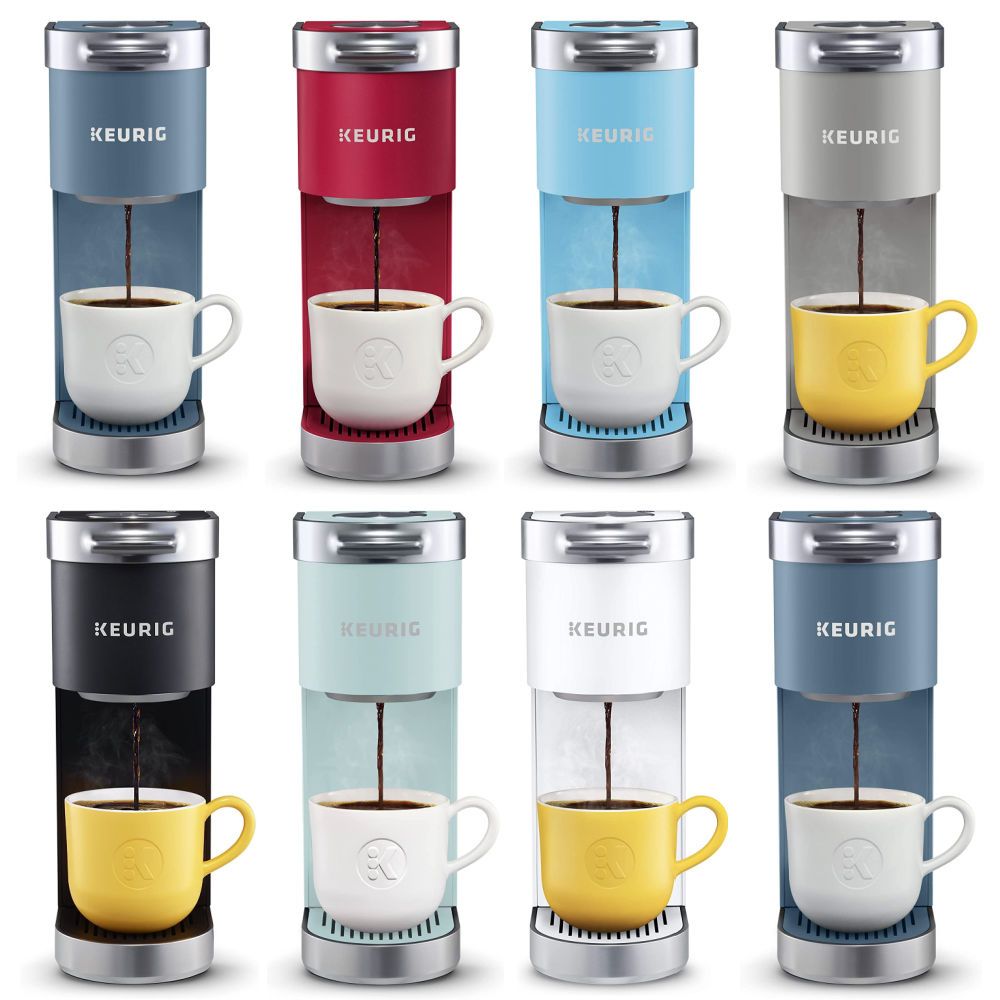 ---
Bialetti Moka Express Iconic Stovetop Espresso Maker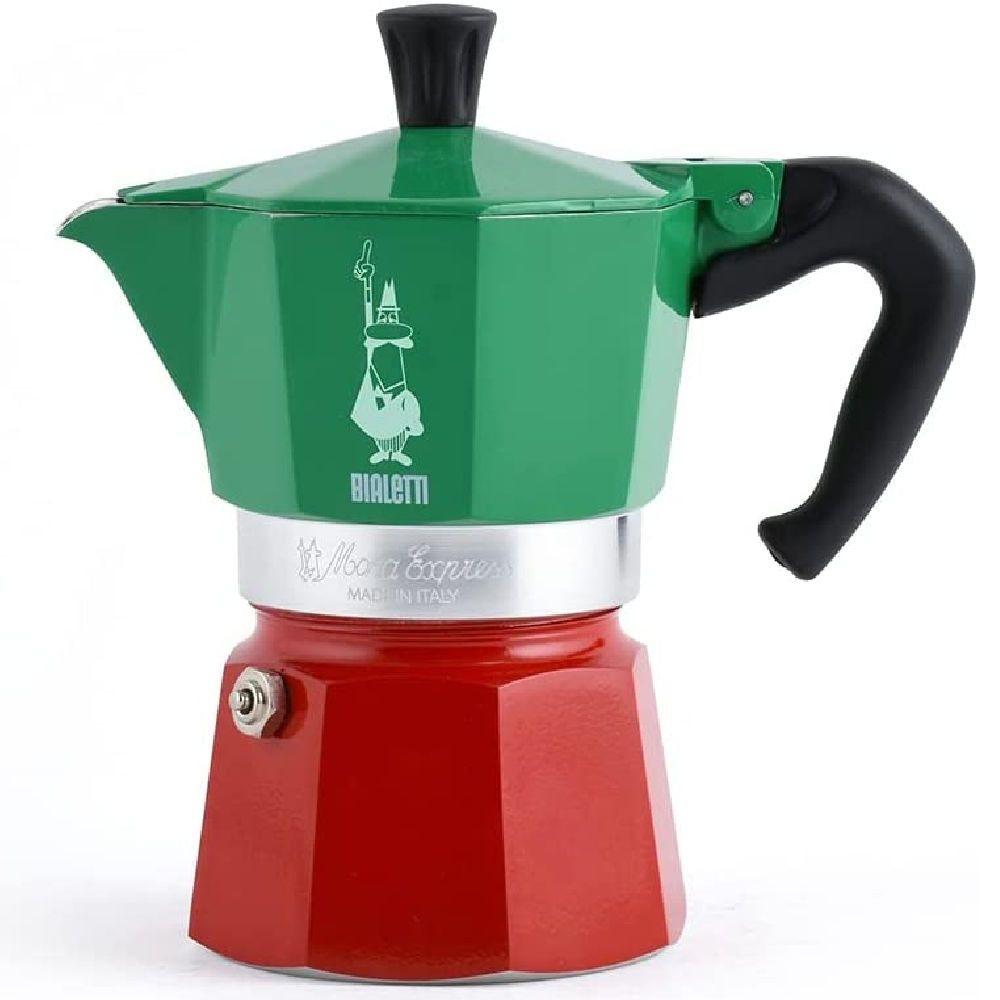 Best Manual Espresso Maker
Bialetti Moka Express Iconic Stovetop Espresso Maker
Check Price On Amazon
What Makes It Catchy
The original stovetop espresso maker that provides the authentic Italian coffee experience. This iconic moka pot has been a staple in homes and cafes since 1933, when it was first invented by Alfonso Bialetti.
The unique shape and design are instantly recognizable, and the mustachioed gentleman on the front is a true icon. The Moka Express is made in Italy with only the finest materials, and its quality is enhanced by the patented safety valve. It comes in 8 colorful options, including one in the colors of the Italian national flag.
The ergonomic handle is comfortable to use. It's available in several sizes, while it's suitable for gas, electric, and, with the Bialetti induction adapter plate, induction cooktops.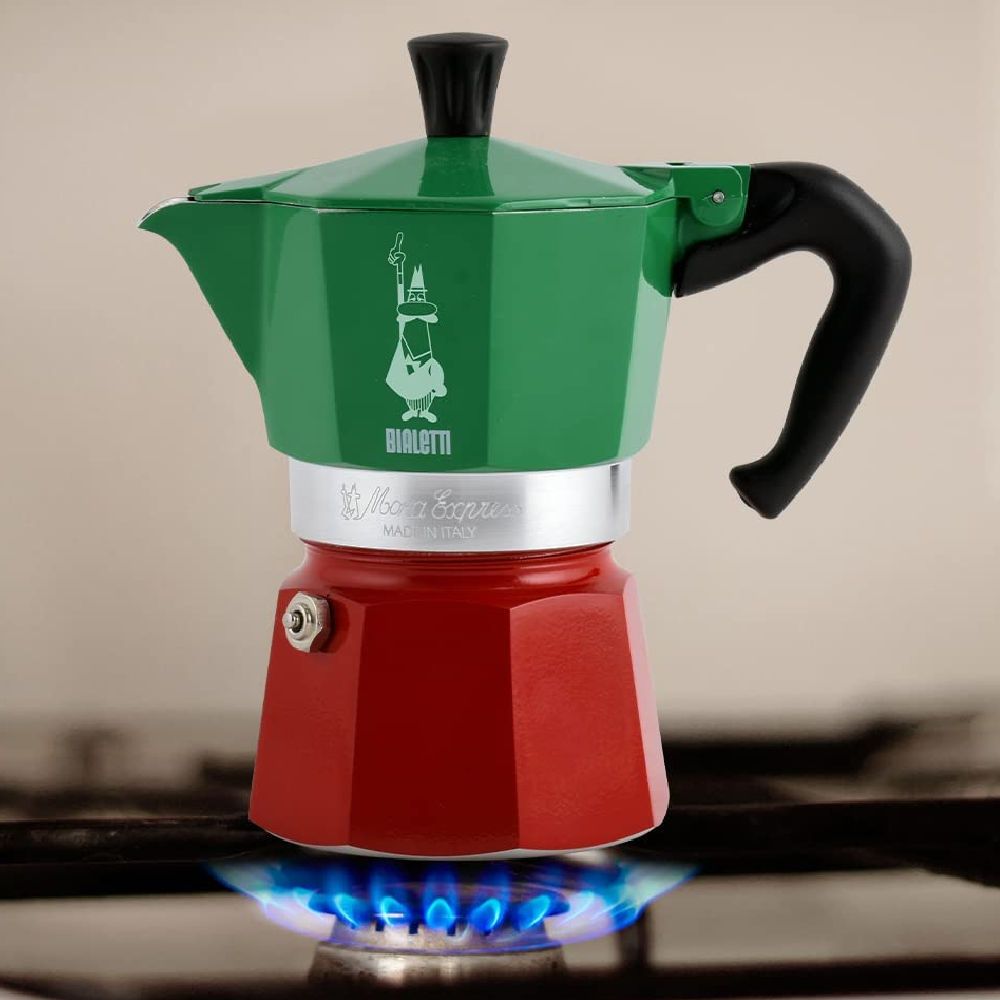 Things In The Spotlight
This easy-to-use coffee maker produces rich, authentic espresso in just minutes, and comes in a variety of sizes to suit your needs.
Simply fill the boiler with water, add ground coffee (no need to press), close the pot, and place it on the stovetop. As soon as the Moka Express starts to gurgle, turn off the heat and your coffee will be ready. With a separate milk frother you can turn your espresso in a latte, or a cappuccino.
Enjoy your espresso straight from the pot in any cup or mug. When you're finished, simply rinse the pot with clean water (no detergents) and let it dry.
Note: the Bialetti Moka Express is not dishwasher safe and should not be washed with harsh chemicals or detergents as this will damage the pot and alter the taste of your coffee. A great gift for those who love Italian culture, or for yourself, when you would like a playful accent in your kitchen that also makes excellent espressos.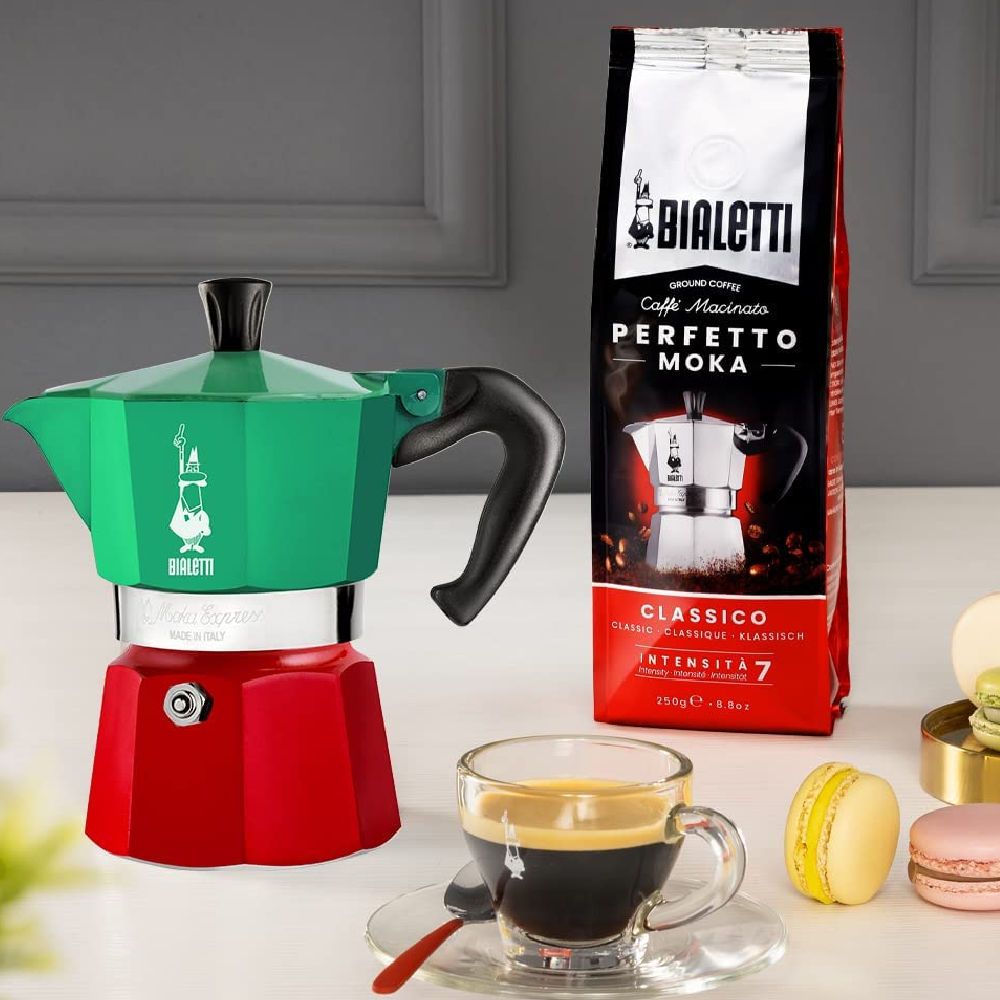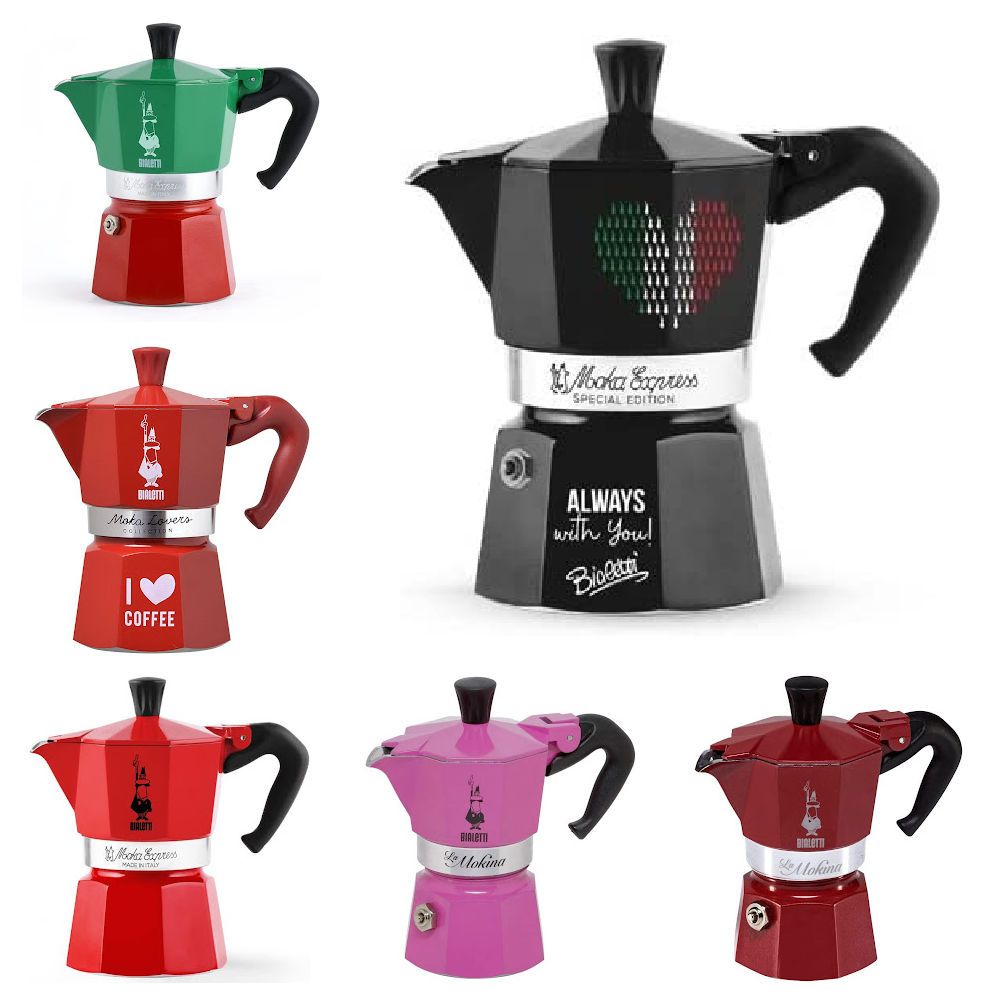 ---
Magicafé French Press Coffee Maker
What Makes It Catchy
If you're looking for a top-quality French press coffee maker, look no further than the Magicafé. This model has five eye-catching color options.
This top-of-the-line coffee maker features 3 layer filters to make smooth coffee and keep it warm for up to 60 minutes. The three filters catch even the smallest coffee grounds, this press will produce an amazing cup of coffee every time.
The double-wall construction keeps your coffee hot for up to 60 minutes, and the ergonomic handle ensures it's easy to hold without burning your hands.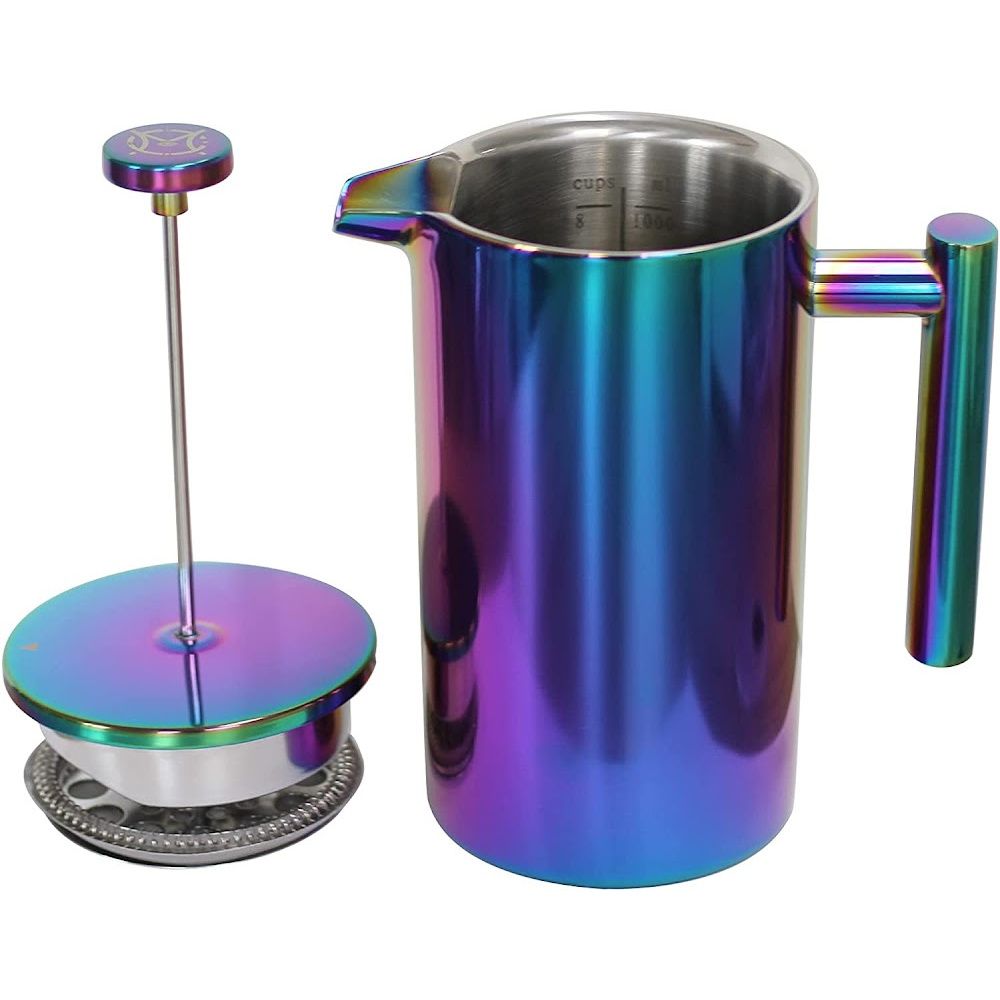 Things In The Spotlight
The large 34 oz/1000ml size is perfect for making 6-8 cups of coffee, perfect for a family or office.
And because it's made of high quality 18/8 food grade stainless steel, it is durable and rust-free, you can be sure it's both healthy and durable.
All the parts of this French press coffee maker are dishwasher safe, making cleanup a breeze.
When you wake up, start brewing your cup of fresh, delicious coffee made with the stylish Magicafé French Press Coffee Maker.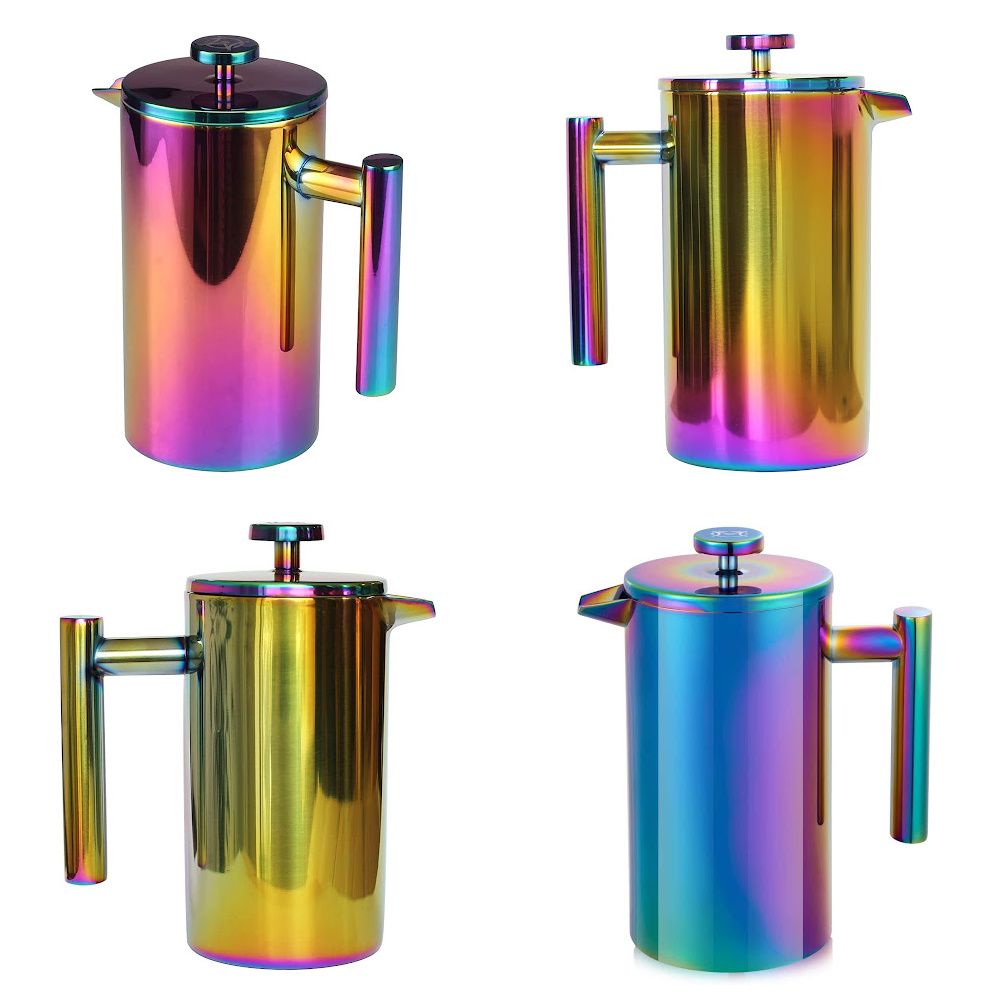 ---
Colored Coffee Maker FAQs
There are some questions you may have about colored coffee makers. This blog post will answer some Frequently Asked Questions (FAQs), including some about colored coffee makers. Keep reading to learn more!
What is a French press?
A coffee brewing device, where first coffee grounds are added to a pot, then hot water. A filter is forced through the water down to the bottom of the pot after a few minutes of brewing. The results are deep; dark and strong, depending on the type of coffee and the amount you put in the pot.
What is the difference between a moka pot and a French press?
A moka pot uses steam pressure to create an espresso-like, strong coffee. A French press uses a different method, where coffee grounds are steeped in water and decanted using a press.
What is a cold brew coffee maker?
When you brew coffee using cold or room temperature water, it's called "cold brew". It's a pour over method, so you pour water over coffee grounds. It usually takes a half to a whole day to brew a pot.
I like its description as a "set-it-and-forget-it method of making coffee". Cold brew makers are usually small (one cup), but some devices can produce multiple cups as well.
What is the difference between pour over brewing and the drip brew method?
Drip brewing is the process of pouring heated fresh water over ground coffee beans that are placed in a filter. The water then drips through the beans and into the carafe or mug below.
Pour over brewers work similarly, but instead of soaking all of the grinds at once, they let you control the drip rate so that each batch can be customized according to your preferences.
What is the difference between manual and automatic coffee makers?
There are a few key differences between manual and automatic coffee makers that coffee drinkers should be aware of.
First, manual (non-electric) coffee makers typically require more time and effort to use, to grind the beans, to measure the correct amount of grounds, and then brew the coffee using hot water. In contrast, some automatic coffee makers feature built-in grinders and can be set to automatically brew a pot of coffee at a specified time.
Second, these manual coffee brewers often allow for more customization in terms of the grind size, brew strength, and other factors that can affect the taste of the final product. Automatic coffee makers tend to be more limited in this regard, as they are designed to simplify the brewing process.
Finally, manual coffee makers are more durable than automatic ones, as they have fewer moving parts that can break down over time. For coffee drinkers who value quality and customization, manual coffee makers are the way to go.
What's the difference between a coffee grinder and a coffee maker?
A coffee grinder grinds whole beans into a uniform size, while a coffee maker brews coffee using grounds. The coarseness of the grind is determined by how long the beans are ground; the longer they're ground, the finer the grind.
Depending on the brewing method, different grounds are required. For example, espresso requires a very fine grind, while French press uses a more coarse grind. Electric coffee makers with built-in grinders usually have a grind settings feature.
Is getting a Keurig worth it?
There are a lot of factors to consider when answering this question. For example, how often will you be using it and what type of coffee beans do you like? Do you need a single-serve coffee maker?
Generally speaking, Keurigs are a great investment because they save you time and money in the long run. They're also very easy to use, which makes them perfect for busy people.
If you're such a busy person who drinks coffee every day, then getting a Keurig is definitely worth it. It saves you time and money, and allows you to customize your fresh cup exactly the way you like it.
How do I use a moka pot?
To use a moka pot, simply follow these steps:
Add fresh water to the bottom chamber and fill the filter basket with freshly ground coffee.
Then place the pot on your stovetop over low to medium heat until the water begins to boil and steam pressure starts to escape from the top of the pot.
Now, remove the pot from the heat and allow it to cool for a few minutes before serving.
Making espresso was once an Italian delicacy. Now, it's consumed all over the world.
Can a coffee maker be painted?
Yes, a coffee maker can be painted. However, it is not recommended that you do so. The paint may not be able to withstand the heat from the coffee maker and could potentially flake off and end up in your coffee. Better get a pre-colored coffee brewer.
How do you change the color of your coffee maker?
There are a few different ways that you can change the color of your coffee maker. If you have a white coffee maker, you can use a Sharpie or other permanent marker to color it.
You can also use tape or stickers to change the color of your coffee maker. If you have a glass coffee maker, you can use food coloring or paint to change the color.
However, it is not recommended that you do so. The paint may not be able to withstand the heat and could potentially flake off and end up in your coffee.
What is the best paint to use on plastic?
There is no definitive answer to this question. Different paints will work better or worse depending on the type of plastic and the condition of the plastic. Acrylic paint is often a good option because it is water-based and therefore can be easily cleaned up if it gets on unintended surfaces. Enamel paint is another common choice for painting plastic, as it is durable and can withstand wear and tear.
However, enamel paint can be more difficult to clean up than acrylic paint if it gets on unintended surfaces. It's important to test out different paints on a small patch of the plastic surface before committing to a full painting project to make sure you are satisfied with the results.
However, we do not recommend painting a plastic coffee brewer. The paint may not be able to withstand the heat and could potentially flake off and end up in your coffee.
Which coffee maker has the least plastic?
There are a few coffee makers on the market that have very little plastic in them. Technivorm Moccamaster Coffee Maker is one such option.
Another option is the Bialetti Moka Express Iconic Stovetop Espresso Maker. This coffee maker is made with heat-resistant stainless steel, so there's no plastic involved in its construction.
Is there a coffee machine that uses pods and ground coffee?
Yes, both the Cuisinart Coffee Center and the Hamilton Beach Flexbrew in our selections of Best Coffee Makers Under 200 US$ are compatible for K-pods and can also handle ground coffee.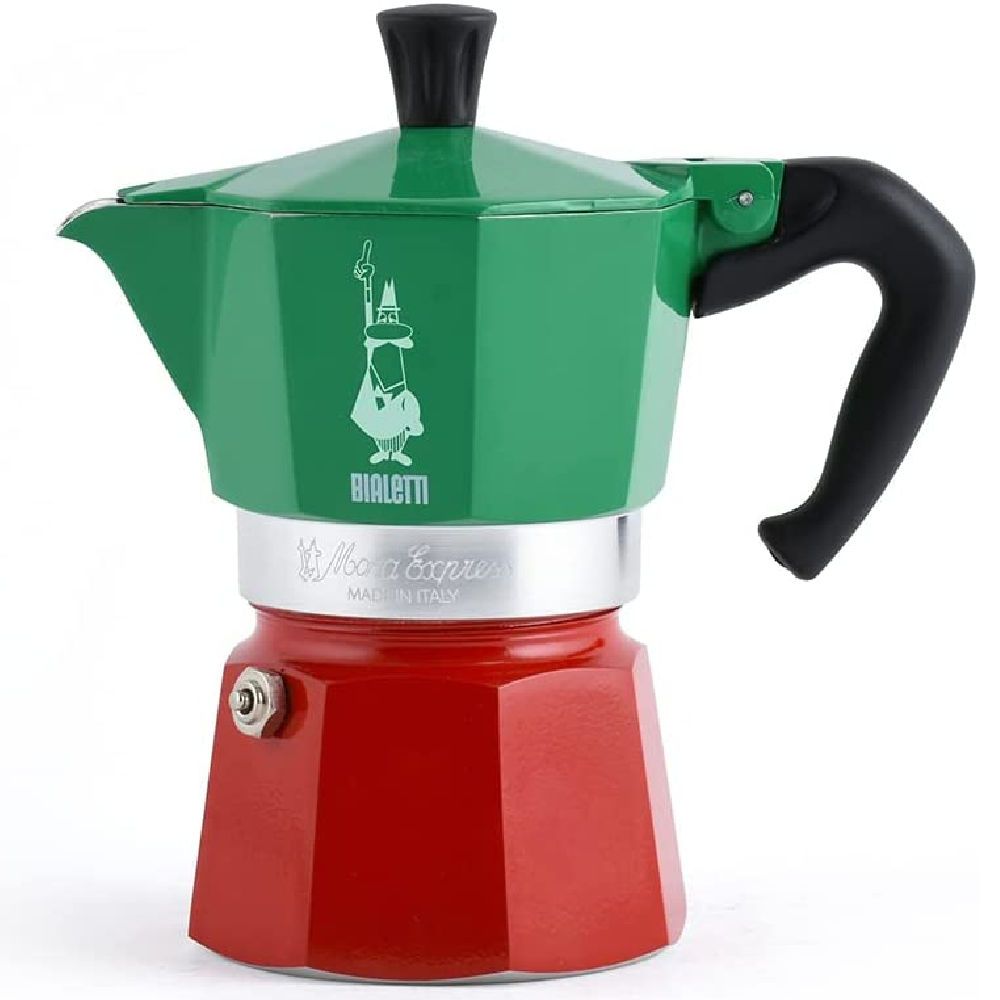 ---
The Best Colored Coffee Maker For You
We hope this blog post has been helpful in your search for the colored coffee maker. Which one of the four picks is your favorite?
Be sure to check out our other coffee-related posts to brew a perfect pot of coffee and for even more ideas to make your breakfasts. Thanks for reading!
Happy brewing!
Catchy Finds