If you're anything like me, you understand the heavenly feeling of taking a big bite out of a pancake. I'm happy to present today this dairy-free pancakes recipe.
This easy vegan and gluten-free pancake recipe is perfect for when you're left with fewer ingredients than usual, or have dietary restrictions that require an egg-free, dairy-free pancake.
With just a few simple ingredients, you can have delicious pancakes without eggs and dairy that are also vegan and gluten free. They're just as good as the real thing. So let's get started!
Vegan Pancake Recipe
1 cup of almond milk (or any non-dairy milk)
1 cup of gluten free flour
2 tablespoons of sugar
1 tablespoon of baking powder
1/2 teaspoon of salt
1 tablespoon of oil (vegetable or coconut)
Optional: 1/4 teaspoon of vanilla extract
How To Make Pancakes Without Eggs
1. Preheat your pancake griddle or pan on medium heat.
2. In a large bowl, whisk together all of the dry ingredients.
3. Add the milk and oil, and mix until everything is well combined.
4. If you're using it, add the vanilla extract and mix again.
5. Scoop 1/4 cup of batter onto the griddle or pan for each pancake.
6. Cook for a few minutes on each side, until the pancakes are golden brown.
7. Serve with your favorite toppings and enjoy!
I hope you enjoy this recipe for dairy free pancakes. And if you want more pancake recipes without almond milk but just water, be sure to watch this video!
Below, we've selected the best crêpe pans on the market to make your experience with crepes as fun and seamless as possible. Click through our blog post to pick an ideal option for you!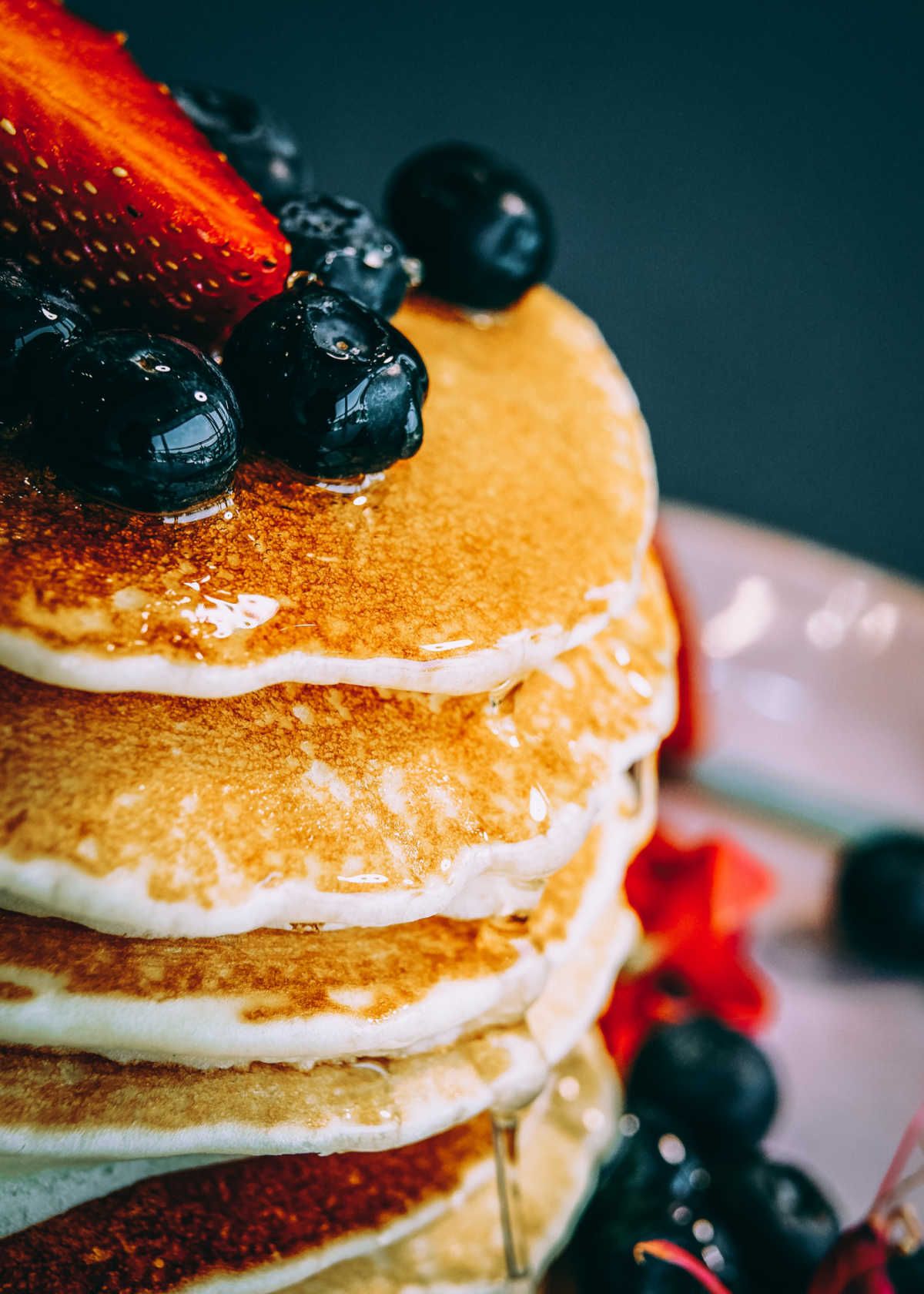 Happy pancaking!
Catchy Finds