Food choppers and food processors are among the most versatile and useful kitchen appliances. Both are designed to help you reduce the time and effort required to chop, slice, and dice ingredients for your recipes.
However, there are significant differences between them that can impact their performance and suitability for different tasks.
We will go through the benefits as well as drawbacks of using each appliance, and which one to use for different types of recipes in this guide. Check further!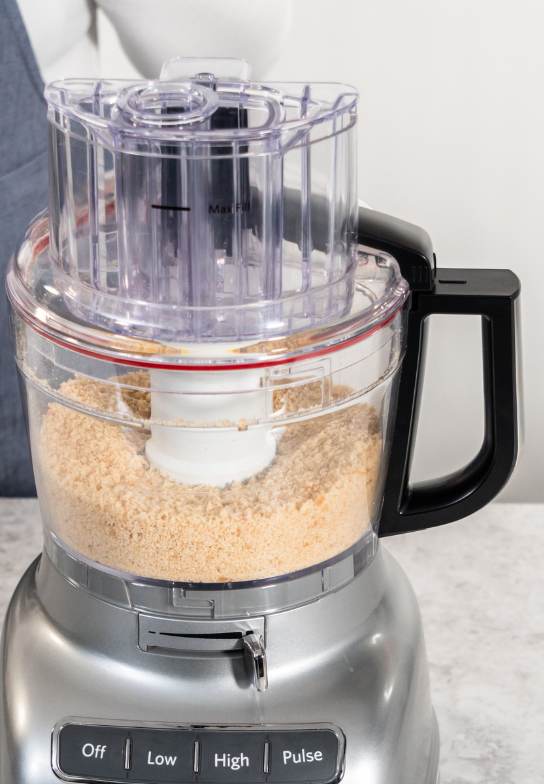 Food choppers vs food processors, though they have some similarities, they are also unique in terms of size, capacity, and functionality. It comes down to the scale and intensity of food preparation required for different recipes.
A food chopper is good for small and quick tasks, while a food processor is perfect for larger and more complex dishes.
---
Which One To Choose?
The choice between a food chopper and a food processor depends on the type of recipe you're making and the quantity of food you need to prepare.
If you're looking to chop and mince small quantities of ingredients quickly and easily, a food chopper is the way to go. It's ideal for making things like salsa, baby food, or guacamole.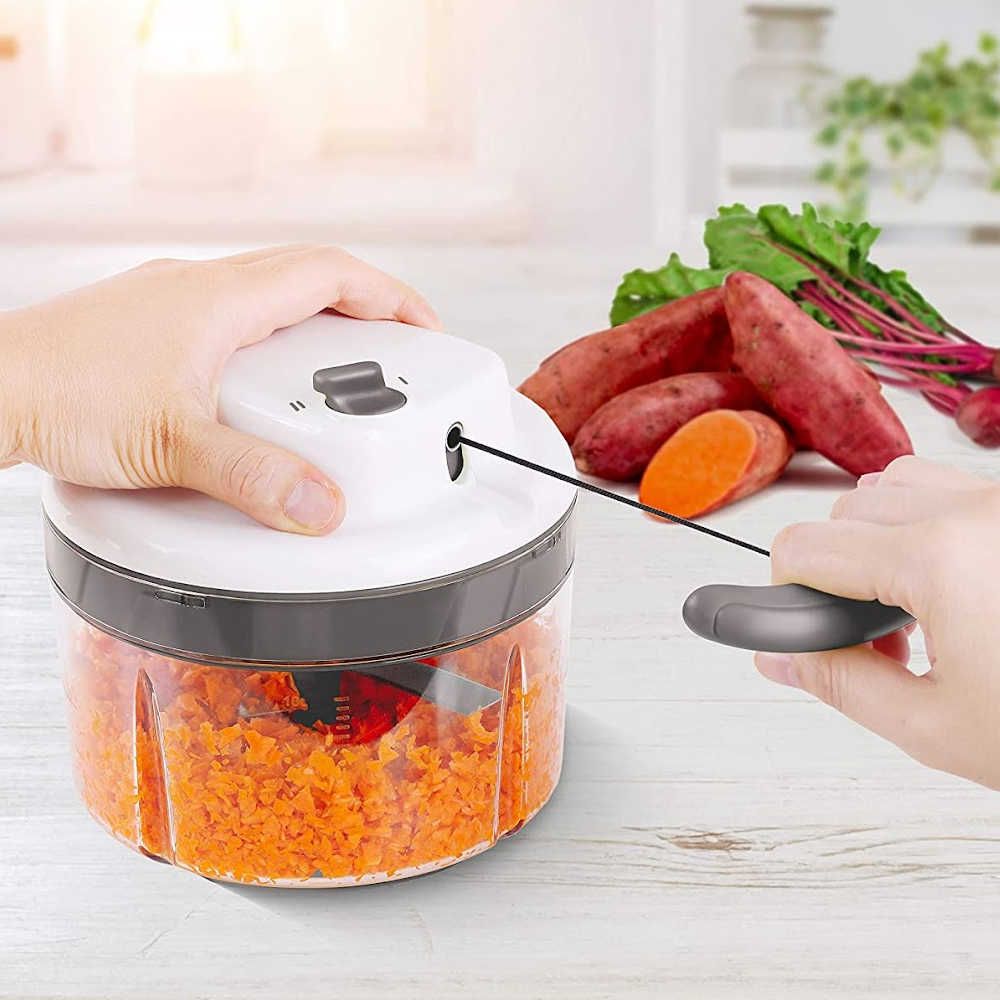 If you're making larger quantities of food with tough ingredients, you need more power. Here, a commercial-grade food processor is the better choice. It's perfect for performing a wide range of functions such as pureeing ingredients, kneading cake or bread dough, shredding cheese, or chopping vegetables for a stir-fry.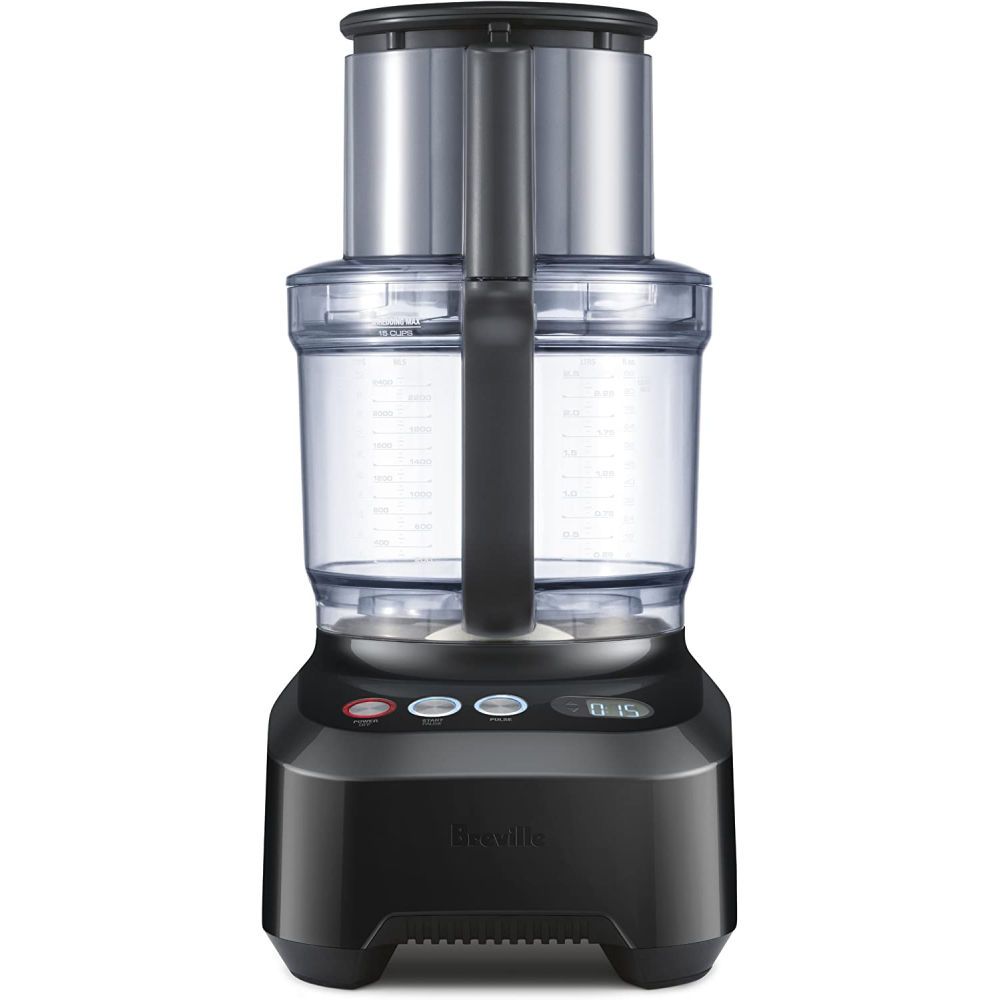 ---
Food Chopper vs Food Processor
1. Size & Capacity
A food chopper is a relatively small, manually operated kitchen gadget that is chiefly designed to quickly chop and mince food items. A food processor is a larger machine that can perform more functions.
2. Design & Functionality
A food chopper comes with single-blade attachments, which can be rotated by hand or a motor to chop, cut, or puree ingredients.
A food processor has a motor base that drives a set of interchangeable blades, disks, and attachments. These can be used for different tasks, such as shredding, slicing, chopping, slicing, pureeing, grinding, and mixing.
3. Operations
A food chopper is a good fit for simple food preparation tasks, such as chopping nuts, cutting onions, mincing garlic, or herbs, or preparing baby food.
A food processor can perform a wider range of food preparation tasks. It's perfect for larger-scale food prep, such as making dough, preparing salsa, grating cheese, or chopping vegetables.
Both come with bowls, but food processor bowls are larger.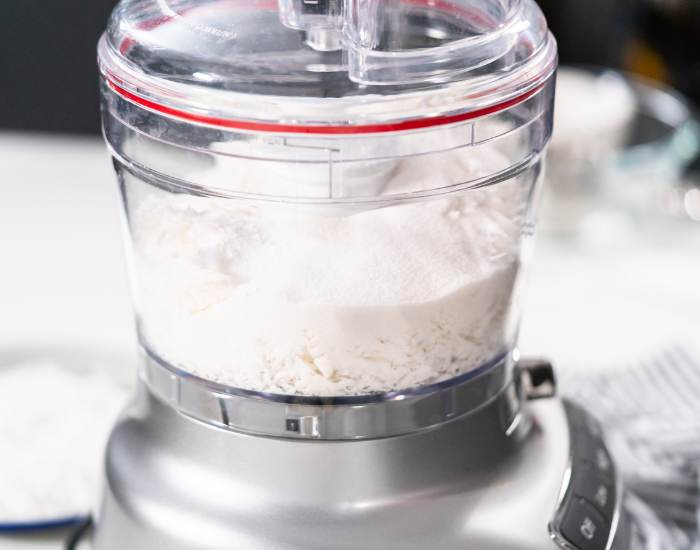 ---
Food Chopper: Pros & Cons
A hand food chopper or an electric food chopper is a small appliance designed to mince, chop, and dice ingredients. It has sharp blades that rotate quickly. It's perfect for small tasks like dicing onions and mincing garlic.
1. Pros:
Affordable: Food (or vegetable) choppers are generally less expensive than food processors, and great for those who are on a budget.
Compact: Food choppers are smaller than food processors, which makes them trouble-free to store in the kitchen.
Time-Saving: Food choppers are quick and efficient, making them perfect for small tasks that demand time.
Simple: They are simple to clean and maintain.
2. Cons:
Limited Capacity: They have a lower capacity compared to food processors, making them unsuitable for larger batches of food.
Limited Functions: Food choppers are only capable of chopping and mincing some ingredients. You cannot use a food chopper for shredding, slicing, or kneading bread dough.
Limited Blades: They usually come with a single blade, which can be limiting. Blades can be dull and need replacement over time.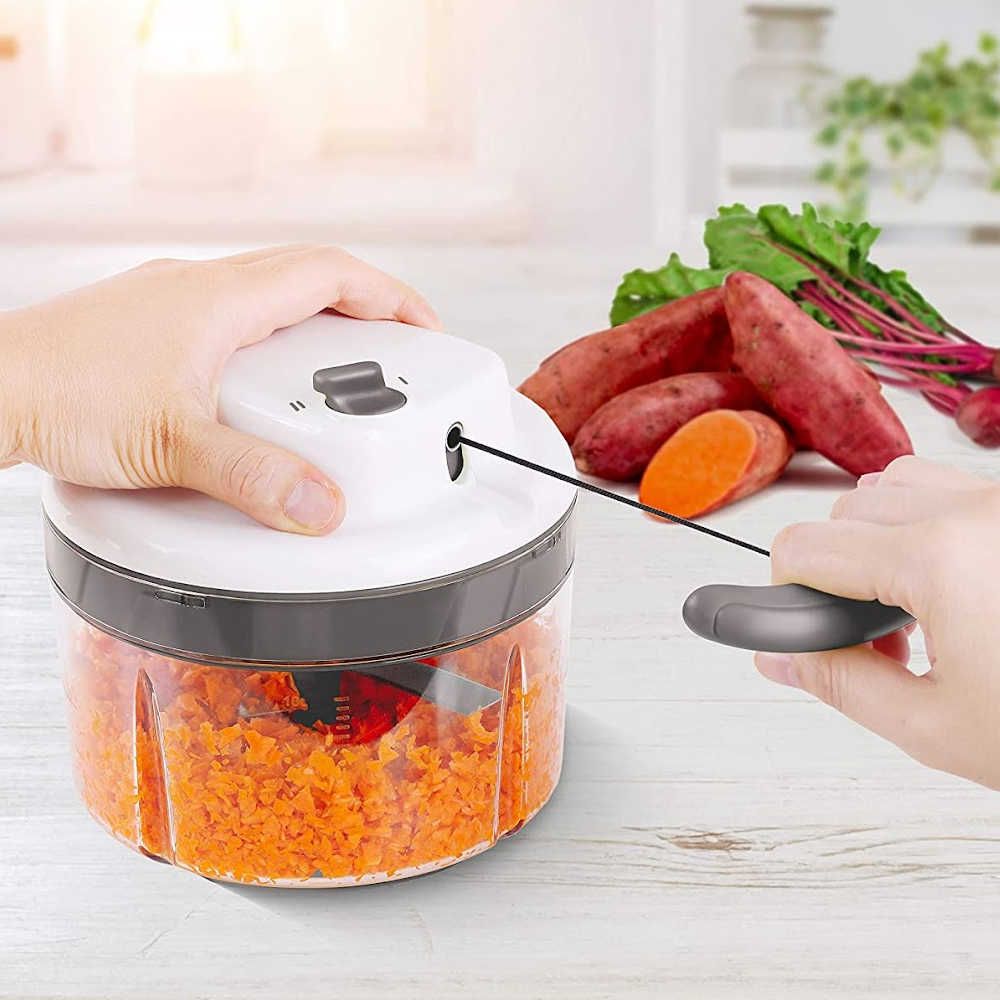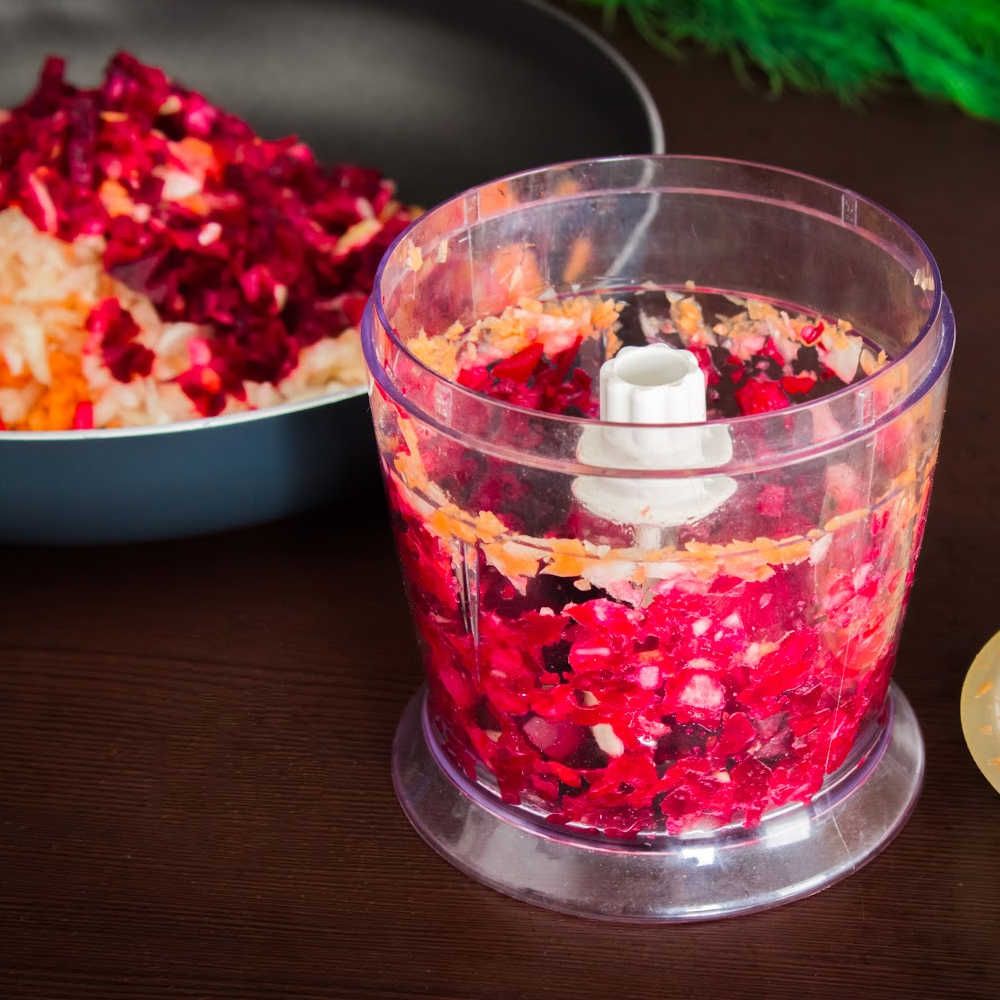 ---
Food Processor: Pros & Cons
Food processors are larger appliances that can do more than just chop and dice. Most of them come with different attachments, i.e. a blender, mincer, slicers, grinder, grater, and dedicated dough blades, making them much more versatile than food choppers.
1. Pros:
Versatile: Food processors come with different attachments and can perform various functions, including chopping, pureeing, grinding, slicing, grating, and mixing.
Large Capacity: They come in various sizes, making them perfect for large quantities and ingredients that come in some volume. The size of its mixing bowl is perfect to knead dough.
Saves Time: Food processors work faster than food choppers, which makes them perfect for people who need to prepare a high volume of food, and can save you effort.
Uniform Cut: They come with a variety of interchangeable blades and attachments, that help you achieve a more uniform cut of your ingredients.
2. Cons:
Expensive: Food processors are more expensive than food choppers.
Large Size: They are typically bigger and bulkier than food choppers, so they take up more space in the kitchen.
Harder To Use: They can be complicated to use, especially if you are not familiar with their different attachments.
Harder To Clean: Requires more time and space to assemble and disassemble for cleaning.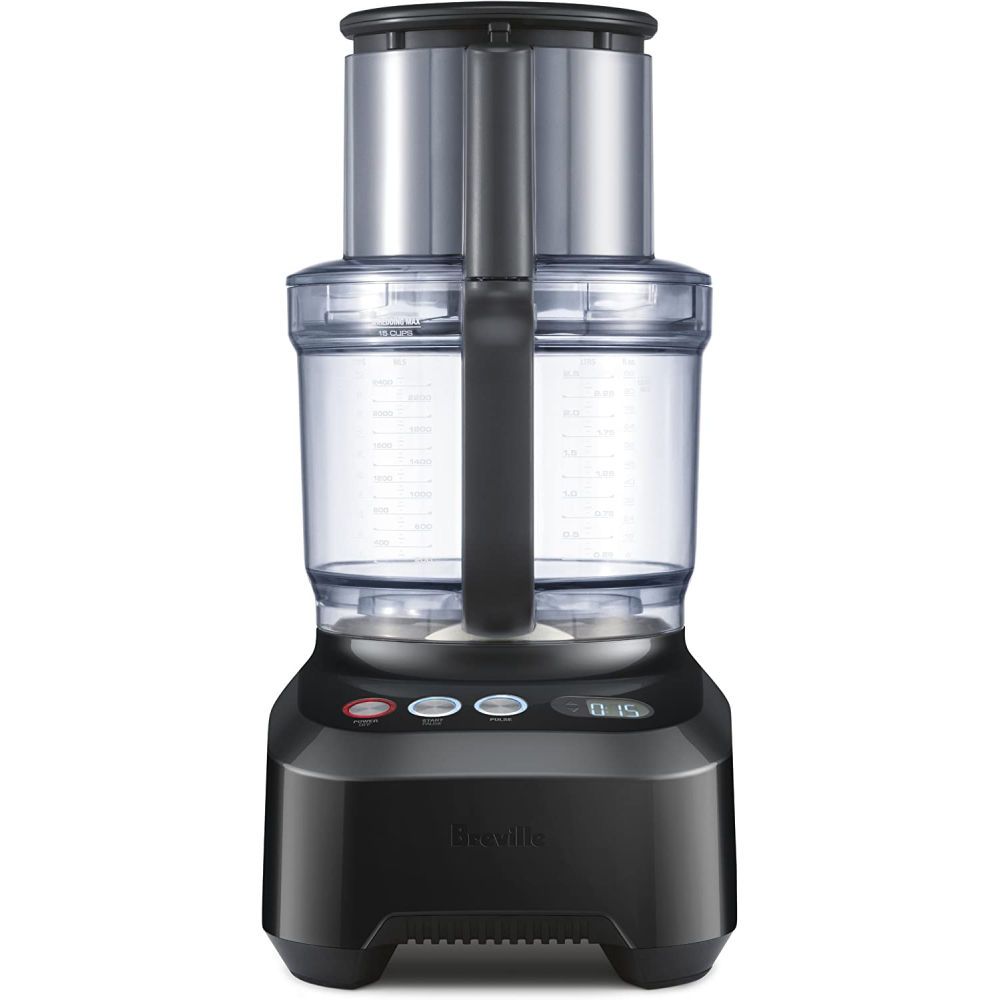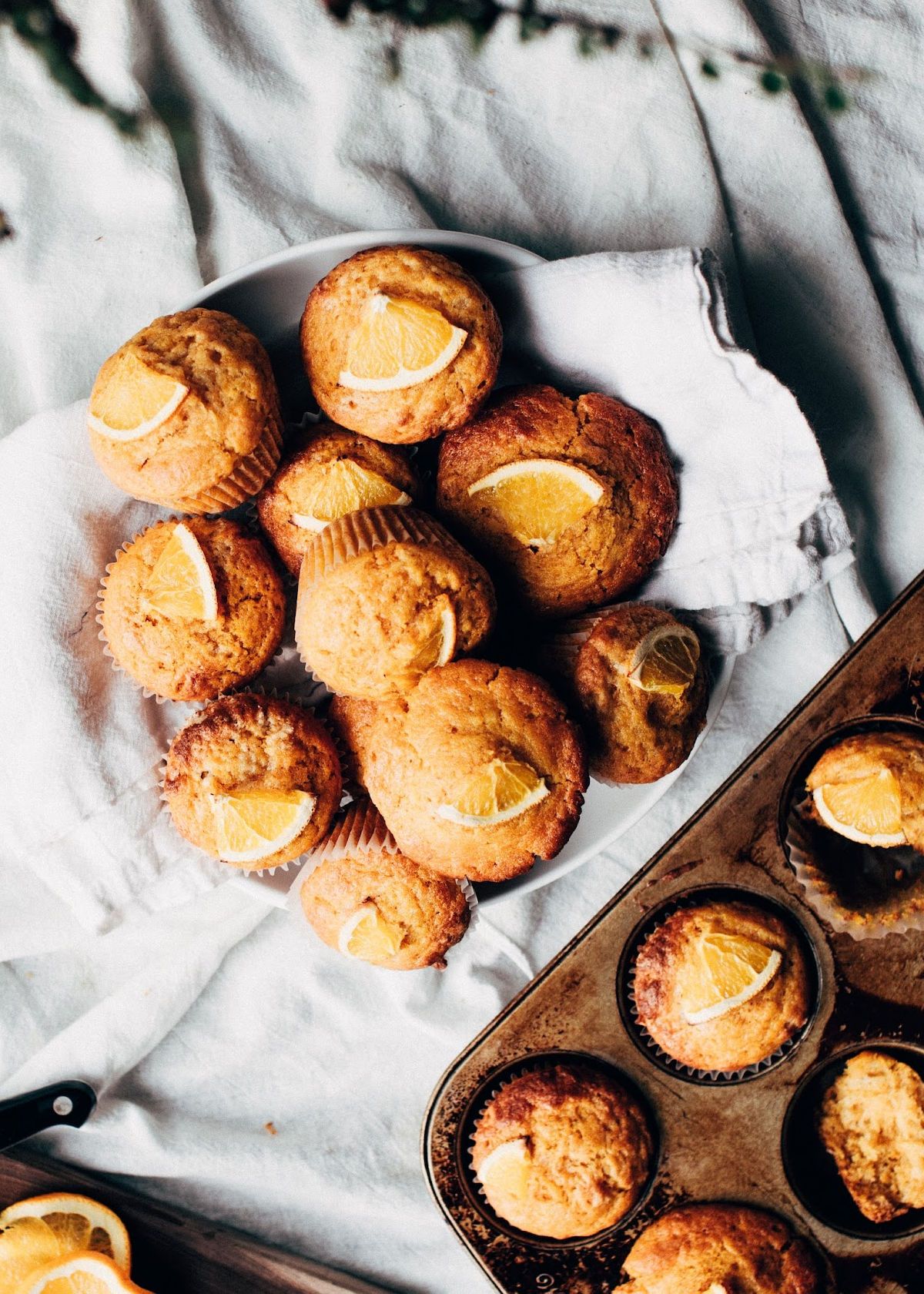 Tips & Tricks
Consider the amount of ingredients:
When using a food processor to chop onions, garlic, and other vegetables, the actual size of the appliance is important. For small onions, garlic, herbs, and other vegetables, a food chopper may be best as it usually has a smaller bowl size.
Unlike food processors, food choppers can easily chop small amounts of vegetables. Larger food processors, with their larger bowl sizes, make this more difficult.
Consider the alternatives:
If you have a food chopper already, and a food processor is not yet what you need or can afford, consider adding an immersion blender to your kitchen appliances.
If you plan to use your food chopper for more than just chopping vegetables, a food processor may be the better option. It comes with a variety of attachments, allowing you to do more tasks.
Consider the cleaning works:
As for cleaning, a food chopper may be the easier option as they usually come with removable blades and other parts that can be easily cleaned.
Food processors typically have one or two removable parts which are more difficult to clean.
After comparing their differences and weighing their pros and cons, now it's time to pick out which one best suits your needs. Check out our selective choices of food processors and food choppers in the links below to find yours!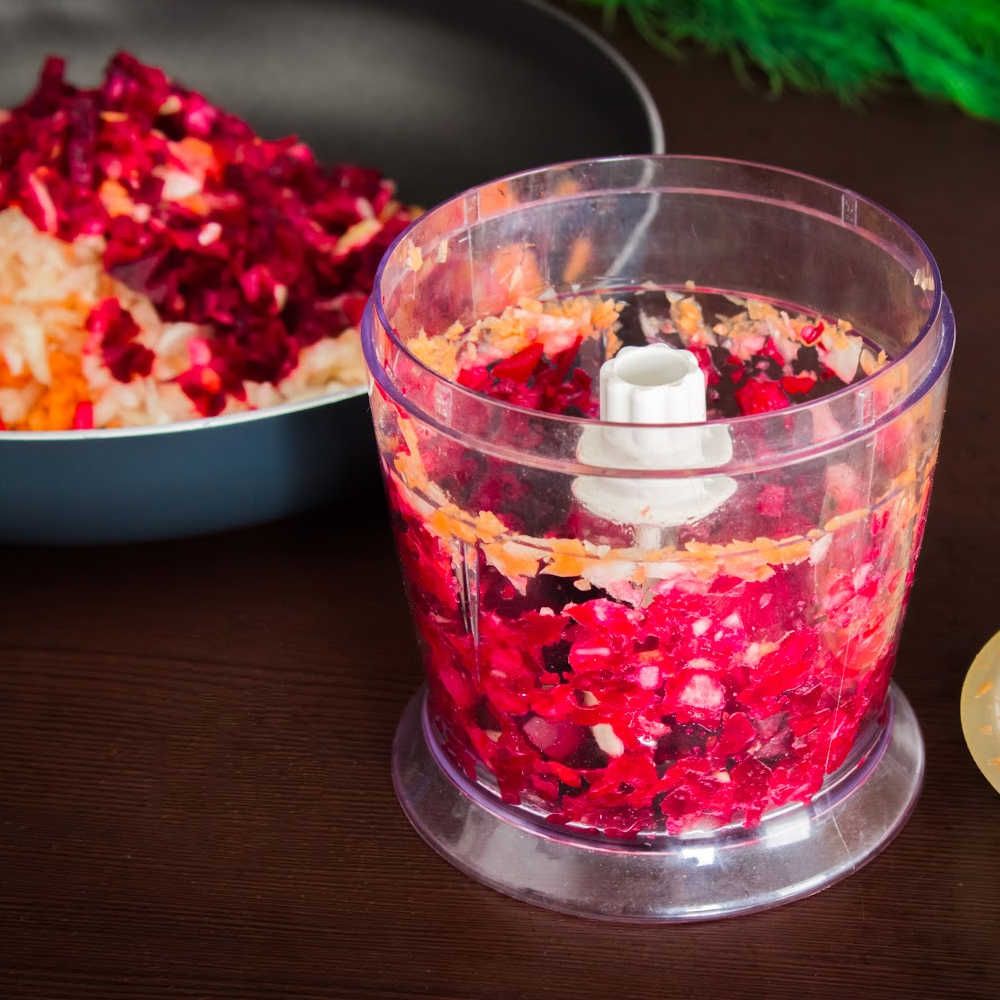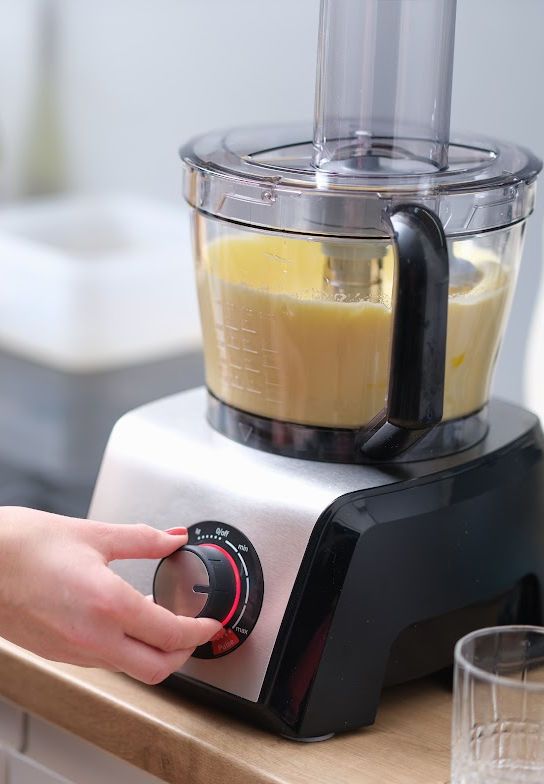 Hopefully, this guide has helped you to understand the pros and cons of each and make an informed decision. Whether you choose to get a food chopper or a food processor, both machines will surely make your cooking experience more enjoyable and efficient.
Happy cooking!
Catchy Finds