Both immersion blenders and food processors are used for different purposes and in different ways, so it's essential to know the differences between them. If you're not sure which one is the right fit for your cooking needs, keep reading.
In this guide, we'll compare and contrast immersion blenders (stick blenders) and food processors, discussing their pros and cons and highlighting what sets them apart.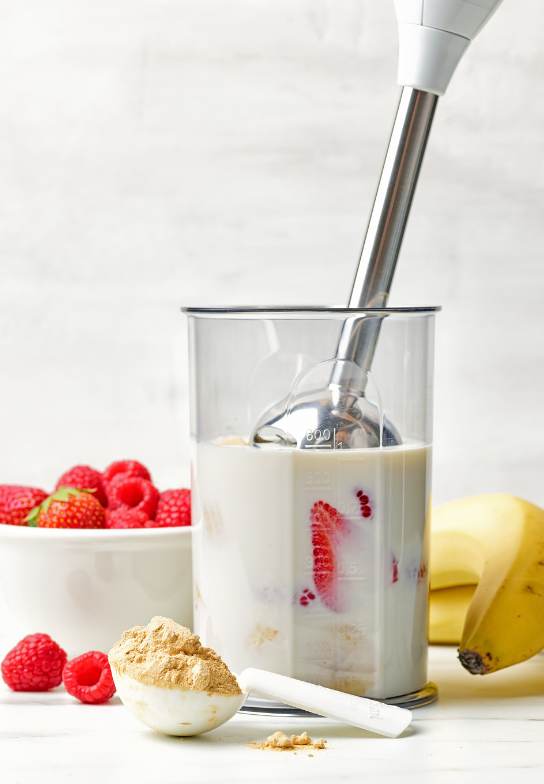 If you're looking for an affordable, compact, and easy-to-use tool that's perfect for blending, pureeing, and making soups and sauces in smaller quantities, then an immersion blender should be your go-to.
If you're looking for a powerful and versatile appliance that can handle tougher jobs, large volumes, and a wide variety of tasks, then a food processor should be your choice.
---
Immersion Blender vs. Food Processor
1. What Is An Immersion Blender?
An immersion blender, also known as a handheld blender or handheld food processor, is a versatile tool that can be used for blending, pureeing, mixing, and emulsifying liquids and semi-liquid mixtures in smaller quantities.
It consists of a motorized handle that connects to a blending shaft with blades at the end. Some have different accessories, like a whisk, to enable you to do some typical hand mixer tasks.
Immersion blenders are known for their convenience, compactness, and easiness to clean.
They're perfect for making small batches of smoothies, soups, sauces, salad dressings, whipped cream, and baby food.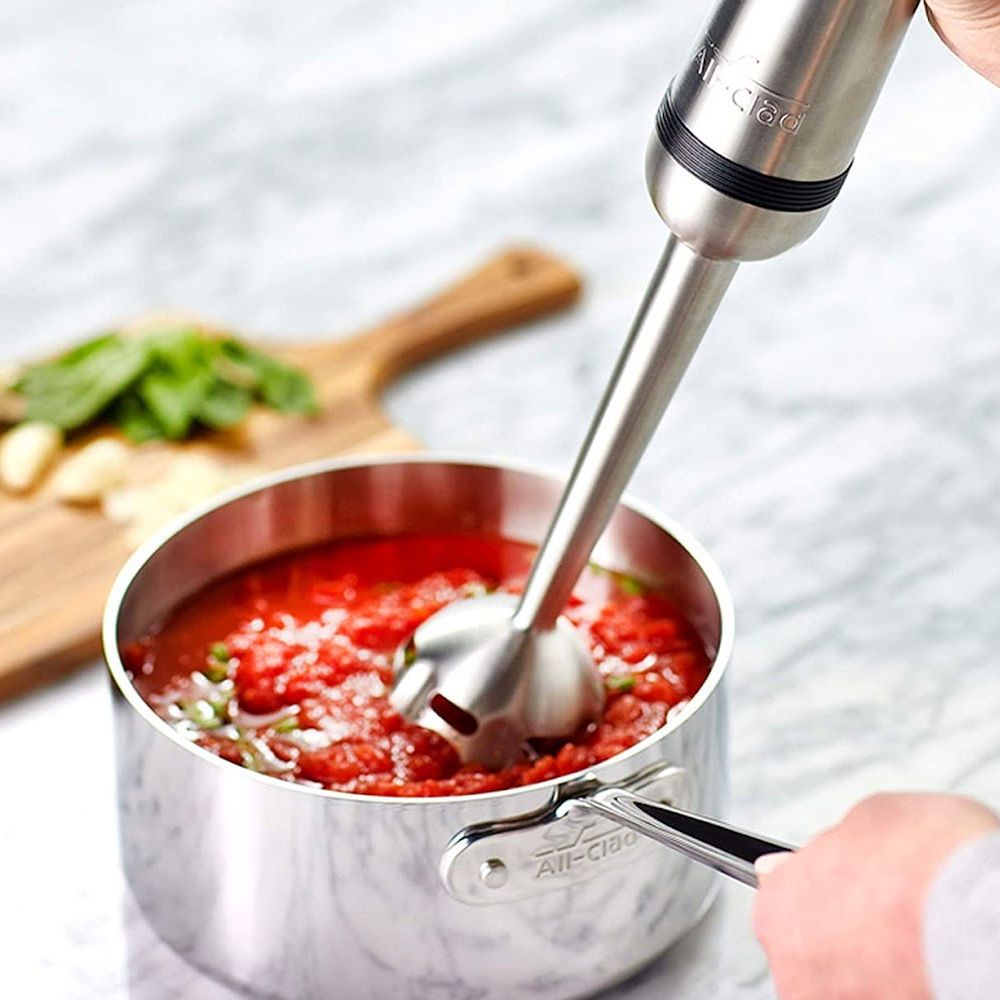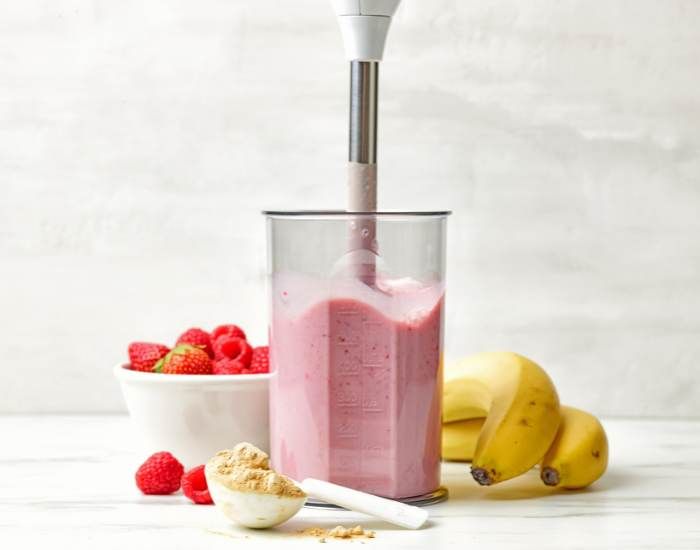 ---
2. What Is A Food Processor?
A food processor is a larger, more powerful appliance designed for chopping, slicing, shredding, grinding, mixing, and blending large quantities of ingredients by using fixed blades and discs.
It consists of a motorized base with a bowl that fits into it and a lid with a feed tube where you can add ingredients.
A food processor has a larger capacity, a stronger motor, and comes with a variety of blades and attachments, like a dough blade and a whisk attachment.
Food processors are great to knead dough, pie dough, shredding cheese, and slicing or chopping veggies.
They are also used for making salsa, hummus, pesto, nut butter, and bread crumbs.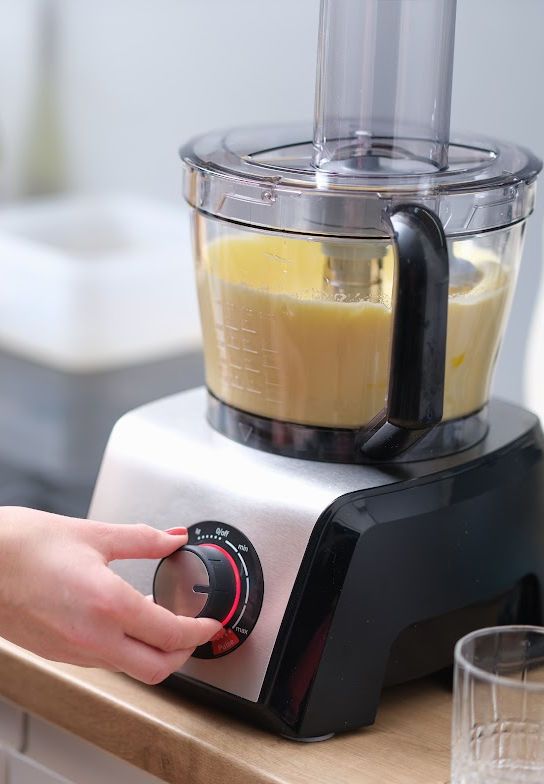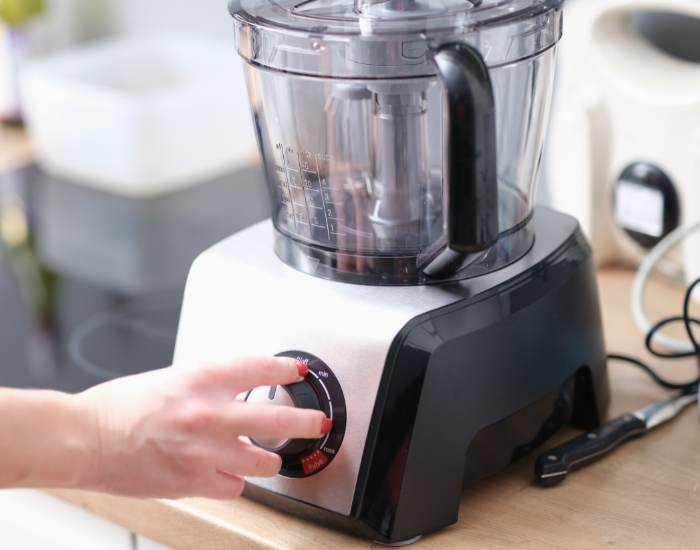 ---
3. Key Differences
Immersion blenders are handheld, while food processors are countertop appliances.
Size & Power: The main differences between immersion blenders and food processors are their size and power. Immersion blenders are more compact and less powerful, making them perfect for small quantities, whereas food processors have a larger capacity and more power, making them ideal for tougher jobs of high volume.
Blade & Disc Systems: Another difference is the type of blade and disc systems that they use. Immersion blenders usually have a single blade or a whisk that rotates, whereas food processors often have a variety of slicing, shredding, grinding, whipping, and grating attachments.
Functionality: Both have specific cooking tasks. Immersion or hand blenders are best for pureeing and mixing liquids in the pot, while a good food processor is best for mixing and chopping solids. Food processors can handle tougher materials like nuts and seeds, but immersion blenders are better at blending liquids.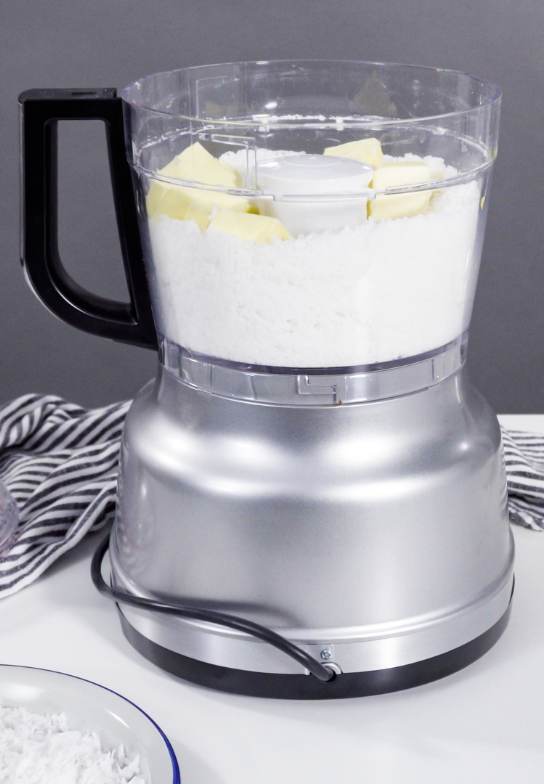 ---
Immersion Blenders: Pros & Cons
1. Pros:
More affordable than food processors
Versatile, and can be used for different kitchen tasks
Space-saving and easy to store
Easier to handle, and cleanup is a breeze
Perfect for preparing food in smaller quantities
Ideal for pureeing hot liquids
2. Cons:
Limited in their capabilities
Not as powerful as food processors
May require longer processing times
Not suitable for thick mixtures, tough or fibrous ingredients
Can only be used for liquid or semi-liquid mixtures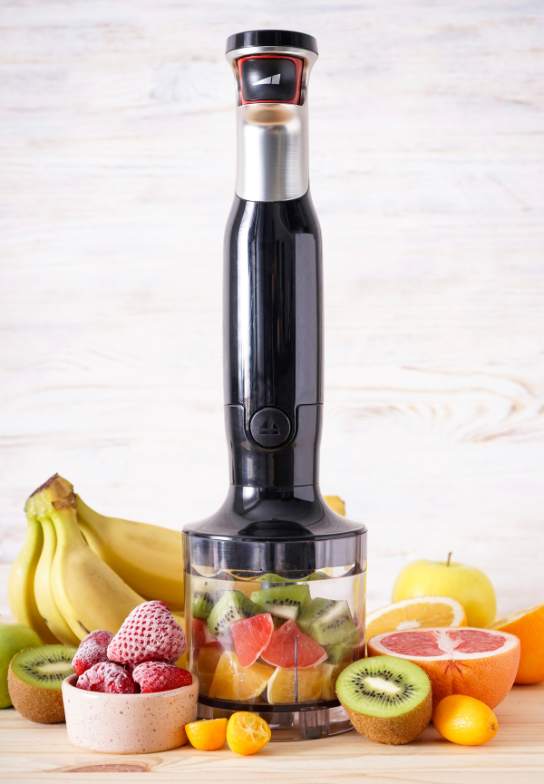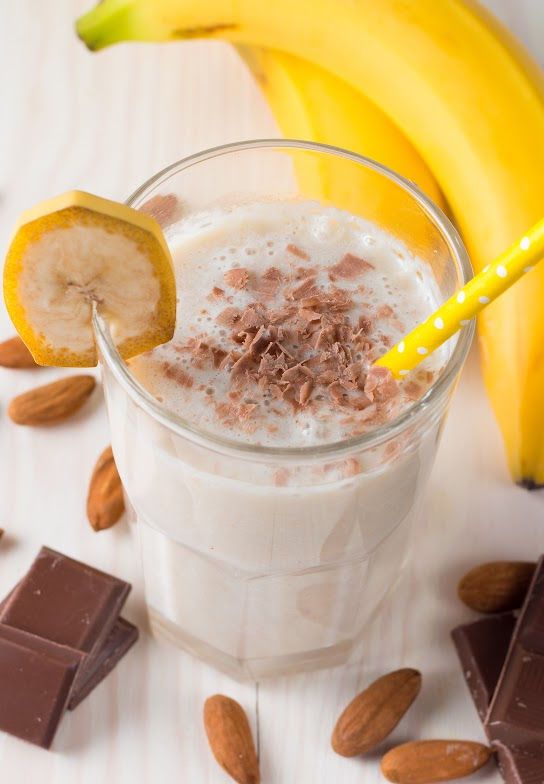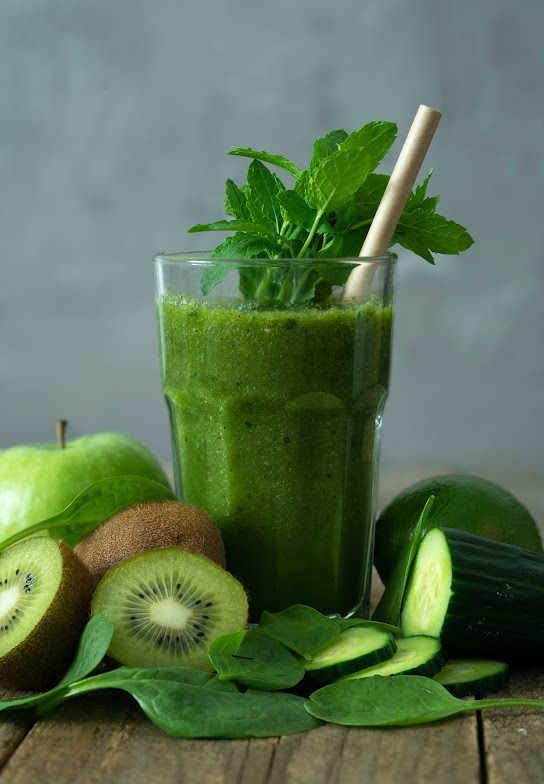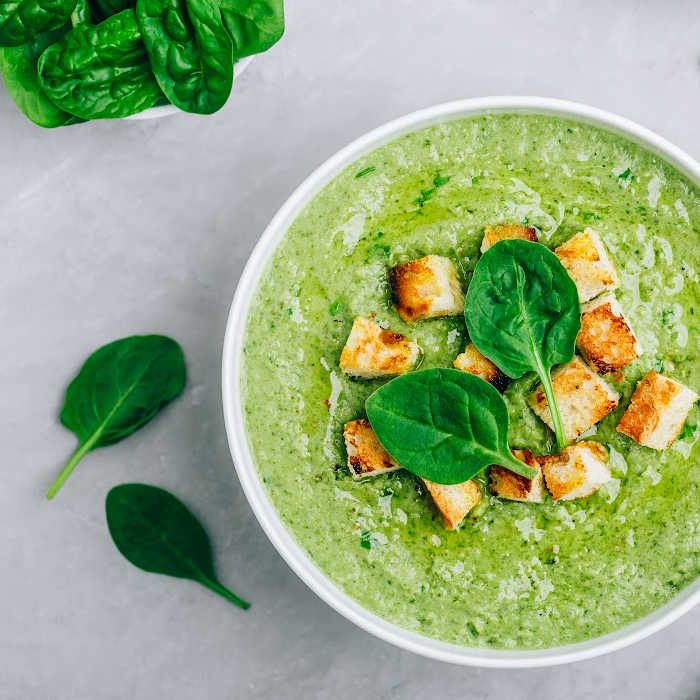 ---
Food Processors: Pros & Cons
1. Pros:
Can handle tough jobs and large volumes
Versatile, with multiple blade, whisk, and disc attachments
Perfect for different kitchen and cooking tasks
Offers consistent results and precise cuts
Can be used for both liquid and solid mixtures
2. Cons:
More expensive than immersion blenders
Takes up more space and is harder to store
Tends to be harder to clean than immersion blenders
May not be efficient in processing small quantities
Not ideal for pureeing hot liquids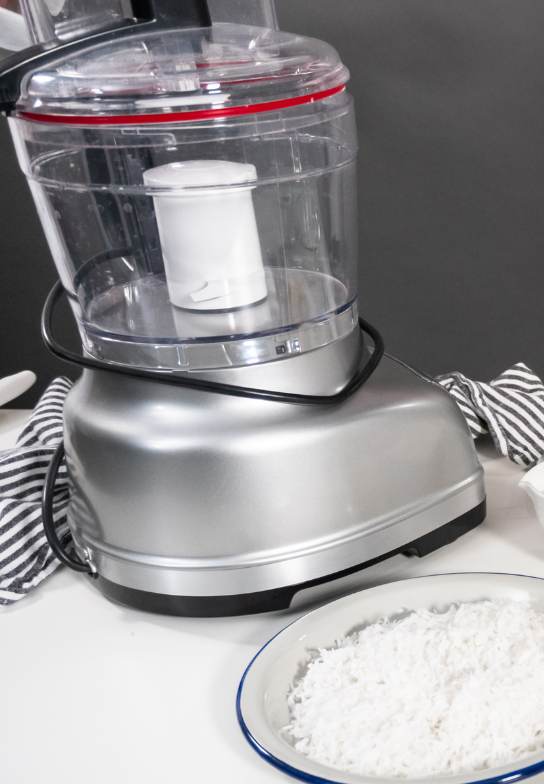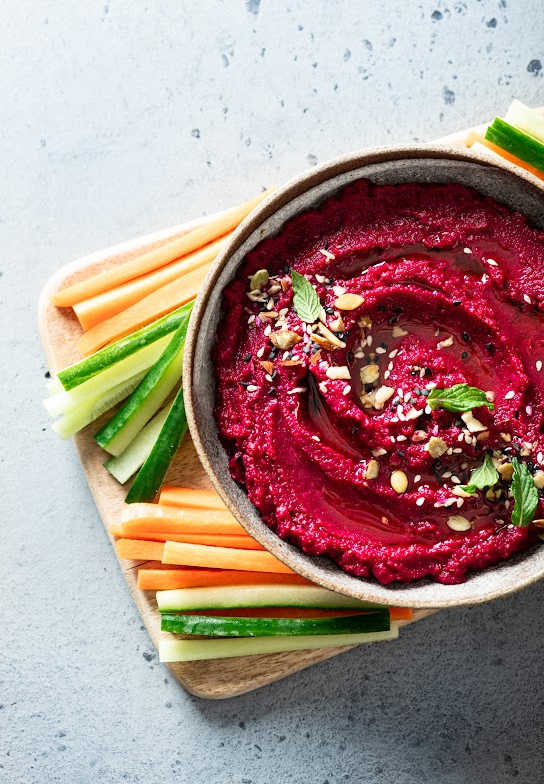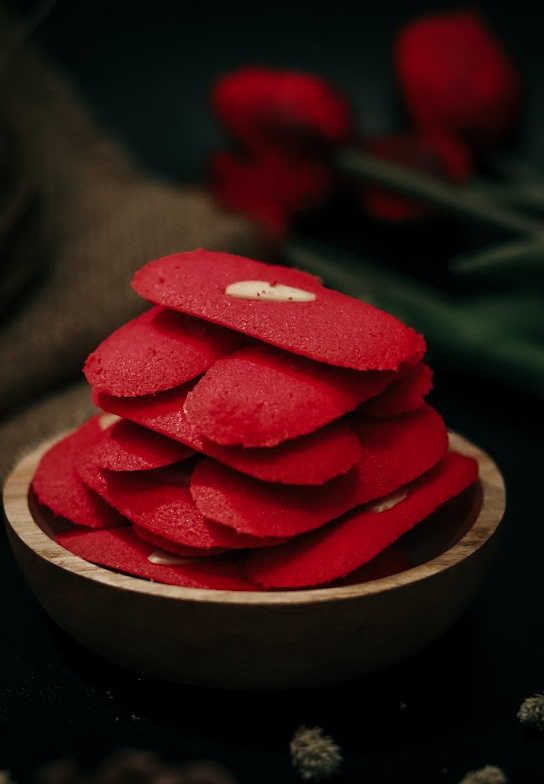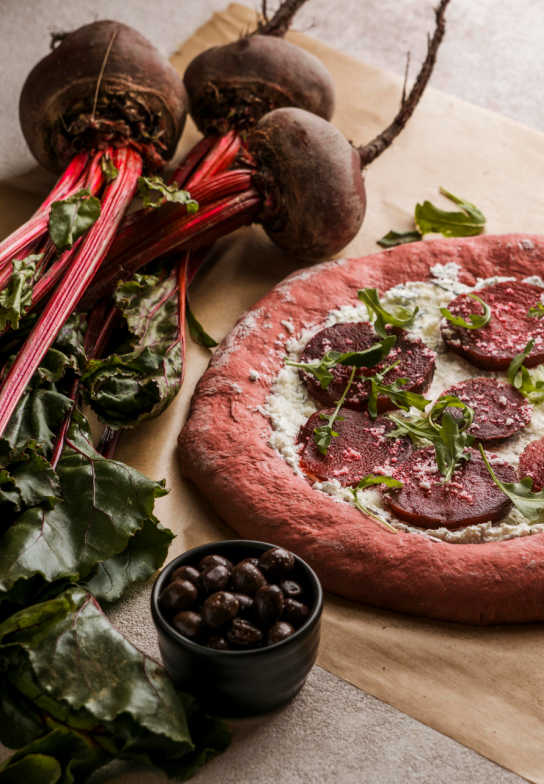 ---
Immersion Blender And Food Processor FAQs
Here are some of the most commonly asked questions about immersion blenders and food processors: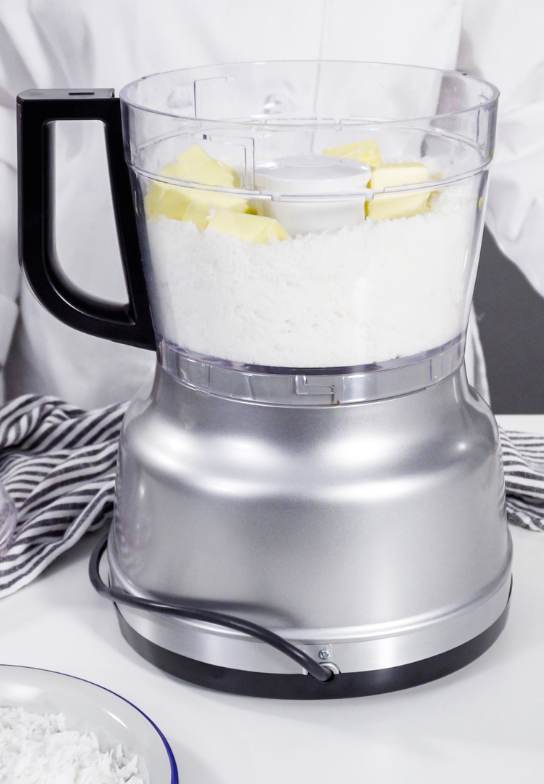 Food Processor vs Immersion Blender
Final Verdict
An immersion blender is a handheld blender that can blend, emulsify, whisk, and puree. A food processor is a kitchen countertop appliance that uses various attachments like blade discs and shredding discs to chop, slice, dice, and puree ingredients. Like a hand blender, it comes with a whisk.
The motor of a food processor is more powerful than an immersion blender, making it more efficient for larger quantities of food.
The immersion blender is smaller and more portable, while the food processor has a larger capacity and is not so easy to move around.
You can submerge the hand blender's blade directly into the ingredients to be blended, reducing the need for multiple dishes and cleanups.
Which One Should You Choose?
Both immersion blenders and food processors offer unique features that make them valuable to any chef's kitchen. Choosing the right kitchen appliances for your cooking needs is essential for making cooking easier and more enjoyable.
If you often host large gatherings or prepare more complex food recipes, or if you are looking for an appliance that can handle heavy-duty tasks, invest in a food processor.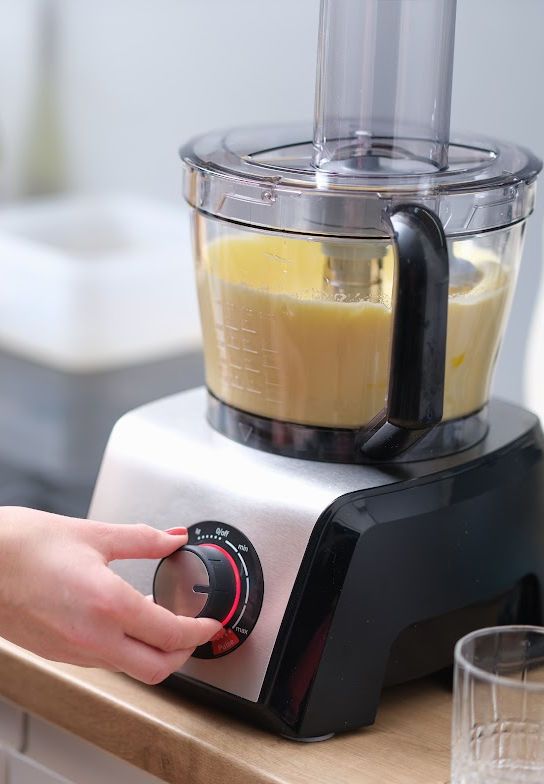 If you often prepare small quantities of food, or if you are looking for a compact appliance, an immersion blender may be the right fit.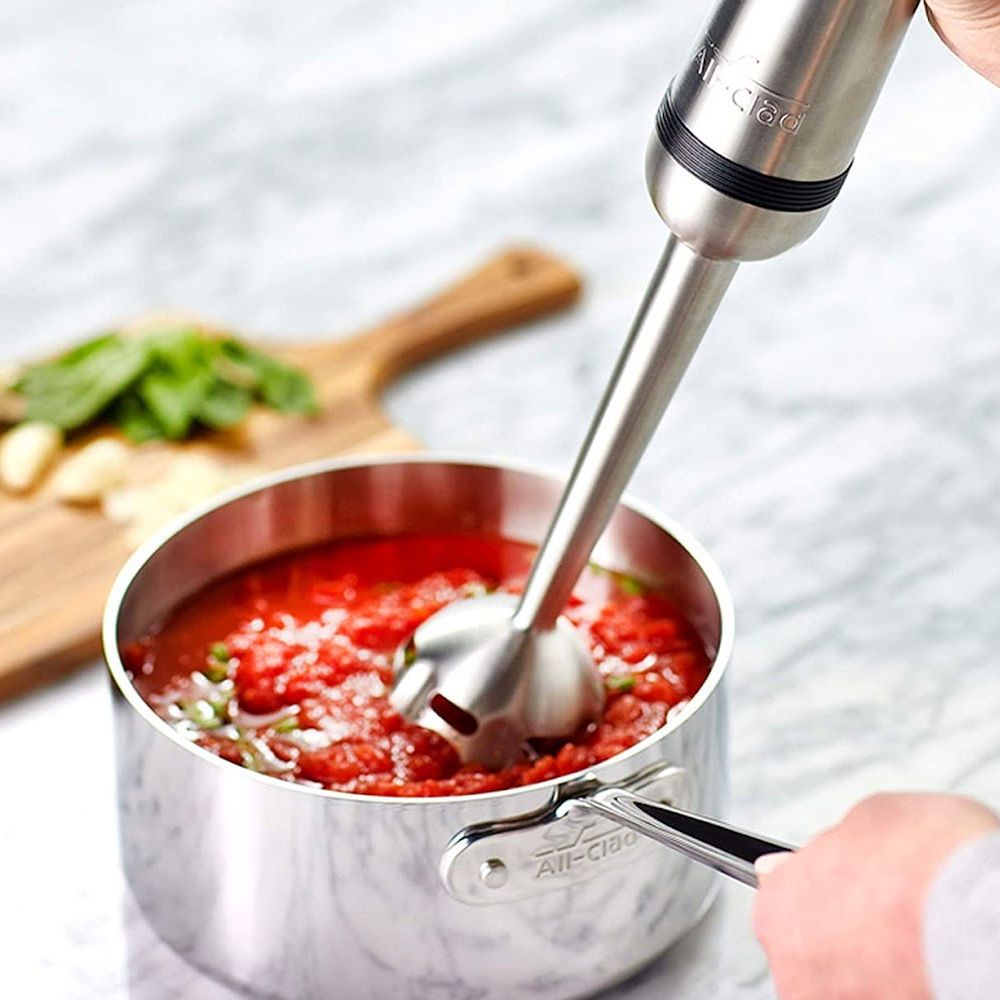 Go ahead and pick the appliance that will help you create your culinary masterpieces.
We hope this guide has helped you make an informed choice.
Happy blending!
Catchy Finds