Protein smoothies are the perfect way to start your day! Not only do they taste delicious, but they are an easy way to make sure you're getting enough protein throughout the day.
Whether you're looking for a quick pre-workout snack or just an energizing start of your morning, these seven protein smoothie recipes will have you feeling ready to take on the day in no time.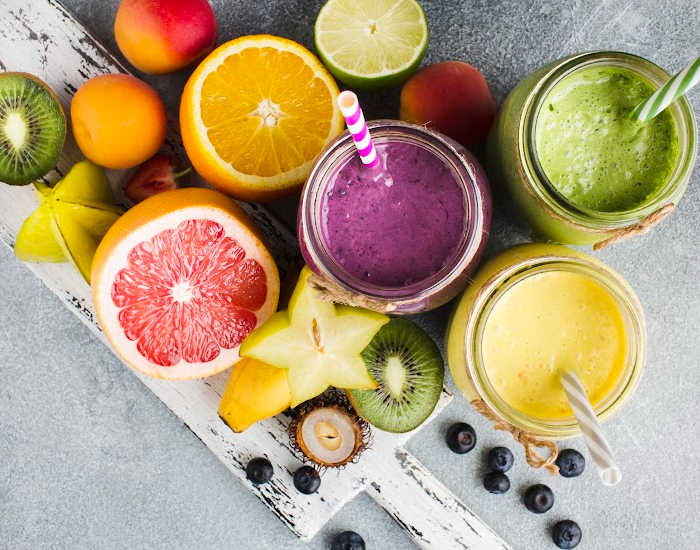 Benefits Of Protein Smoothies
Protein is essential for building and maintaining muscle, as well as keeping your metabolism going. Protein smoothies are a great way to make sure you're getting enough protein in your diet. Plus, they taste great!
These can be part of a healthy diet. However, it is important to make sure you are getting enough other nutrients as well. Aim for a balanced diet that includes fruits, vegetables, proteins, and healthy fats in addition to your protein smoothie.
It is recommended to drink protein smoothies at least once a day. However, if your goal is weight loss or muscle gain, you may need to increase your intake of protein smoothies up to three times per day.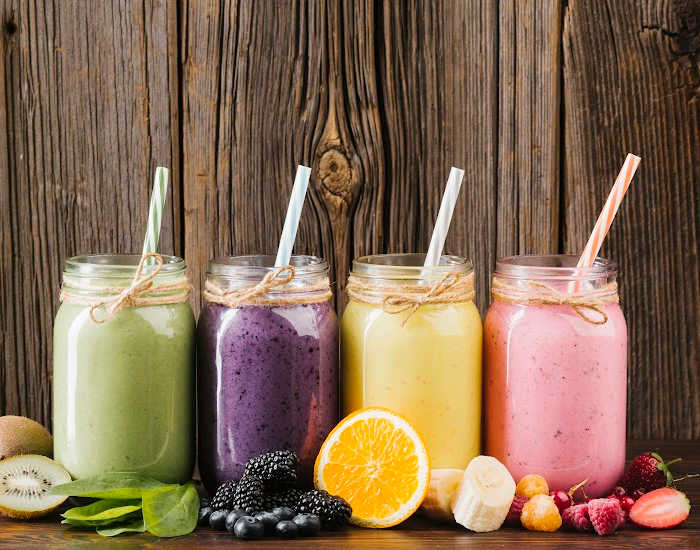 Protein Smoothie Recipes
1. Strawberry Protein Smoothie
Start your morning off with a little sweetness.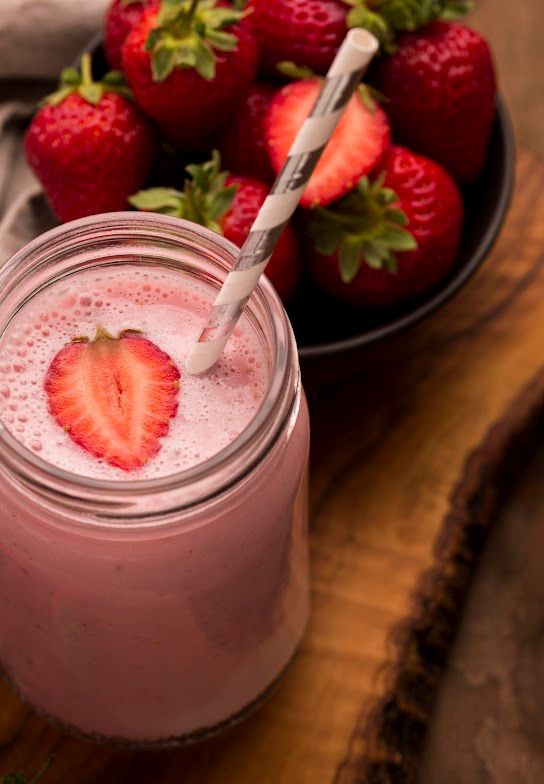 1 cup of frozen strawberries
1 scoop of protein powder
1/4 cup of 2% milk
1/2 cup of yogurt
Blend all the ingredients until creamy and enjoy your delicious protein-packed smoothie that tastes like summer in a glass.
---
2. Green Protein Smoothie
Who said green drinks had to be boring?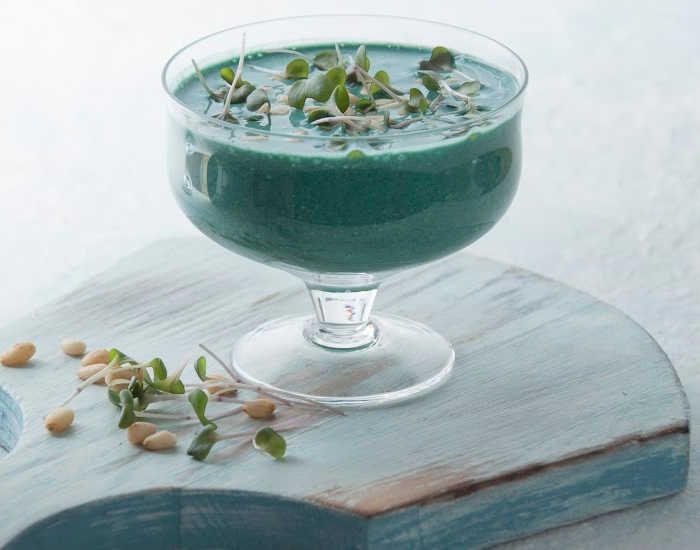 1 banana
1 handful of spinach leaves
1/2 teaspoon of spirulina powder
1 scoop of protein powder
1/2 cup of yogurt
Combine them all in your blender for a nutritious and tasty drink that will give you an all day long energy boost.
---
3. Coffee Protein Smoothie
Get your caffeine fix and get some fuel at the same time!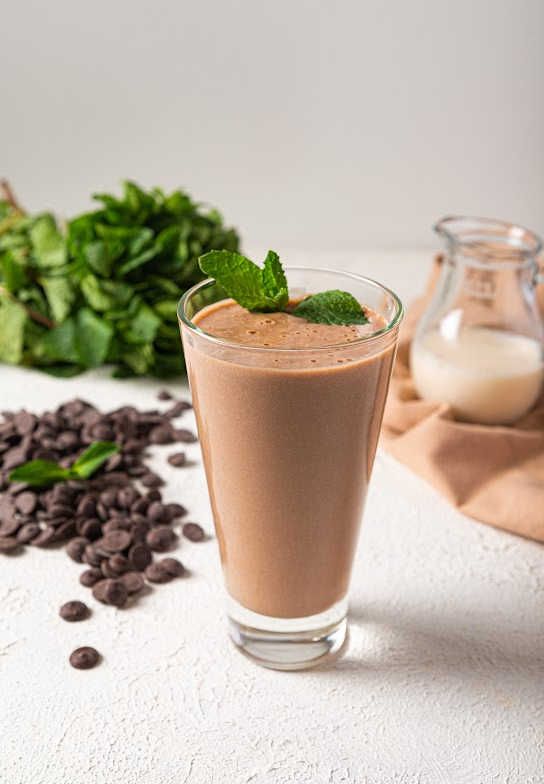 1 banana
1/2 cup of chilled espresso (or cold brew)
2 tablespoons almond butter (or almond milk)
1/4 cup yogurt
1 scoop of protein powder
Blend all the ingredients to enjoy a creamy coffee delight.
---
4. Chocolate Protein Smoothie
Satisfy your sweet tooth without any guilt by making this chocolatey treat!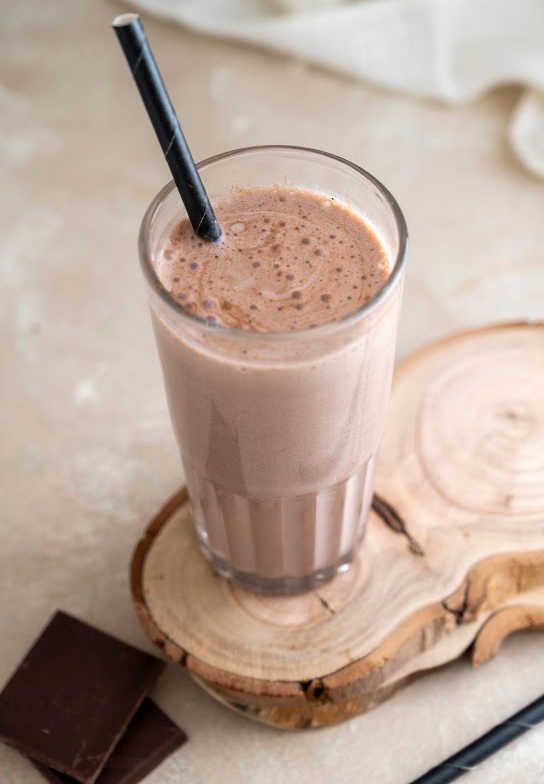 6 ounces plain Greek yogurt
2 tablespoons cocoa powder
1/2 teaspoon vanilla extract
1/4 teaspoon ground cinnamon
1 scoop chocolate whey protein powder
Combine all the ingredients in your blender and enjoy a protein-packed, chocolatey smoothie that will make you feel like you're indulging.
---
5. Berry Protein Smoothie
For those who prefer something tart with their sweetness, this berry blend is right up your alley.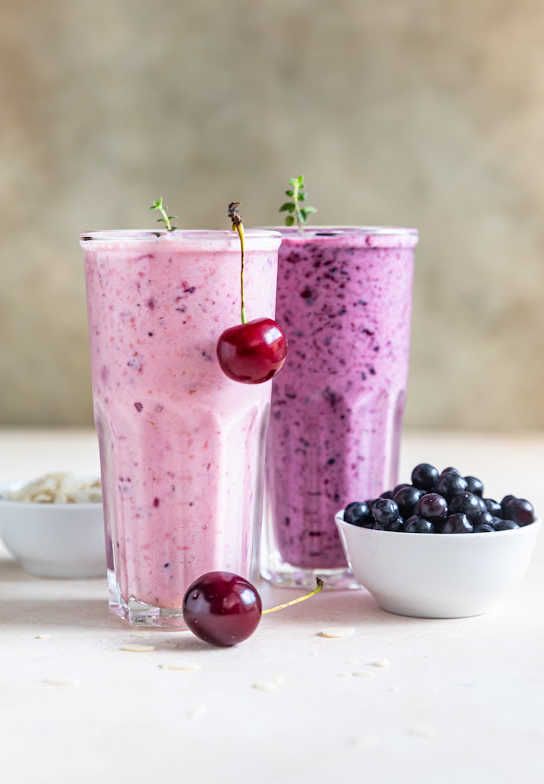 1 cup mixed berries (strawberries, raspberries & blueberries)
1 peach (diced)
2 tablespoons chia seeds
1 scoop vanilla whey protein powder
Blend all for one berry delicious smoothie!
---
---
6. Banana Protein Smoothie
A classic favorite that never fails to satisfy!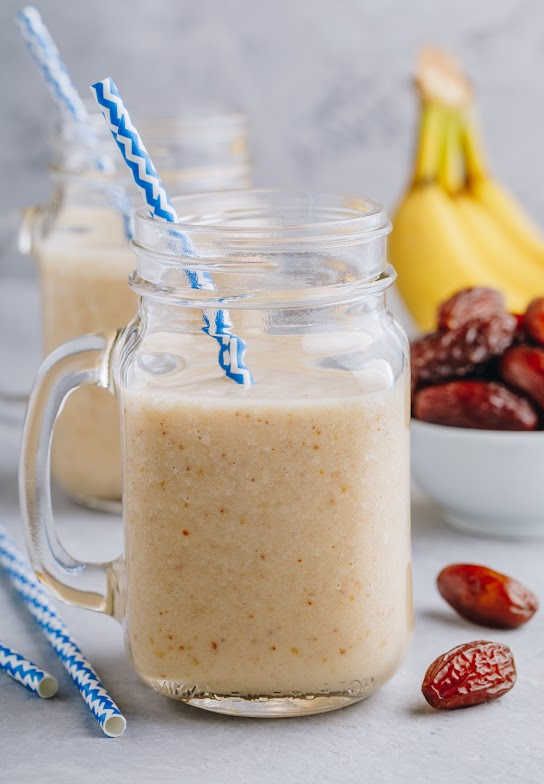 1 ripe banana (frozen or fresh)
3/4 cup almond milk (unsweetened)
4 dates (pitted)
1/4 teaspoon ground cinnamon
1 scoop vanilla whey protein powder
Just blend all together for a fruity treat that won't leave you hungry later on in the day.
---
7. Pineapple Protein Smoothie
When life gives you pineapples ... make this smoothie!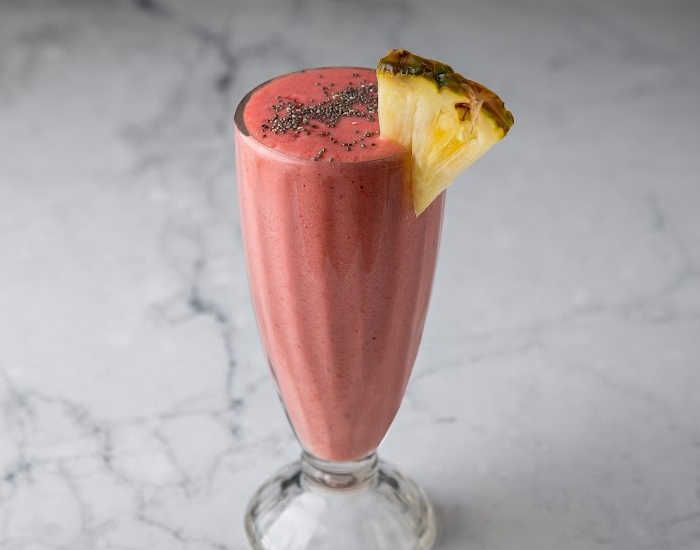 3/4 cups pineapple chunks
1 banana
1 tablespoon honey
1/2 teaspoon freshly grated ginger
1/4 teaspoon turmeric (optional)
1/2 cup coconut milk (unsweetened)
1 scoop pineapple-flavored whey protein powder
Combine all ingredients for one tropical delight!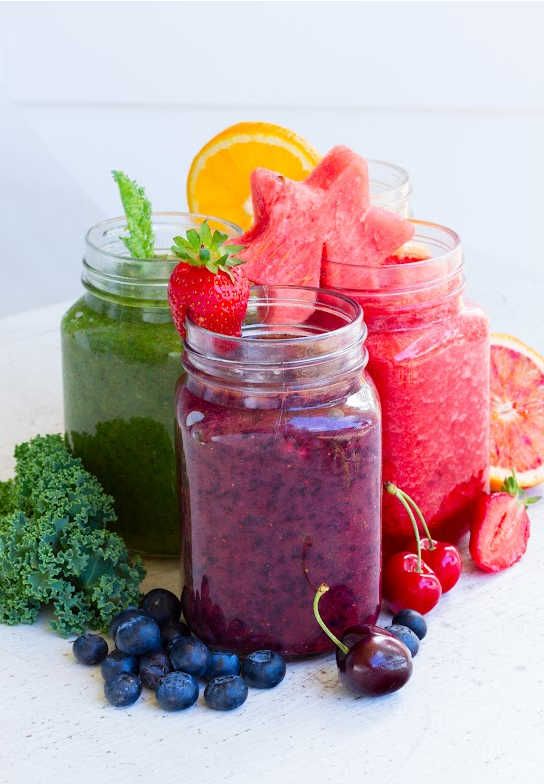 Tips & Tricks
When making protein smoothies, it's always best to use fresh ingredients if possible. This will give you the most nutritious and delicious results!
Also, try adding in some extras such as chia seeds, flaxseeds, or other superfoods for an even healthier option.
Need more suggestions? Check out the below video for 10 delicious high-protein smoothies and shakes. The possibilities are endless.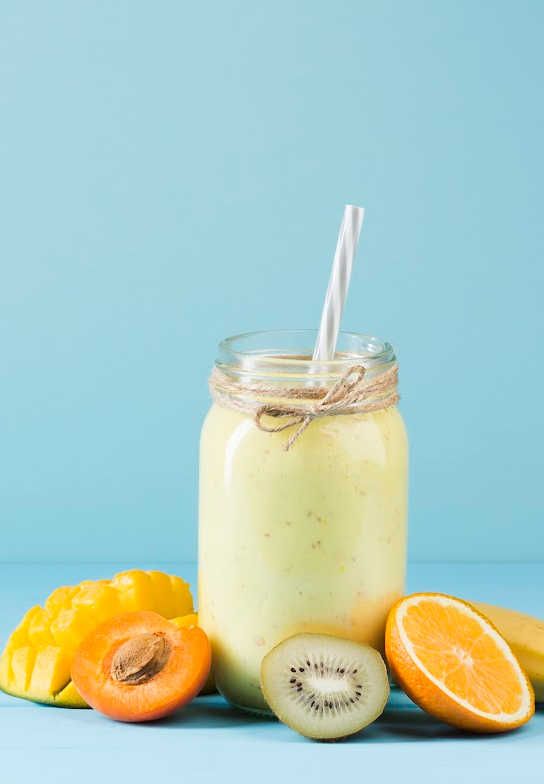 Need a blender for protein shakes? Check out our top picks here! With the right blender, you can make all of these delicious protein smoothies in no time.
There you have it—seven delicious ways to get your daily dose of protein while still enjoying something flavorful and satisfying. Enjoy!
Catchy Finds