Roasted beef tenderloin is a delicious and elegant dish that is perfect for a special occasion. But what is the best way to cook it? How to roast beef tenderloin? What is the best temperature to cook a beef tenderloin? I'm glad you asked!
With a little time, patience, and the following tips, you can roast a beef tenderloin that will rival any steakhouse. So let's get started, shall we?
How To Roast Beef Tenderloin
A beef tenderloin is a relatively lean cut of meat, which means that it can dry out easily if not cooked properly. That's why the best way to cook beef tenderloin is to sear it on all sides in a hot pan, then transfer it to a preheated oven and roast it until it reaches the desired level of doneness.
For a medium-rare roast beef tenderloin, I recommend cooking it at 425 degrees Fahrenheit for about 25-30 minutes. Of course, cooking times will vary depending on the size of your roast, so be sure to use a meat thermometer to check for doneness before removing it from the oven.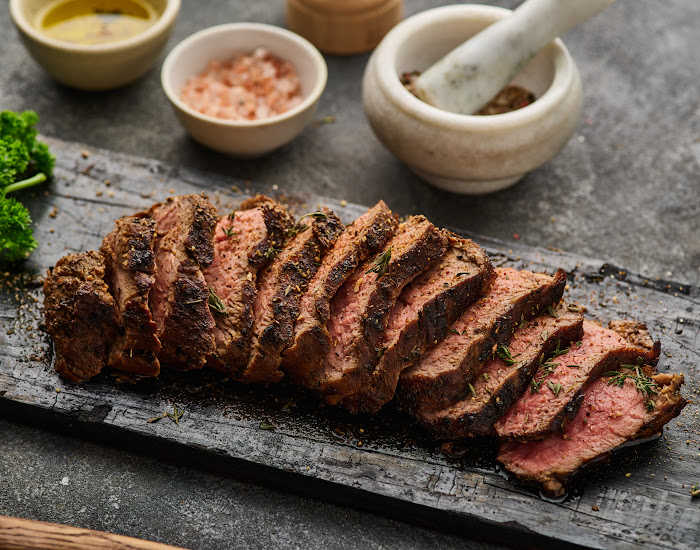 Ingredients
1 beef tenderloin (4-5 pounds)
1 tablespoons olive oil
1 teaspoon salt
1/2 teaspoon pepper
1/4 cup dry red wine
2 cloves garlic, minced
1 sprig fresh thyme
1/4 cup beef broth
1 tablespoon butter
1 tablespoon flour
2 tablespoons parsley, chopped
Instructions
Preheat oven to 425 degrees F (220 degrees C).
Trim any excess fat from the beef tenderloin.
Rub the beef tenderloin with olive oil and sprinkle with salt and pepper.
Sear the beef tenderloin on all sides in a roasting pan for about 10 minutes. Then transfer it to the roasting pan following the next step.
Add the red wine, butter, garlic, thyme, and beef broth to the roasting pan.
Place the whole roasting pan of beef tenderloin into the preheated oven, and roast for about 20 minutes, or until the internal temperature of the beef tenderloin reaches 145 degrees F (63 degrees C).
Remove the pan from the oven and transfer the beef tenderloin to a platter.
Let it rest for another 10 minutes before slicing into 1/2-inch thick slices.
Make the sauce
Add the butter to the roasting pan and whisk in flour over low heat until smooth.
Stir in parsley, or rosemary, and salt and pepper to taste; cook for 1 minute.
Serve with sliced beef tenderloin. Enjoy!
---
Tips & Tricks
Make sure to let the beef tenderloin rest for at least 5 minutes before slicing into it, as this will ensure that the juices stay inside and the meat stays juicy and tender.
Use a meat thermometer to check for doneness - no guesswork required!
Roasting at high temperatures helps to create a beautiful browned exterior without drying out the interior of the roast.
With these tips and tricks, you'll be able to roast a beef tenderloin that your friends and family will love.
To cook beef tenderloin perfectly, you'll need a carbon steel skillet. Don't have one? No problem! Check out the blog post below for our top 5 picks. We have done all the research to save you time!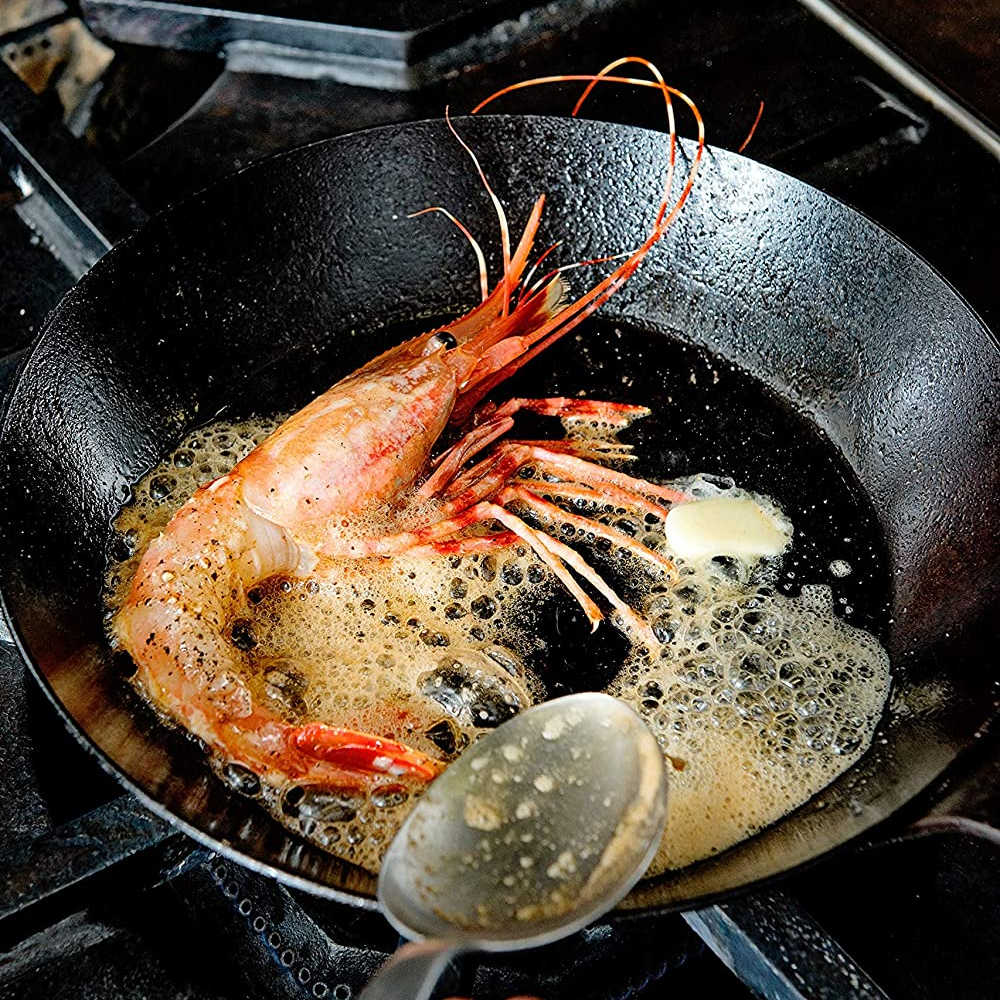 I hope this helps you with a delicious and beautiful roasted beef tenderloin at your next special occasion! So wait no longer - give this roasted beef tenderloin recipe a try and demonstrate your cooking skills! Happy cooking!
Catchy Finds