As a busy home chef, you always want to make sure your family is getting the best possible nutrition. But with your hectic schedule, it's not always easy to find the time to cook healthy meals from scratch. That's where Spanish spices can come in handy! Here are some tips on how to use Spanish spices to create delicious, nutritious meals at home.
Spanish Herbs
Herbs are a great way to add flavor and nutrition to your meals. Some of the most common herbs used in Spanish cooking include oregano, thyme, rosemary, and basil. Adding just a teaspoon or two of these herbs can really boost the flavor of your dishes.
Spanish Spices
Some of the most common spices used in Spanish cuisine include cumin, paprika, chili powder, saffron, and garlic powder. Just like with herbs, you don't want to overdo it with spices.
Seasonings - Consider Your Ingredients
Add spice gradually. When you're using strong flavors like chili powder or cumin, it's important to add them gradually so you don't end up with an overly spicy dish. Begin with a small quantity, and then adjust as needed. You may transform ordinary ingredients into nourishing and delectable meals for your family with just a few simple seasonings.
Not all ingredients go well with strong spices. If you're using delicate ingredients like fish or chicken, stick with milder spices like paprika or oregano. But if you're making a hearty dish like a stew or chili, feel free to experiment with more boldly-flavored spices.
Feasting At Home
One of the best things about Spanish food is that it is so easy to find ingredients for a delicious, nutritious meal at home. You can often find everything you need to make Spanish feasts right in your own kitchen. Common favorite dishes for a feast's menu that are easy to make:
1. Paella: a rice dish typically made with chicken, seafood, and vegetables
2. Tapas: small dishes typically served as appetizers
3. Seafood feasts of all types
4. Gazpacho: a soup made with tomatoes, cucumbers, and onions
5. Fabada Asturiana: a hearty stew made with beans, sausage, and bacon
6. Tortilla Española/ Tortilla de Patatas: potatoes and eggs omelet
7. Empanadas: flaky pastries typically filled with meat or vegetables
8. Churros: fried pastry sticks typically served with a chocolate dipping sauce
9. Polvorones/ Polvorón: shortbread cookies typically made with almonds
10. Mantecados de Navidad: a type of Christmas cookie made with lard and spices
In The Nutshell
Cooking with Spanish spices is an easy and delicious way to get more nutrition into your family's diet. With just a few simple seasonings, you can turn any meal into a nourishing and flavorful dish the whole family will love.
Paella is a great dish. It's so versatile and can be enjoyed both as an appetizer or meal on its own! Check out this blog post for more in-depth coverage! We've covered all the common asked questions like: "What's the best paella pan? What's the best way to cook this? What is the secret to a good paella? What's the difference between this and that?..." We've done all of the research to find the 5 best products and 3 highlighted recipes to cook delicious paellas, so that you can make an informed decision.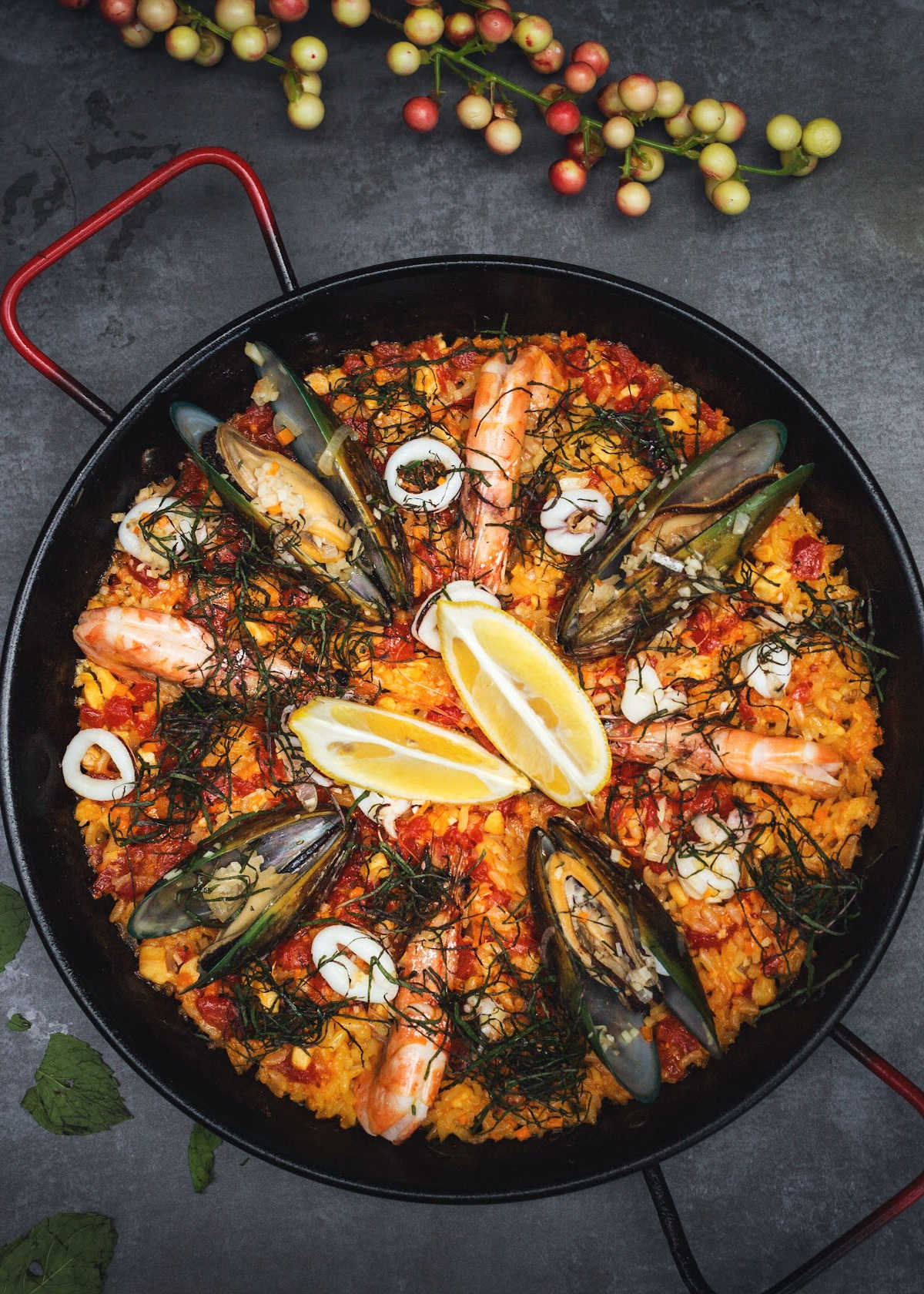 So go ahead and experiment with different herbs and spices to find the perfect combination for your next meal!
Catchy Finds