Mini fridges are compact yet highly efficient refrigerators that have become increasingly popular over the years. But are they worth the investment?
In this blog post, we'll explore the different types of mini-fridges, their cooling capabilities, and how much electricity they use. We aim to help you decide if they are right for you. Check further!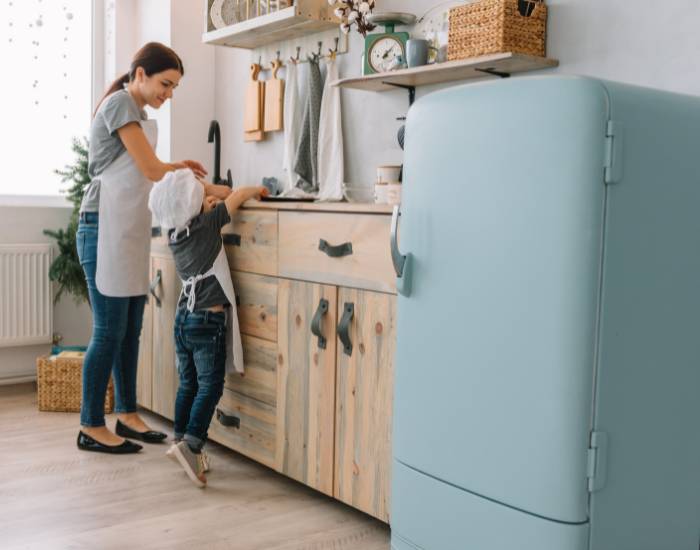 Are Mini Fridges Worth It?
If you're working with limited space and require an additional refrigerator for your home, a mini fridge is worth it. Mini fridges are a suitable option for those who need extra storage space for food and drinks. They come in different sizes, types, and prices, making them an affordable and valuable addition to any household.
Different Types Of Mini Fridges
Before you decide to buy a mini fridge, you need to be aware of the different varieties that are available in the market, each with its specific features. Also carefully measure how much space you have available. The size of a mini fridge ranges between 1.6-4.5 cubic feet. Some common types include:
A compact mini fridge is a small fridge, usually with a single door. It's perfect for small spaces, such as a tiny apartment, work-from-home space, or bedroom.
These mini fridges come with a small freezer compartment. In addition to food and drinks, they can store ice cream, frozen meals, and other frozen treats.
A personal fridge is a mini refrigerator, designed for people who are often on the go. They have a small capacity and can easily fit in a trolley or duffel bag, or in the trunk of your car, making them ideal for storing snacks and drinks while traveling.
Built-in mini-fridges are designed to blend in with your kitchen decor. They come in a variety of sizes and are perfect for those who have limited space or want to maximize storage. A simple variation is the under-counter mini fridge.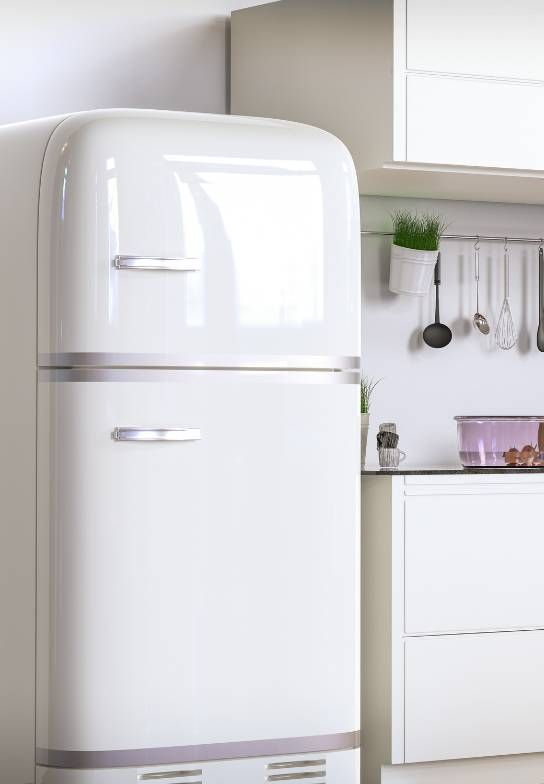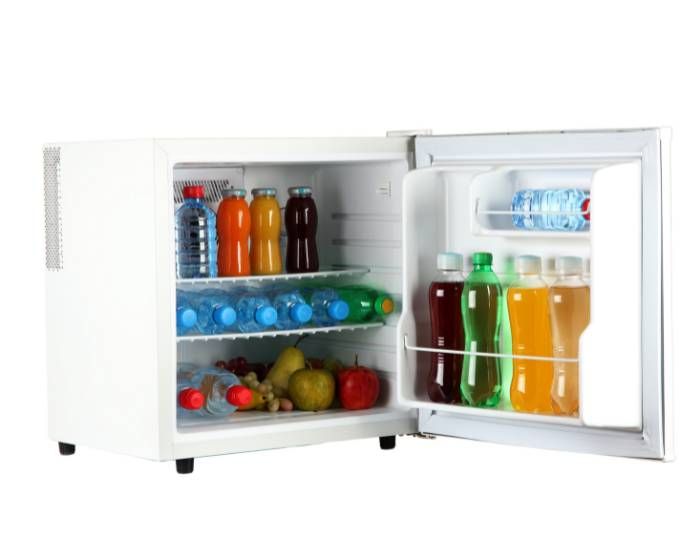 Glass-door mini-fridges are perfect for cooling and displaying drinks and snacks. They add a modern touch to any room and come with energy efficiency ratings, making them great for those who want to save electricity.
Outdoor mini-fridges are designed to withstand extreme temperatures and can be used both indoors and outdoors. They come with a drain hose, making them easy to clean and maintain.
These mini-fridges are great for those who love to entertain. They come with two separate temperature zones: one for drinks and the other for snacks.
Beer fridges are specifically designed for storing beer and other beverages. They come with adjustable shelves, making them great for organizing your beer bottles and cans. Some are designed with a kegerator function, which allows you to have a draft beer tap right in your home.
Wine fridges are ideal for those who love to properly store their wine collection. They come with adjustable shelves and temperature settings, to enable storing wine bottles at the perfect temperature.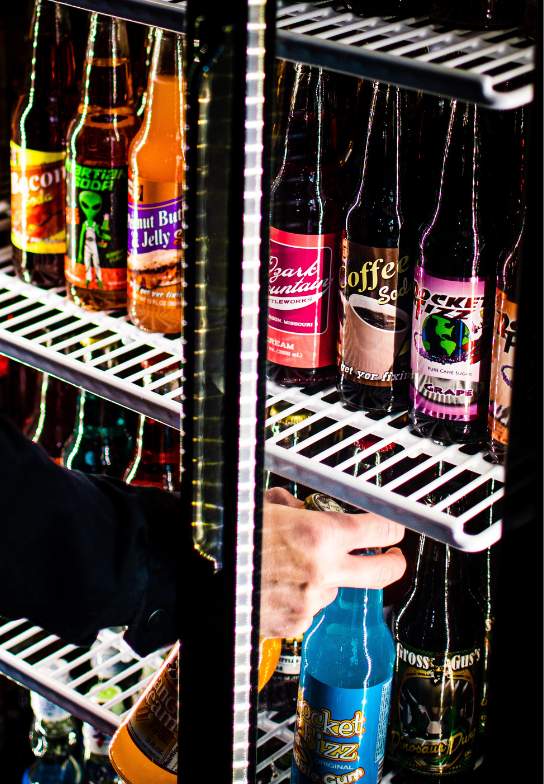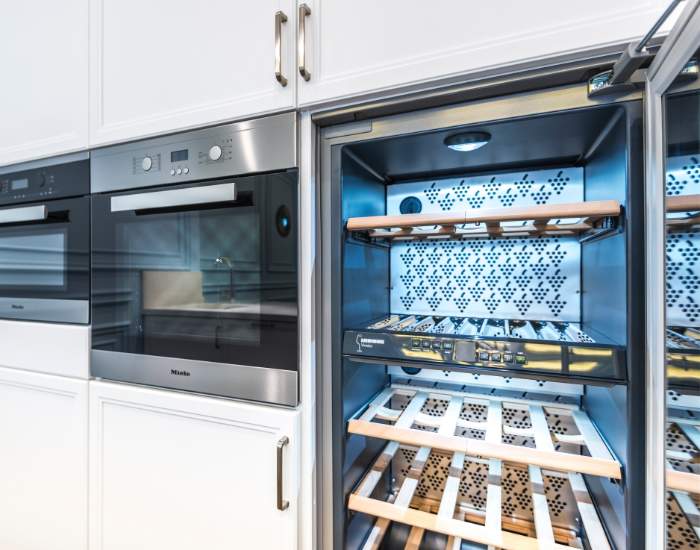 Capabilities Of Mini Fridges
Most mini refrigerators come with an adjustable thermostat, allowing you to customize the temperature according to your needs. They usually come with an energy-saving mode that helps reduce electricity consumption.
1. Cooling Capabilities
One common misconception about mini fridges is that they don't get cold enough to keep your food fresh and cool your drinks.
It all depends on the model and type of mini fridge you pick. Most mini fridges have adjustable thermostats, which help to regulate the temperature for storage.
The temperature range typically hovers between 32-40 degrees Fahrenheit, which is adequate for chilling beverages or storing food stock supplies.
Some models feature a small freezer that may reach -2 degrees Fahrenheit.
The cooling time may take longer compared to a full-sized refrigerator due to its smaller compressor and cooling system.
2. Energy Efficiency
Most mini fridges consume between 85 to 100 watts per hour, depending on the size and energy rating model. This means that their energy consumption is between 0.7 Kwh to 0.84 Kwh per day.
Mini fridges may consume more depending on their features, the frequency of use, and the temperature settings.
It's important to do your research and look for energy-efficient mini-fridges.
If you're concerned about your energy bill, turn it off when not in use.
3. Convenience & Practicality
Mini fridges are compact and easy to move around, making them perfect for a bedroom, dorm room, office space, outdoor space, or small apartment.
They also come in various sizes, allowing you to choose one that fits your specific needs.
Some models feature a small freezer compartment, a door lock, door storage, removable shelves.
It's essential to consider your storage needs, space, and size to select a mini fridge that will work for your specific demands.
4. Cost
The cost of mini fridges can vary greatly depending on their design, brand, size, features, and energy rating.
On average, you can expect to pay anywhere under $200, or from up to $600 for a mini fridge.
Tips & Tricks
If you're someone who values convenience and practicality but has little space, then a small refrigerator may be worth the investment. If you have plenty of space, go for a large fridge.
It's important to consider factors such as energy efficiency, temperature, and necessary storage capacity before making a final decision.
If you're concerned about the environmental impact, look for models that use eco-friendly refrigerants and/or have energy-star ratings.
Ultimately, whether a mini fridge is worth it or not depends on your specific needs and priorities.
In need of a quality mini fridge for both outdoor and indoor use? Check out the below blog post and find your favorite one!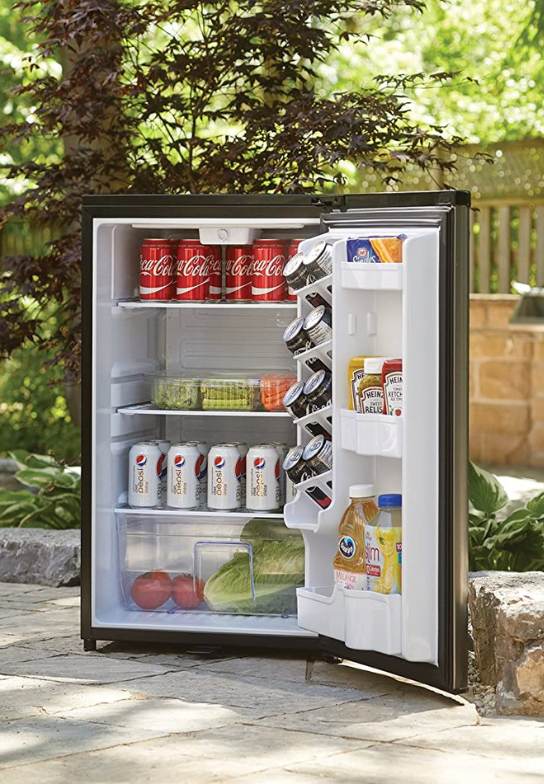 By doing your research and choosing an energy-efficient model, you can maximize the benefits of owning a mini fridge while keeping your energy bill low.
Happy cooling!
Catchy Finds