Is a toaster oven a viable alternative to a traditional toaster? In this blog post, we will explore different cooking methods and dishes that can be prepared using a toaster oven and compare them to the usage of a toaster.
Join us on this culinary journey as we delve into the world of versatile cooking appliances!
We've also crafted a comprehensive blog post that delves into the key differences, features, benefits, and drawbacks of each appliance highlighted in this article: Toaster Oven vs Toaster.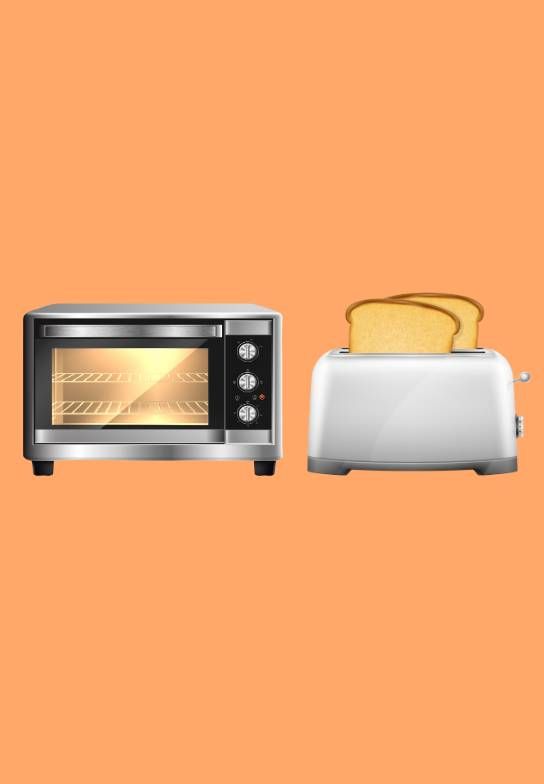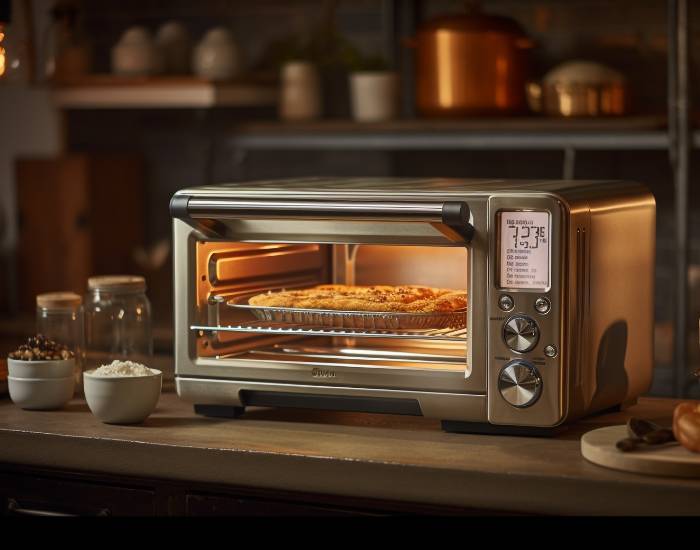 A toaster oven can offer convenience and versatility as an alternative to a toaster, as it can provide more features and cooking abilities.

It can do what a regular toaster does, which is toasting breads, but it is also capable of baking, grilling, roasting and reheating food.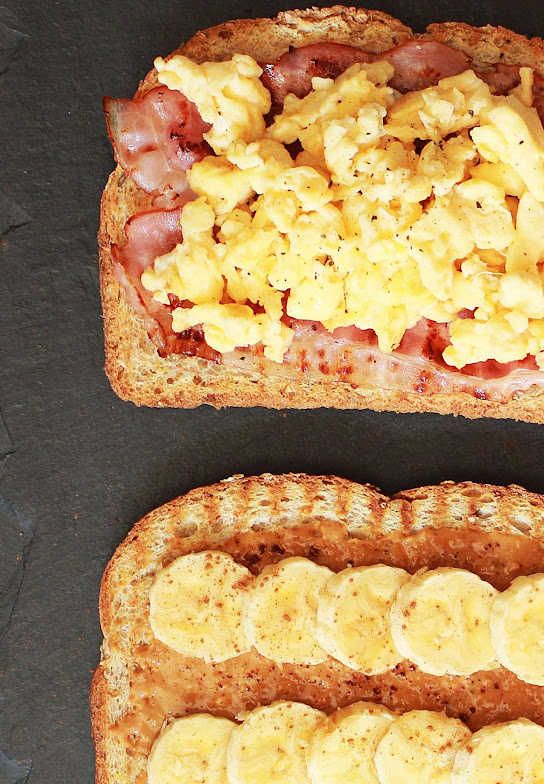 ---
Reheating & Defrosting
1. Reheating Pre-Cooked Foods
When comes to warming up pre-cooked meals, a toaster oven is a better choice. Its versatility and efficiency make it the preferred option for heating up delicious leftovers.
A toaster can only reheat certain kinds of food such as toast and, depending on the model, pastries.
A toaster oven can reheat the widest array of pre-cooked foods, including vegetables, casseroles, pizzas, quiches, etc.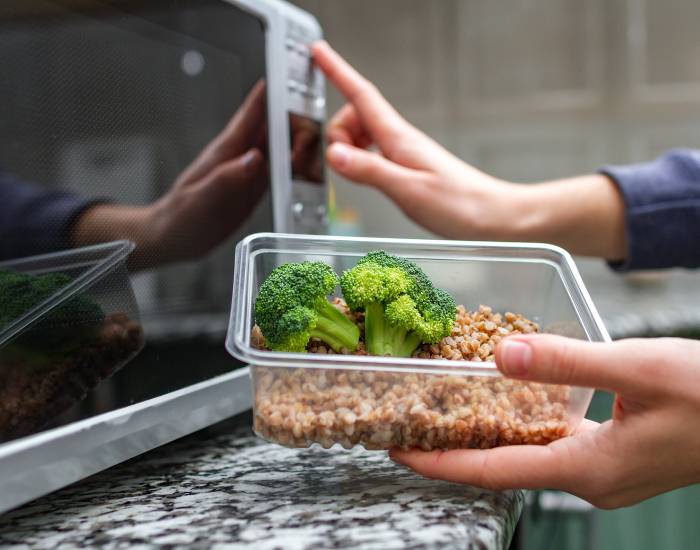 ---
2. Defrosting Frozen Foods
When it comes to defrosting frozen foods, a toaster oven reigns supreme as a better choice.
---
When it comes to reheating leftovers or defrosting frozen meals, a toaster oven surpasses a toaster in terms of versatility and design. Its multifunctionality and thoughtful design make it the superior choice.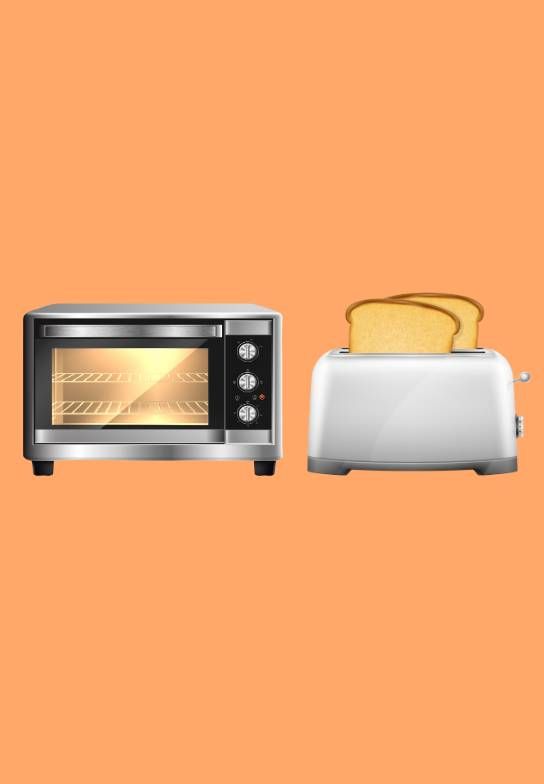 ---
Toasting
1. Sliced Bread
A toaster is a viable option for toasting sliced bread. Not only are they efficient, but they also offer speed, convenience and affordability.
A toaster Depending on the model, while fine-tuning your toasted bread, it has the capacity to toast two to six slices of bread at the same time, providing efficient and convenient breakfast preparation.
Toaster ovens  It can be used to toast plain bread, but it is not as quick and efficient as a regular toaster.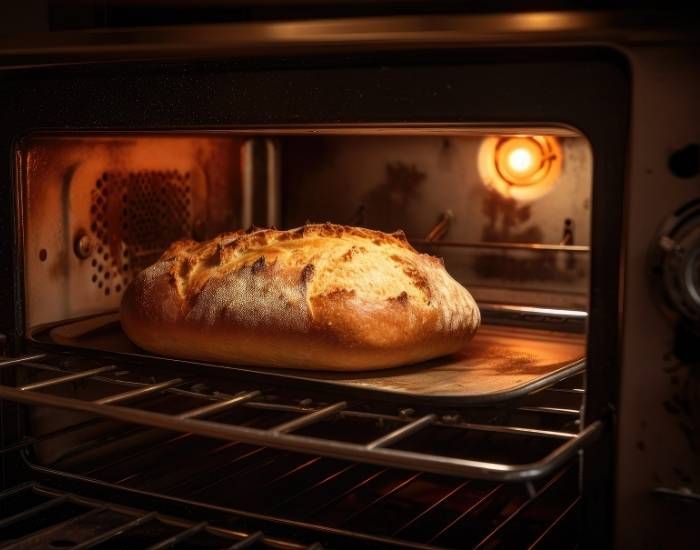 ---
2. Buns & Bagels
For rapidly heating buns and bagels, the optimal choice is a toaster oven. Its swift and efficient performance guarantees a delectably warm and crispy outcome.
In a toaster oven, the buns and bagels can be toasted evenly on both sides, as its interior lighting allows you to monitor the cooking process.
In a toaster, large buns and bagels do not fit in properly so the result is often an unevenly cooked item.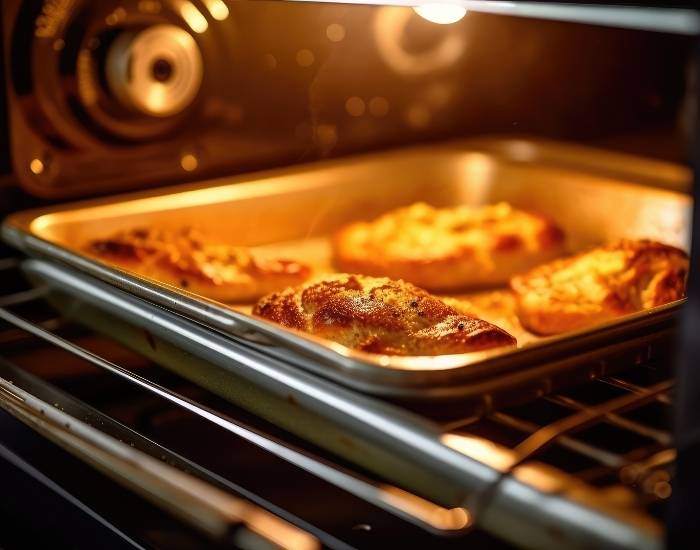 ---
3. Waffles
To achieve waffles that are perfectly toasted, the most optimal method is to use a toaster.
In a toaster oven, the waffles will come out hard and unevenly cooked since the heat is not evenly dispersed.
A toaster provides a quicker way to toast waffles. It separately heats up both sides of the waffle for an even outcome with a crispy texture.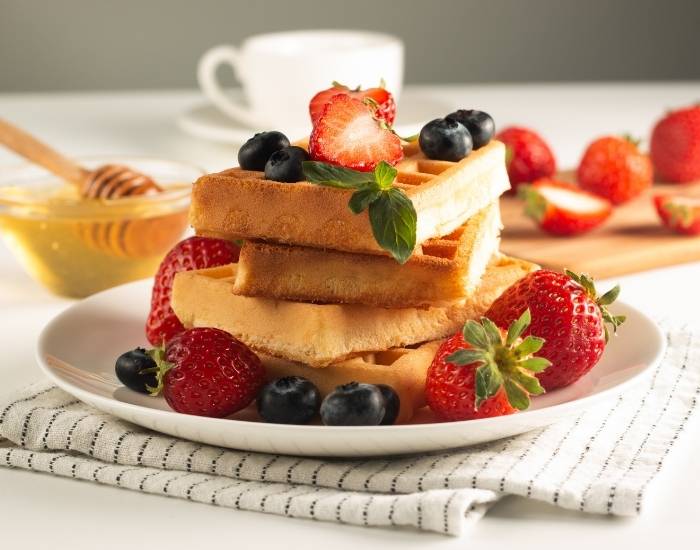 For toasting sliced bread, buns, bagels, and waffles, a regular toaster will always be your best bet for achieving an even and deliciously crispy outcome.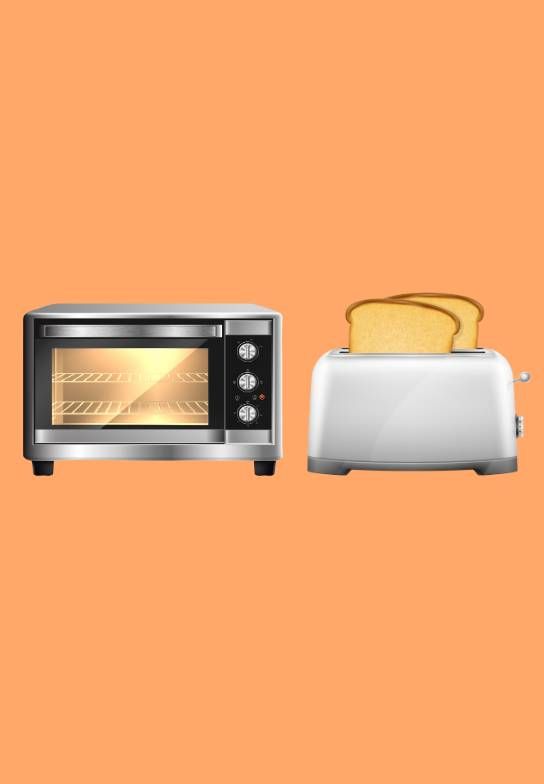 ---
Baking
1. Pizzas
Preparing pizzas and baking breads necessitate sufficient time and heat for proper cooking. In this regard, a toaster oven proves to be a best alternative to a regular toaster.
Toaster ovens are designed to reach higher temperatures, allowing it to bake pizzas with an evenly cooked and delicious crust.
Toasters are not suitable for baking pizzas due to uneven heat distribution and size limitations, which restrict the size of dish that can be accommodated.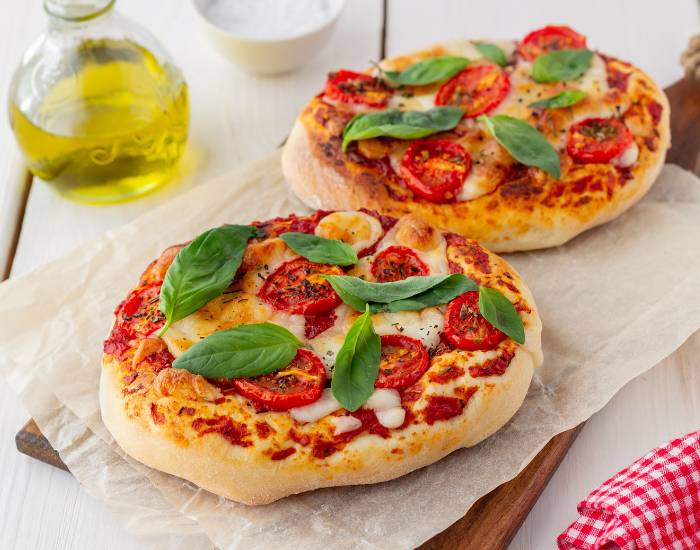 ---
2. Cookies & Cakes
A toaster oven is a great choice for baking cookies and cakes; a toaster is not designed for baking.
A toaster oven can bake medium to large-sized batches of cookies and cakes with consistent precision.
A toaster's design, size and temperature range inhibit baking cookies and cakes.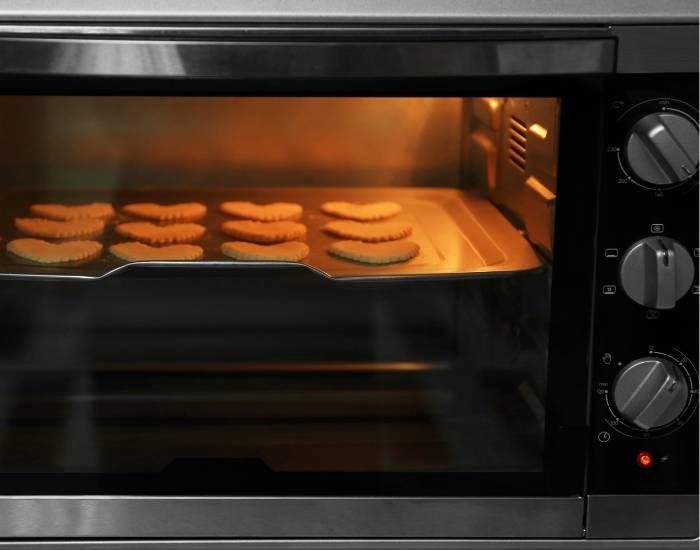 ---
3. Casserole, Tortilla & Lasagna
Toaster ovens offer a superior option for preparing dishes like casseroles, tortillas, and lasagna. Their versatility and efficiency make them an excellent choice for these types of meals.
Toaster ovens have the capacity to reach higher temperatures, which allow for more consistent and even cooking.
Toasters are not designed for these types of dishes due to their shape and size limitations.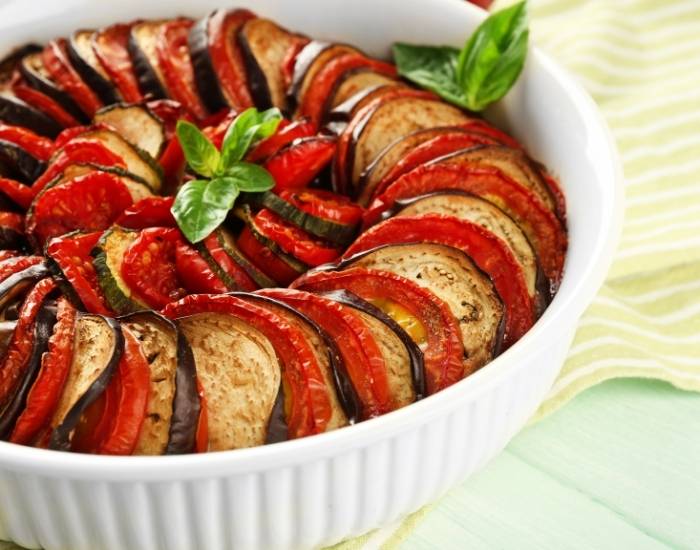 Countertop toaster ovens, especially the convection oven kind, can be used for baking and toasting small items. A regular toaster can not be used for baking or reheating pre cooked food.

Whether it's baking cookies and cakes, toast buns and pizza, a toaster oven is the better option for producing delectable dishes with uniform heat distribution.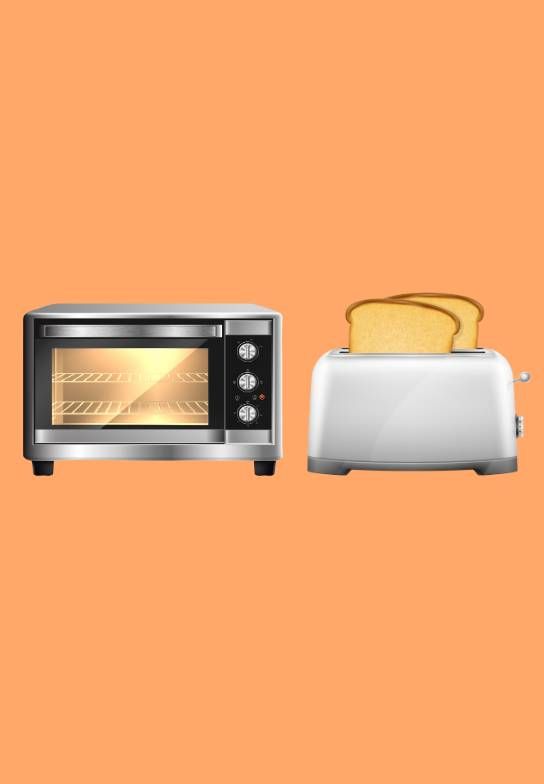 ---
Roasting
1. Roasted Vegetables
Vegetables can only be roasted in a toaster oven, as its capacity to reach higher temperatures and even heat distribution are necessary for successfully roasting vegetables.
A toaster oven provides an efficient and reliable way of evenly roasting large amounts of vegetables. Larger models can fit up to four trays.
Toasters cannot accommodate roasting vegetables.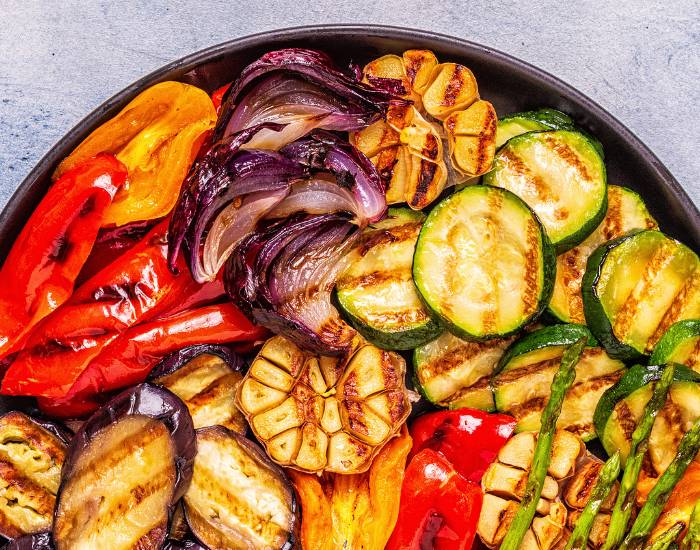 ---
2. Roasted Meat
A toaster oven is also the premier choice for roasting meat, as it can reach higher temperatures and provide consistent heat distribution.
Toaster ovens have the capacity to roast large chunks of meat, while still providing a uniform texture and flavor.
A toaster can't be used for roasting, as its design does not allow any other foods than bread, and sometimes, bagels.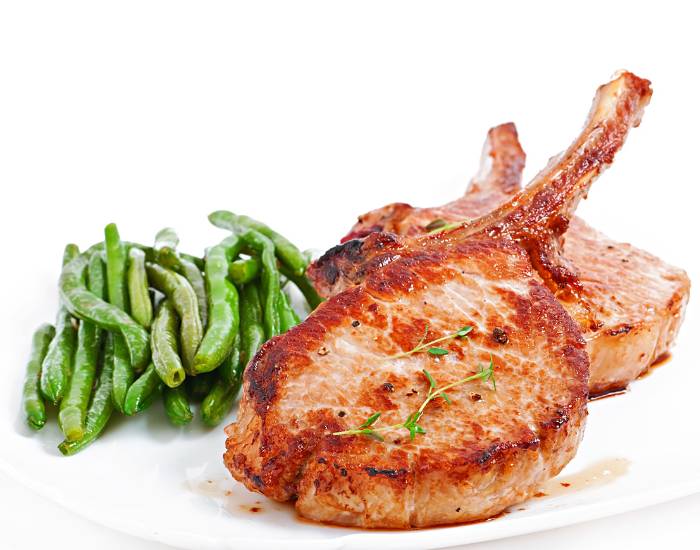 ---
3. Roasted Seafoods
Toaster ovens are the best option for roasting seafood such as fish, shrimp and calamari. Its size and ability to evenly cook large amounts of food make it the ideal appliance for this purpose.
Toaster ovens can  produce evenly cooked seafood with a delicious outer crust and juicy inner flavor.
Toasters are not designed to roast seafood or any other food. The typical pop up toaster is good for bread, and, if large enough, bagels.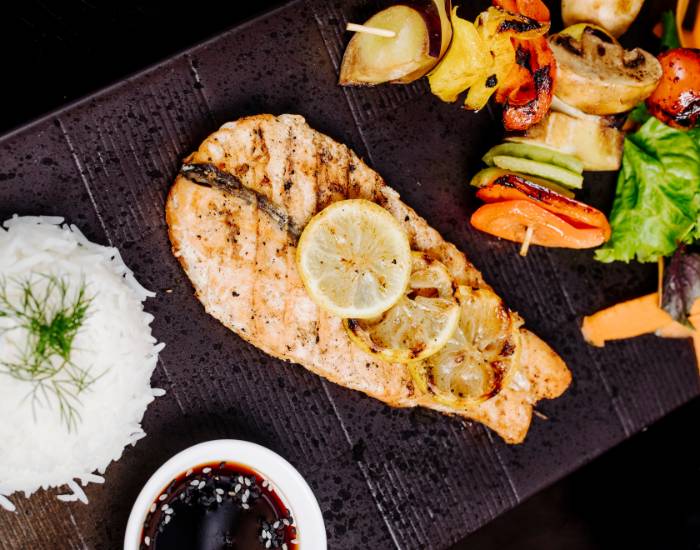 Toaster ovens are the perfect appliance for roasting vegetables, meat and even seafood. Their capacity, precision, efficiency, and powerful heating capabilities make them for producing flavorful and evenly cooked dishes.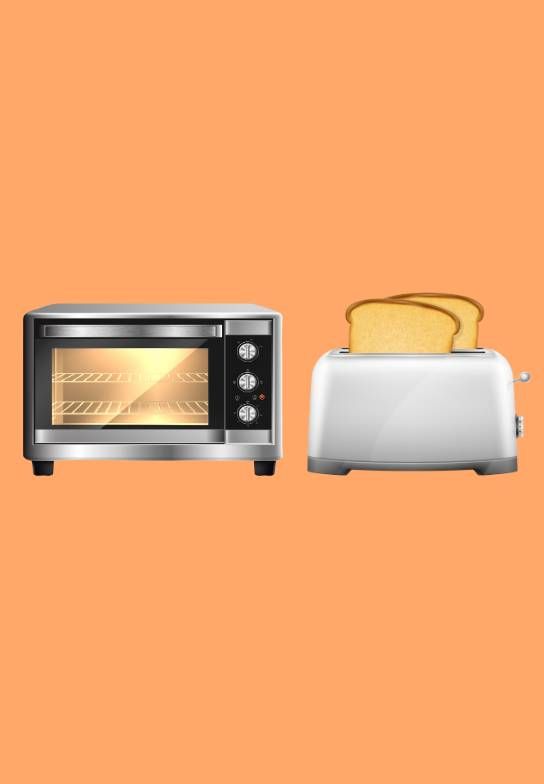 ---
Grilling & Broiling
1. Grilling & Broiling Chicken
Using a toaster oven to grill or broil chicken provides a convenient and efficient way to cook smaller portions of poultry. This method saves time and ensures deliciously cooked chicken every time.
In a toaster oven the chicken can be cooked evenly, with a juicy center and crisp exterior.
Toasters are not suitable for grilling or broiling food. Their design and shape simply don't allow it.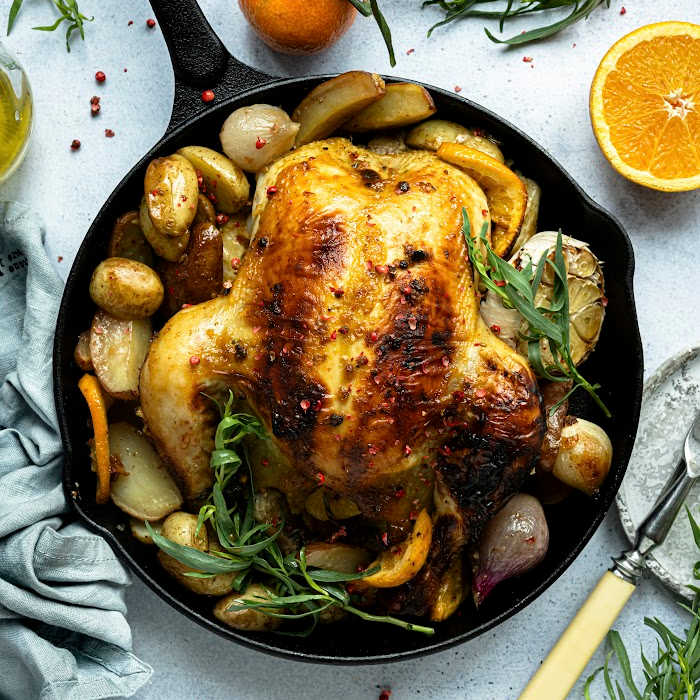 ---
2. Grilling & Broiling Steaks
Toaster ovens are also an excellent choice for grilling and broiling steaks.
A toaster oven can be set to reach higher temperatures, guaranteeing the steaks are evenly cooked with a juicy center and crunchy exterior.
Toasters cannot grill or broil steaks, as their design and shape inhibit the cooking process.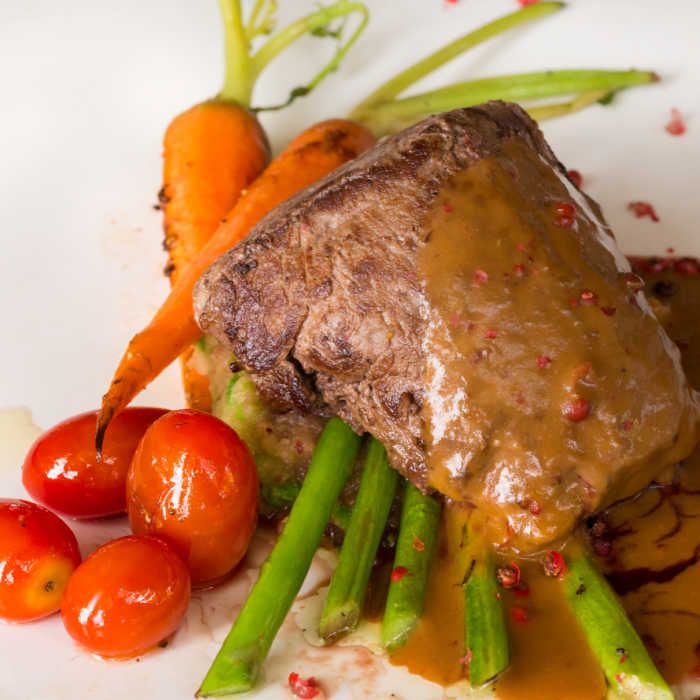 ---
3. Grilling & Broiling Seafoods
When it comes to grilling and broiling seafood, a toaster oven is the optimal choice.
In a toaster oven, the heat is evenly distributed, resulting in perfectly cooked seafood with a crisp outer crust.
Toasters are not made for grilling or broiling food. Their shape makes this impossible.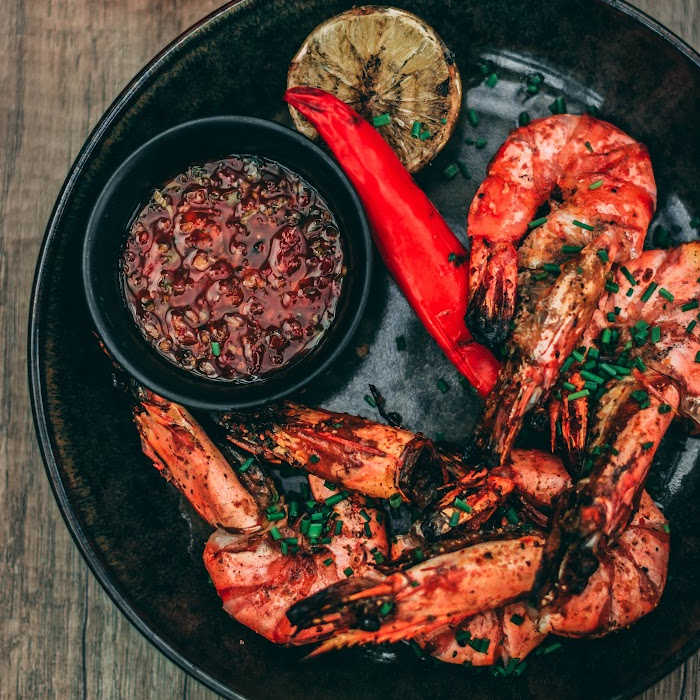 A toaster oven is a best bet in its grilling and broiling capabilities. Its superior capacity and heat distribution make it the perfect appliance for producing delicious and evenly cooked meals.

Whether its grilled chicken, steaks or seafood, a toaster oven can provide consistent results with every use.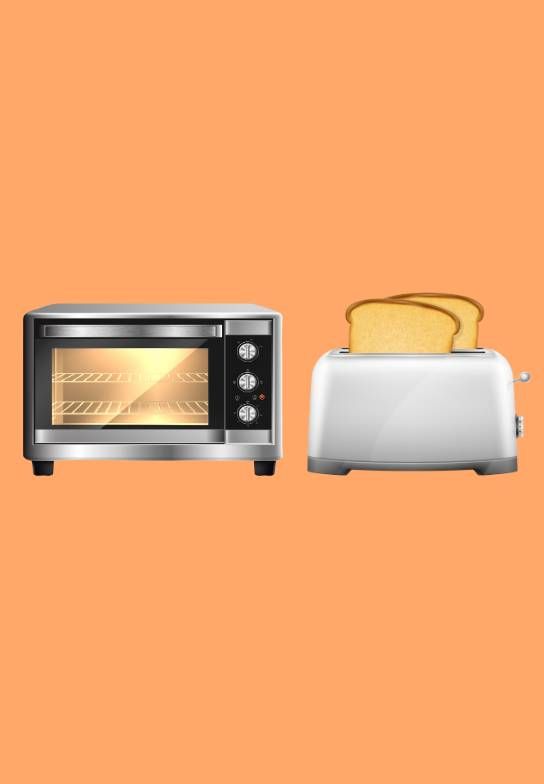 ---
Toaster Ovens or Regular Toasters FAQs
Does a toaster oven use more electricity than a toaster?
Depending on the size and model of the toaster oven, it will use more electricity than a regular toaster. Toaster ovens tend to use more energy, as they need to heat up their internal compartments. This can result in a higher power bill.
On the other hand, due to their larger capacity for accommodating food and efficient cooking time, using a toaster oven can actually help save energy in the long run. Therefore, choosing a toaster oven over a regular toaster can result in cost savings and energy efficiency.
Does a toaster oven work as good as a regular oven?
Toaster ovens are a great alternative to regular ovens, as they offer many of the same features. However, it's a small oven.
Although a toaster oven cannot reach the temperatures and settings of a conventional oven, they provide efficient options for baking or roasting small items, such as cookies, cakes, muffins or roasted vegetables.
Their even heat distribution and efficient cooking times make them a great alternative for everyday baking and roasting.
In general, toaster ovens can be used in place of regular ovens but may not produce the same results. For more complex dishes or recipes, a regular oven is still the best choice.
The best toaster ovens use a convection fan. This system adds an "air frying" capacity and increases their effectiveness. However, size matters, and regular ovens will always come out best in this comparison.
Is it better to toast bread on the stove or in a toaster?
Toasting bread on a stovetop is an alternative to quickly make toast with minimal effort if you don't have a toaster or a toaster oven.
However, using a traditional toaster is still the best choice for consistently even cooking and delicious results.
Toasters provide an easy and efficient way of preparing toast without needing to monitor the process as closely as one would when using a stovetop.
Additionally, they offer more control over the degree of toastiness, allowing users to create their desired level of doneness.
Overall, when it comes to making toast, a traditional toaster is still the best option for consistently even and tasty results.
My counter space is getting full. What appliances are vital for cooking, without sacrificing all my countertop space?
It's true: nowadays we have lots of appliances to make our cooking tasks easier. We have countertop ovens (microwave oven, toaster oven), toaster, food processors and blenders, air fryers and more.
Many of them save time and increase convenience. In the end, it's all about your priorities when preparing meals. Based on those, you need to make choices. Of course, some of these appliances can be stored when not in use, but this is not always possible.
Best advice is, while considering your kitchen needs, to keep working on your kitchen to create as much space as possible, so you have space for your most needed appliances.
Tips & Tricks
When using a toaster oven, always make sure to preheat it before adding any food.
If you are baking or roasting in a toaster oven, use the 'bake' setting and adjust the temperature according to recipe instructions.
When grilling or broiling, make sure to keep a close eye on the food as it cooks quickly in a toaster oven.
To prevent overcooking, check on the food periodically and set an alarm for when it's done.
Be sure to use the appropriate racks and trays that are designed for your specific model of oven.
Always remember to unplug the toaster oven after each use and let it cool down before cleaning.
If the toaster oven is too small for your needs, consider investing in a larger countertop oven that can accommodate bigger batches of food.
---
In the end, both of these countertop ovens possess distinctive strengths, and their suitability relies on the intended purpose of use. Each one brings its own set of advantages, and determining the most fitting option depends on your specific requirements.
A toaster oven surpasses a regular toaster. It excels in roasting vegetables, meats, and seafood, as well as baking cakes and pastries, delivering exceptional results.
For quick toasting of bread however, a long-slot toaster is still the go-to option.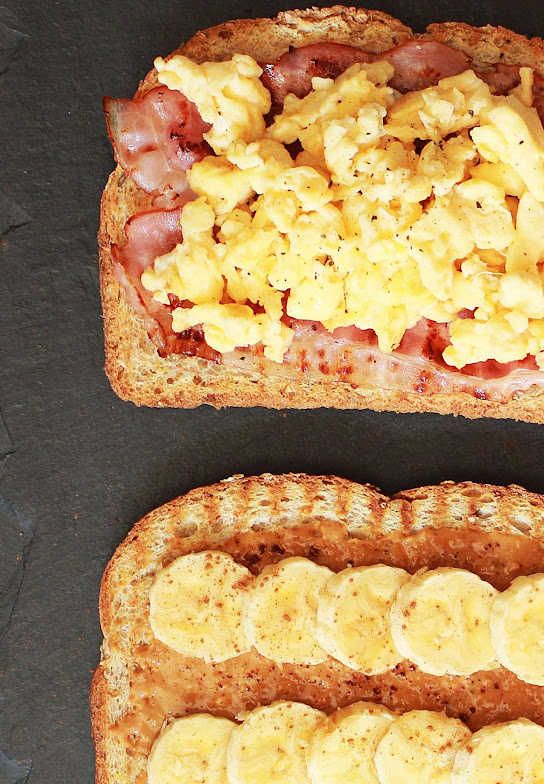 It comes as no surprise that in many kitchens, you will find a combination of these appliances. In some, you will even find mounted toaster ovens!
We believe that this article has helped you in choosing the perfect appliance to meet your needs. May your culinary endeavors be filled with joy and satisfaction!
Catchy Finds