Toaster ovens have become an essential kitchen appliance for many households. They are designed for convenience, speed, flexibility, efficiency, and most importantly, saving energy.
In this guide, we discuss what is a toaster oven, what a toaster oven can do, how many types of toaster ovens exist, and the pros and cons of a toaster oven. Read further!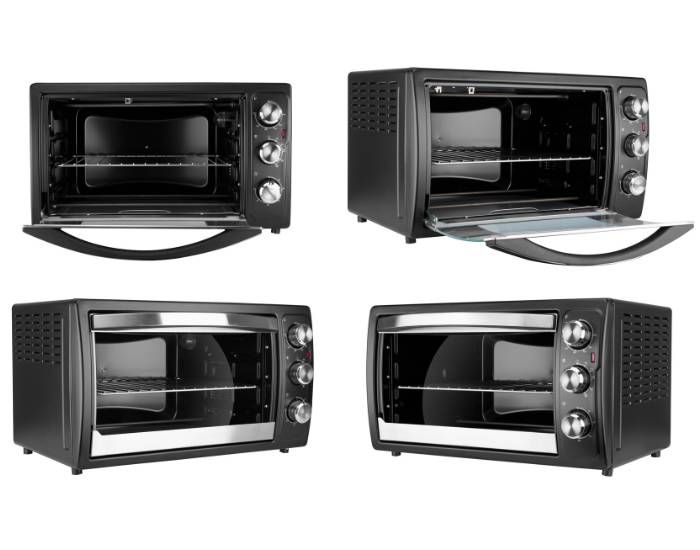 What Is A Toaster Oven?
A toaster oven is a versatile mini oven. This countertop appliance can toast bread and cook a variety of dishes.

It combines the functions of a toaster and an oven, making it a convenient and compact option for your culinary needs.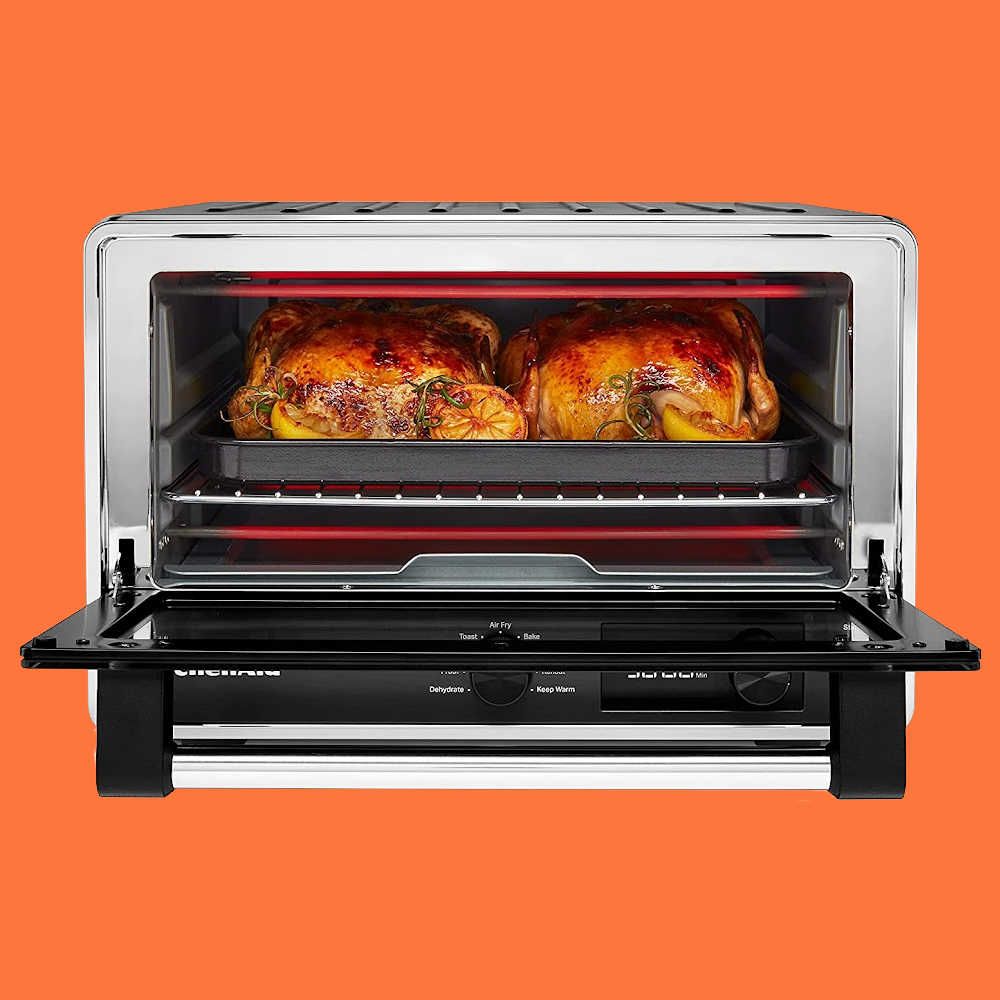 The toaster oven has a heating element and a thermostat, which work together to cook food evenly and regulate the temperature. It is smaller than a traditional oven and ideal for small spaces, or for those who want to save energy.
This versatile countertop oven is perfect for toasting, reheating, broiling, baking, and roasting small portions of a wide variety of foods. From breads, pastries, and pizzas to vegetables, meats, and seafood, it can do it all.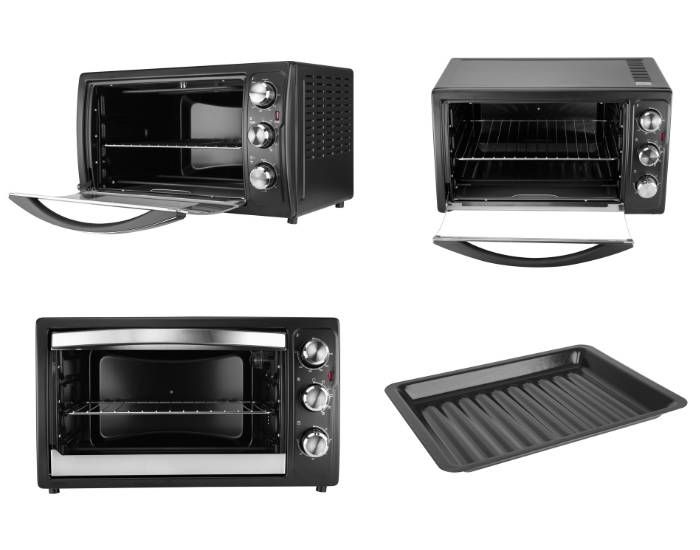 ---
Types Of Toaster Ovens
Toaster ovens come in different types, sizes and shapes. Here are the main types: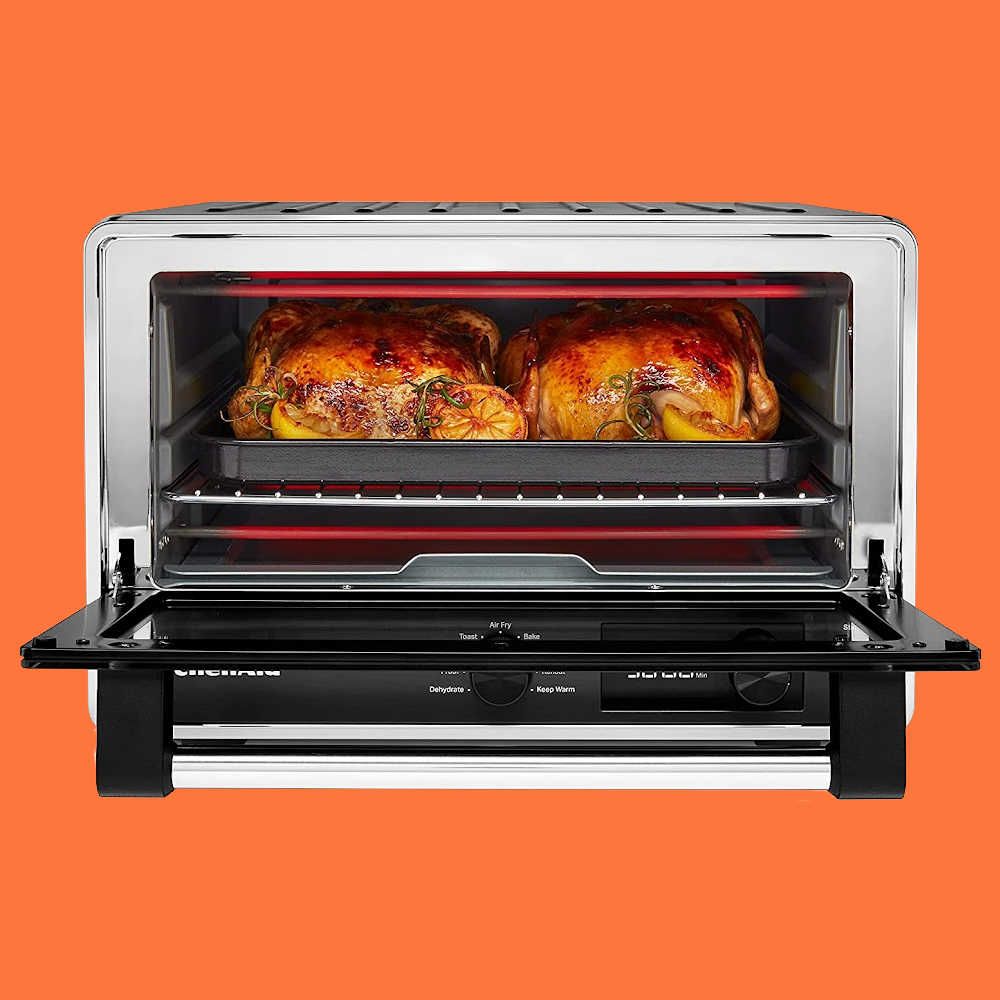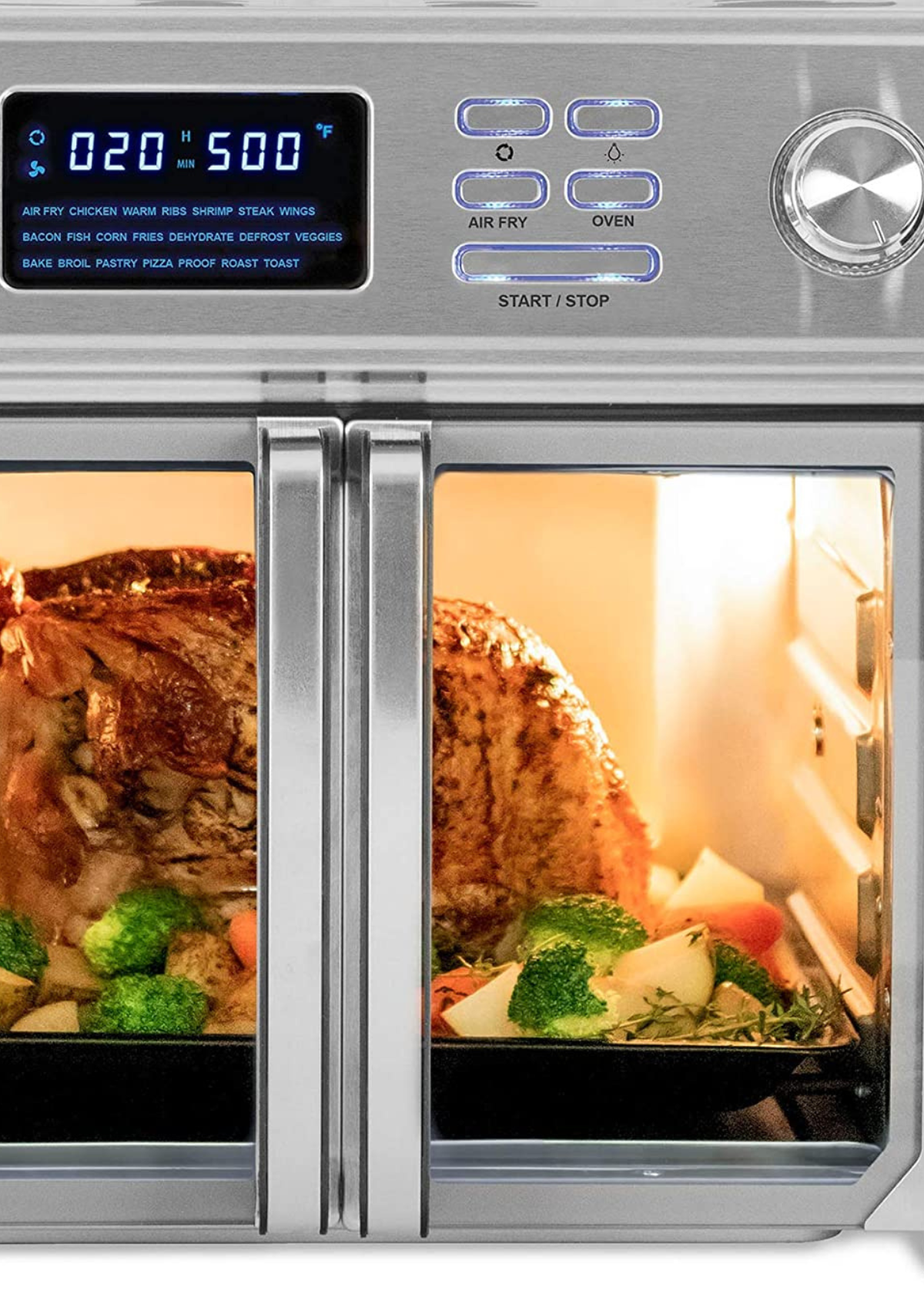 ---
This type of toaster oven has one or two heating elements, a thermostat, a baking pan and (multiple) oven racks. It can perform basic toasting and baking.
This traditional toaster oven has basic features such as temperature settings, a timer, and a tray.
---
This toaster oven has a convection fan circulating hot air around the food. Convection cooking ensures even cooking and browning.
This mini convection oven is great for baking, broiling, roasting and reheating leftovers.
They are more expensive than other types of toaster ovens, but worth the investment.
---
This type of toaster oven has a rotating spit (rotisserie) that allows you to roast chicken, meat, or fish by rotating it.
They are perfect for those who want to roast meat with a crispy exterior.
---
This type of toaster oven uses infrared technology (infrared light) to cook food items quickly and evenly.
In addition to their energy efficiency, these toaster ovens excel at preparing fast meals.
---
This type of toaster oven is a combination of an air fryer and a toaster oven.
It combines the heating power and cooking functions of both appliances, so you can use it to toast, bake, broil, roast, and air fry without needing two separate appliances.
---
This type of toaster oven combines the functions of a toaster oven and a microwave in one appliance, saving counter space.
---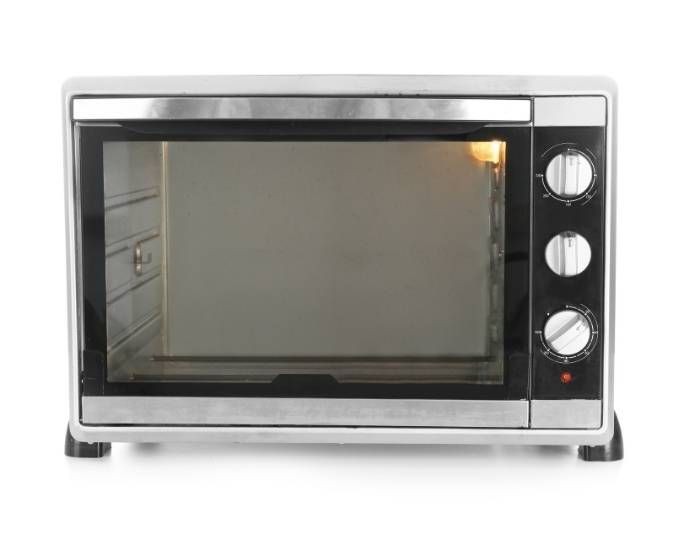 Toaster Ovens: Pros & Cons
Here are some of the advantages and disadvantages of a toaster oven:
Pros:
Saves energy compared to a regular oven
Heats up quickly
Cooks food quickly and evenly
Easy to clean
Takes up less space
Cons:
Smaller cooking capacity compared to a regular oven
Limited cooking options
Not suitable for large families
---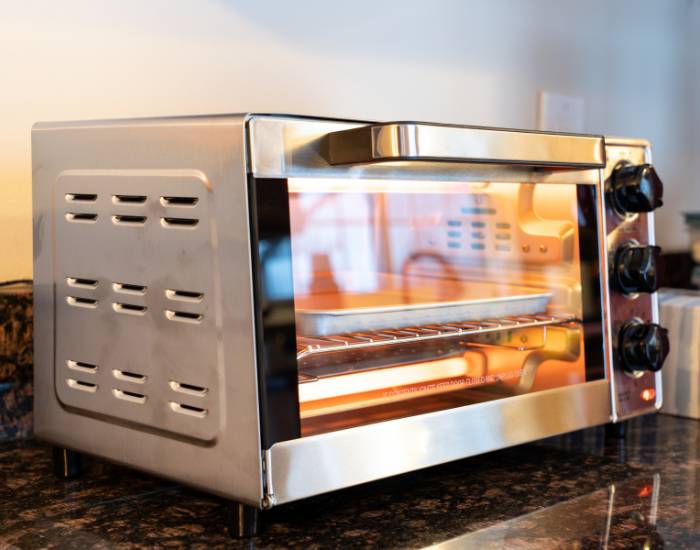 Tips & Tricks
Preheat your toaster oven before using it.
Use foil to cover food items if they start browning too quickly.
When cooking different types of food, use separate trays so that flavors don't mix.
Place a baking sheet on top of the tray to ensure even cooking and increase browning.
Be sure to clean the oven's interior after every use.
---
In conclusion, toaster ovens are a great addition to any kitchen. With their convenience, flexibility and energy saving capabilities, they make it easy and efficient to cook most kinds of dishes for yourself or your family.
When shopping for a toaster oven, consider the different types available and what features are important to you.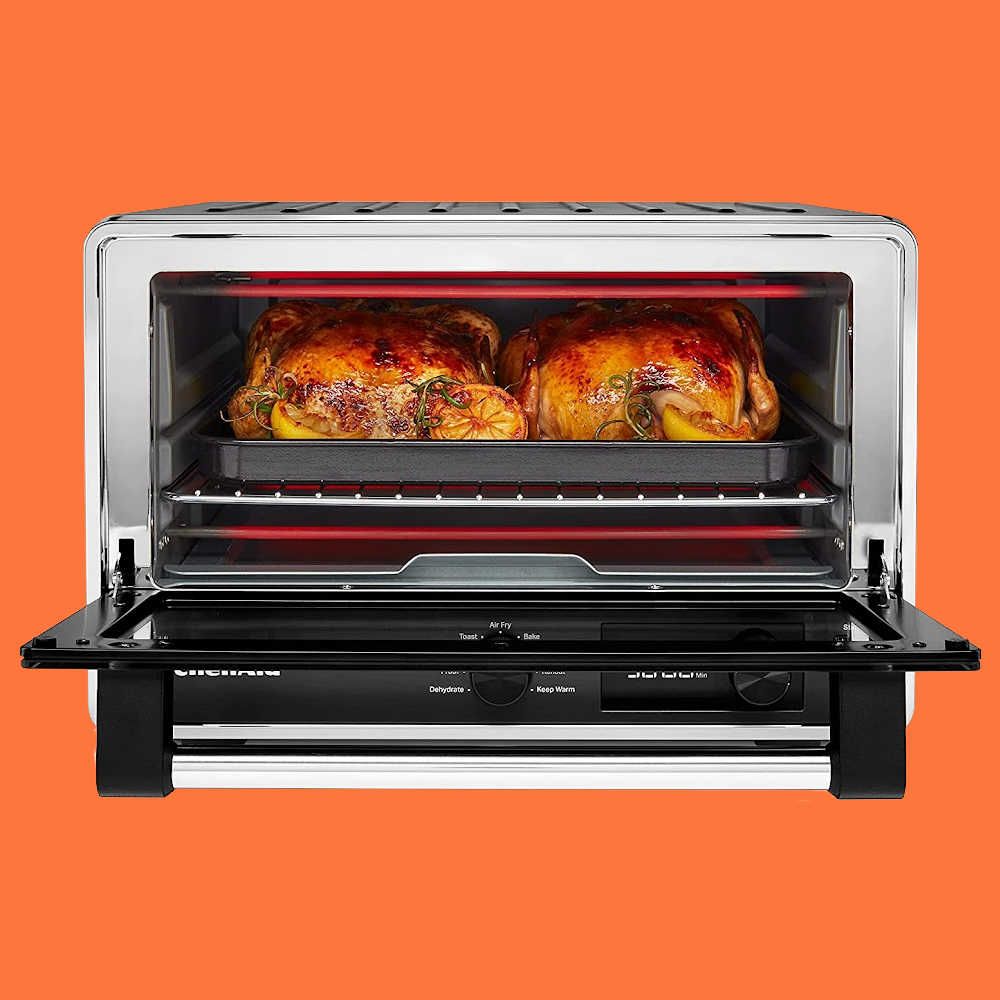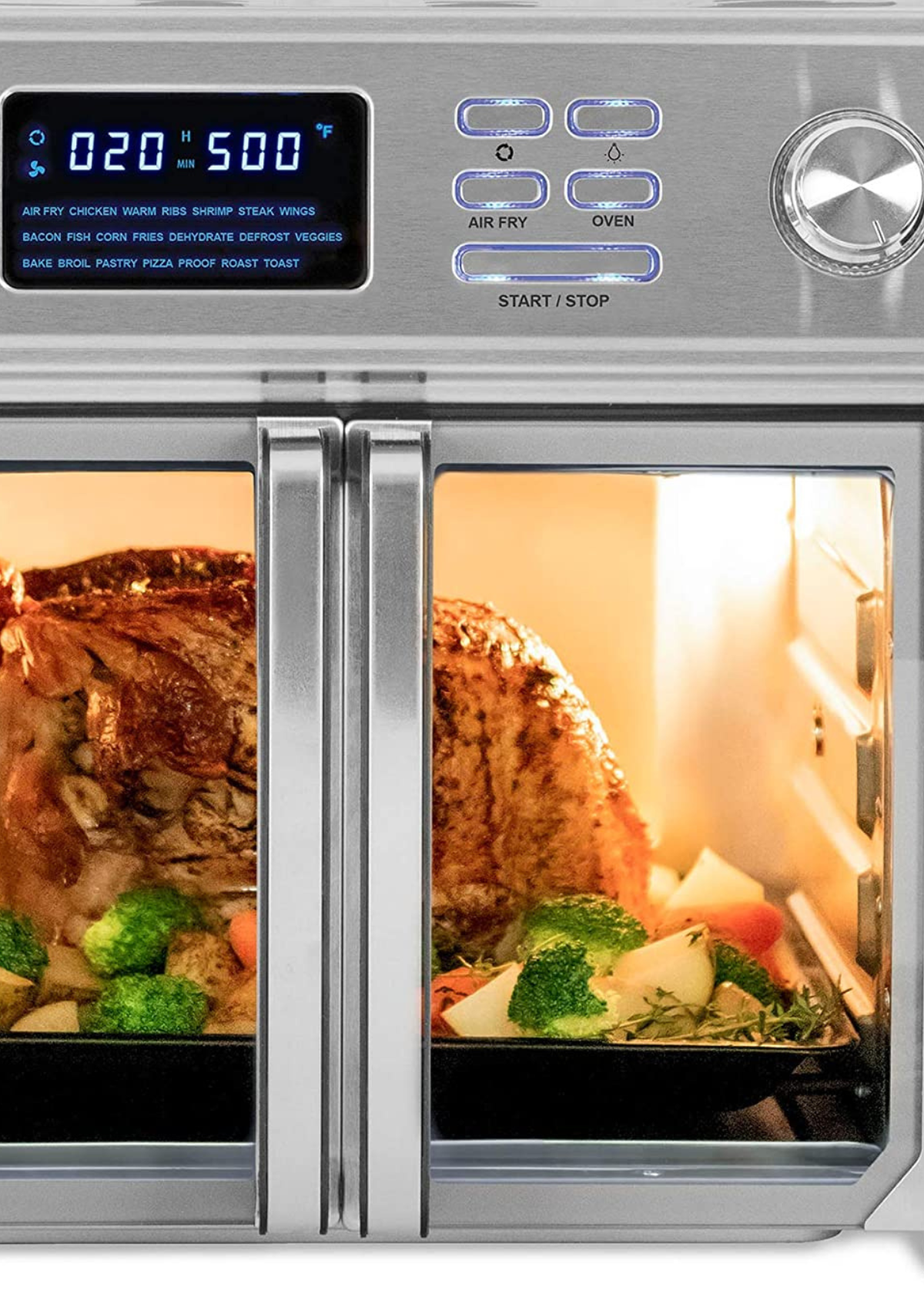 Whether you opt for a combo, convection, rotisserie, infrared, or traditional toaster oven, you'll be able to cook or bake delicious meals quickly and efficiently.
Happy cooking!
Catchy Finds
---