We've all heard of lattes, cappuccinos, and iced coffees, but have you ever tried a dirty coffee? No, we're not talking about a cup of coffee that's been sitting on your desk for days (yuck), but rather a delicious and unique coffee drink that coffee lovers must try.
In this blog, we'll be diving into what dirty coffee is, how to make one at home, and why you should add it to your coffee repertoire.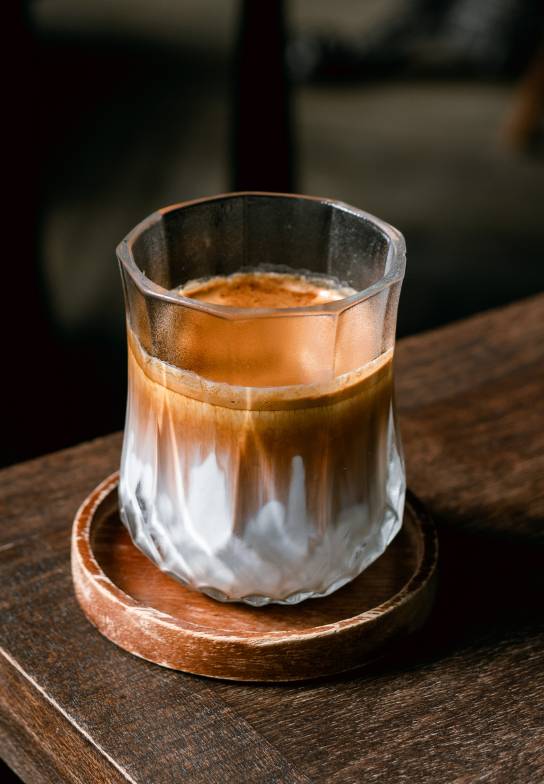 What Is A Dirty Coffee?
The origins of dirty coffee date back to the 1940s when people used to blend coffee with chicory root to make it last longer. This concoction was sometimes referred to as "dirty coffee."
Over the years, the recipe evolved, and people started experimenting with different types of coffee to create the perfect blend of flavors. It has become a very popular drink in Tokyo, Japan and other parts of Asia.
Dirty coffee is essentially coffee with a twist. It's coffee that is infused with another beverage or ingredient, preferably something that compliments the rich flavor of coffee: espresso.
You'll get more caffeine to keep you alert and focused throughout the day. Plus, it's a great way to switch things up and add a little variety to your coffee routine.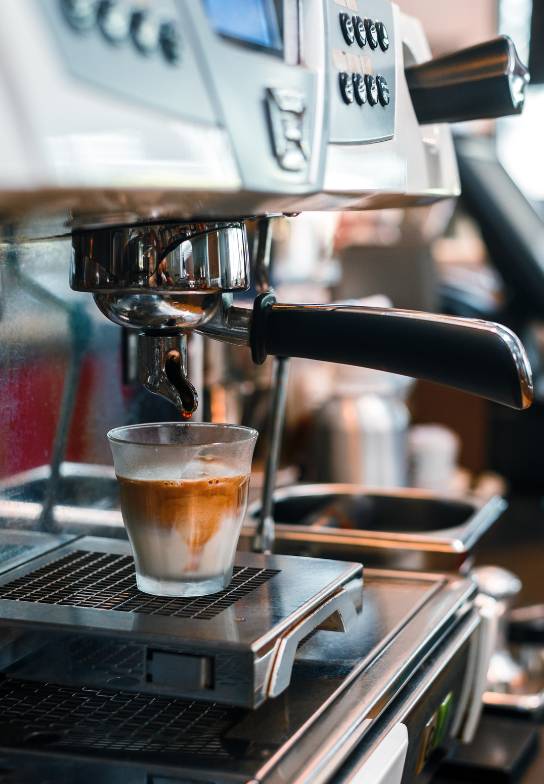 How To Make A Dirty Coffee
Ingredients
1 shot of espresso
100 ml frothed milk (oat or almond milk)
Honey/ caramel sauce/ syrup (optional)
Instructions
Making a dirty coffee at home is super easy and requires minimal effort.
Start by putting the milk into the fridge for about 30 minutes to cool the milk before serving.
Brew a shot of espresso using an espresso machine or an Aeropress.
Next, froth some milk (we recommend using oat or almond milk for a creamier texture).
Pour the milk into a transparent coffee glass.
Hold a spoon over the glass and carefully pour your freshly brewed espresso on top of it.
Let it gently spill over the spoon to form a layer of crema on top.
Finish it off with some honey, caramel, or syrup (optional).
Don't mix the layers until you drink. Voila – you have yourself a dirty coffee.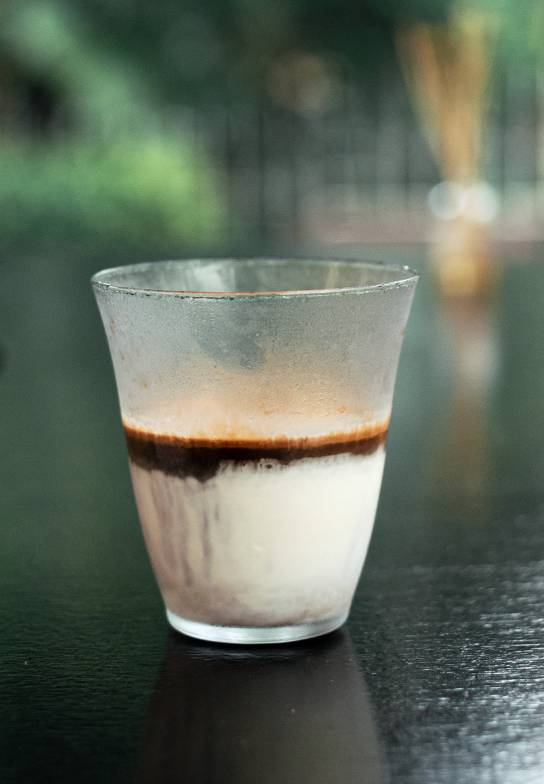 Dirty Coffee Variations
The recipe can change depending on the type of coffee and flavor you are using, but the basic idea is to mix the chosen beverage or ingredient with the coffee. Let's get creative with these variations:
1. Dirty Cream Coffee
For a creamier, luxurious version of the dirty coffee, use half-and-half or heavy cream instead of regular milk.
2. Dirty Chai Coffee
If you like the spicy taste of chai, then try adding a shot of espresso to your favorite chai tea blend.
3. Dirty Spicy Coffee
For a spicy kick, add a pinch of cinnamon and nutmeg or cardamom to your dirty coffee.
4. Dirty Fruit Coffee
For a fruity flavor, add a shot of sweet fruit juice such as pineapple, orange raspberry, or pomegranate juice, and mix it with the coffee.
5. Dirty Chocolate Coffee
One popular recipe for dirty coffee includes adding two tablespoons of unsweetened cocoa powder, a tablespoon of honey, and a hint of vanilla extract to a brewed of black coffee.
6. Dirty Bourbon Coffee
Add a shot of bourbon and a splash of maple syrup to your favorite coffee, perfect for chilly evenings.
7. Dirty Bailey's Coffee
You can take your pick from alcoholic beverages such as Bailey's Irish Cream, Amaretto, or Kahlua and add a shot to your coffee.
8. Dirty Vegan Coffee
If you're into veganism, try adding almond or soy milk to your coffee instead of regular milk to make it creamy and sweet. You could even add a scoop of vegan vanilla ice cream for a more decadent taste.
9. Dirty Black Tea Coffee
Start by making a cup of strong coffee using your preferred method. Then, brew a cup of black tea separately. Once both of these are ready, mix them in a mug or small pitcher. If you want to add sweetness, feel free to add a splash of milk or sugar to your liking.
10. Starbucks Undertow
The Starbucks undertow is another dirty coffee variation. It consists of a shot of espresso, a splash of cold brew, and little amount of cold milk, and Starbucks syrup. It's carefully drizzled on top of the espresso and cold brew, forming a nice "undertow" effect.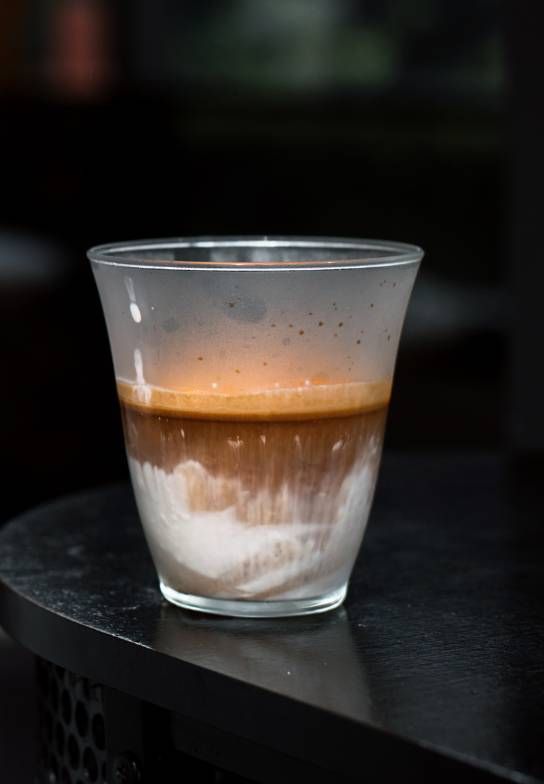 Tips & Tricks
For a sweeter option, top with whipped cream and a few drops of flavored extract such as almond, vanilla or hazelnut for an extra layer of flavor.
To make it extra special, sprinkle some cocoa powder, add crushed nuts on top for a crunchy texture.
If you're looking for more of an iced coffee, brew a double-strength coffee and let it cool before adding the other ingredients.
For a more unique flavor, experiment with different types of tea and coffee blends. Playing with the traditional flavors of coffee by infusing it with other ingredients is a fun and creative way to enjoy this staple beverage.
A dirty coffee is a must-try for any coffee lover. It's a simple yet delicious recipe that's easy to make at home and adds an extra kick to your morning caffeine fix.
Need a quality espresso machine? Check out our top picks of best espresso machines under 200 USD and get yours!
Get dirty and see how you can add your twist to it. Happy brewing!
Catchy Finds