This tangy, tropical fruit is packed with juicy sweetness and vitamins, making it the perfect ingredient for all kinds of recipes — from smoothies to puddings.
Here are 3 fun and flavorful passion fruit recipes and many more ideas that kickstart your taste buds and transport you to a tropical paradise.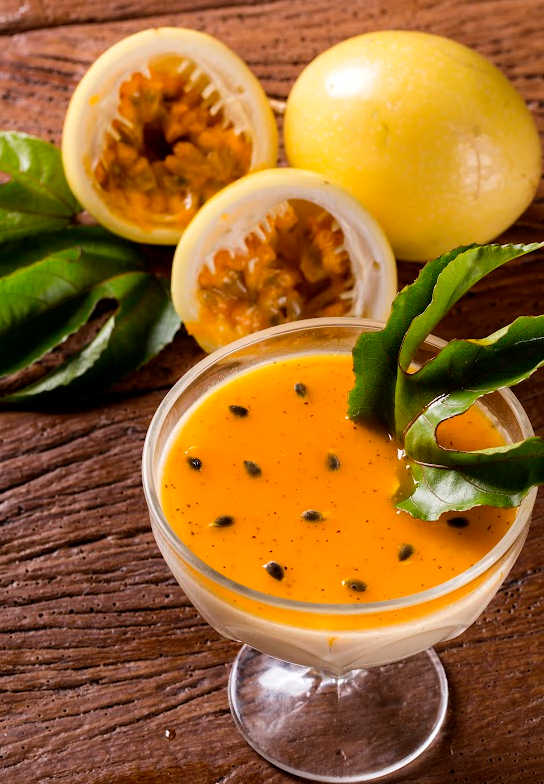 Passion Fruit Recipes
1. Passion Fruit Smoothie
This easy-to-make smoothie is great for any time of day. It's healthy, and refreshing and makes a great snack or breakfast option.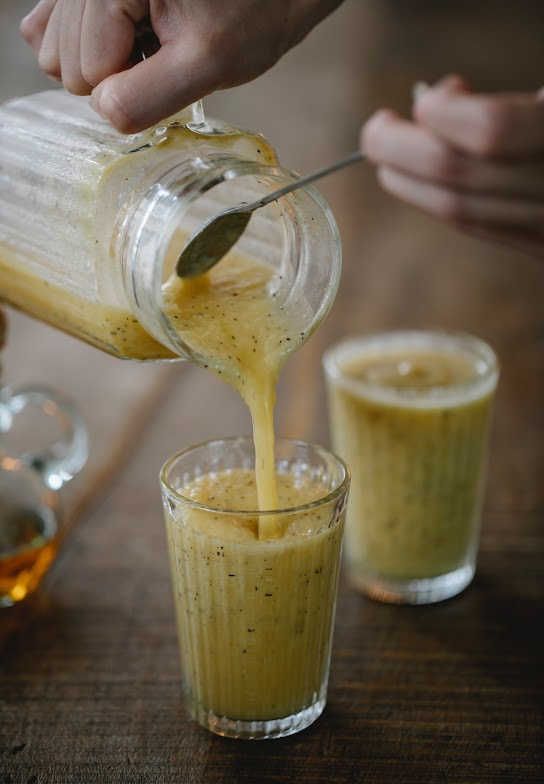 1/2 cup of passion fruit juice
1/2 cup of mango chunks
1 banana
1/4 cup of passion fruit pulp
1/2 cup of coconut milk (or 1/2 cup of yogurt)
1 tablespoon of honey
Instructions
Blend everything until creamy and smooth.
You can also add in a scoop of protein powder for an extra energy boost.
Serve in a tall glass and enjoy your morning oasis.
2. Passion Fruit Mousse Pudding
For those who like their snacks sweet-but-tangy, try this easy passion fruit pudding recipe.
2 tablespoons of cornstarch
1 cup of coconut milk
½ cup of whole milk
1/2 cup of passion fruit puree
¼ teaspoon of vanilla extract
¼ teaspoon of ground cinnamon
2 tablespoons of sugar
Instructions
In a medium saucepan over low heat, whisk together the cornstarch and 2 types of milk.
Add in the remaining ingredients: sugar, vanilla extract, and cinnamon.
Add the passion fruit puree (or more if desired) to the bowl while whisking continuously until fully incorporated.
Cook until it starts bubbling; stir continuously for about 10 minutes or until it starts bubbling and it has thickened.
Transfer the pudding into individual 4-6 separate containers (depending on the size) for serving. Let cool in the refrigerator for at least 3 hours.
Top with freshly spooned passion fruit and enjoy!
3. Passion Fruit Chia Pudding
This vegan-friendly dessert is perfect for those summer afternoons when you want something light but sweet!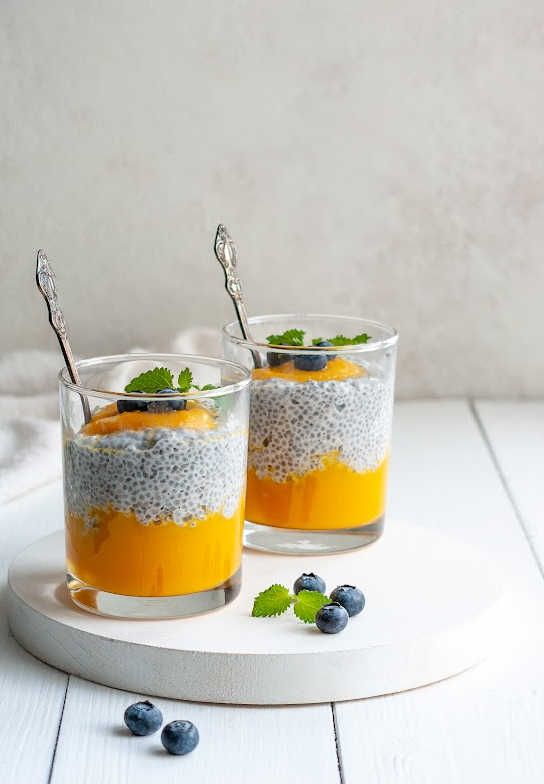 3/4 cup chia seeds
2 cups almond milk (or other nut milk or coconut milk)
1 teaspoon vanilla extract
2 tablespoons maple syrup (or agave nectar)
Fresh passion fruit pulp & fresh blueberries (for garnish)
Instructions
Start by combining the almond milk, vanilla extract, and maple syrup in a blender or a bowl.
Slowly add in the chia seeds blending until combined.
Pour into serving individual cups or containers.
Top with half a scoop of passion fruit per cup (for garnish and extra flavor).
Refrigerate overnight or at least 3 hours before serving. Enjoy!
Other Recipes From Passion Fruits
You can make many other dishes and drinks using passion fruits. Here are some ideas for you: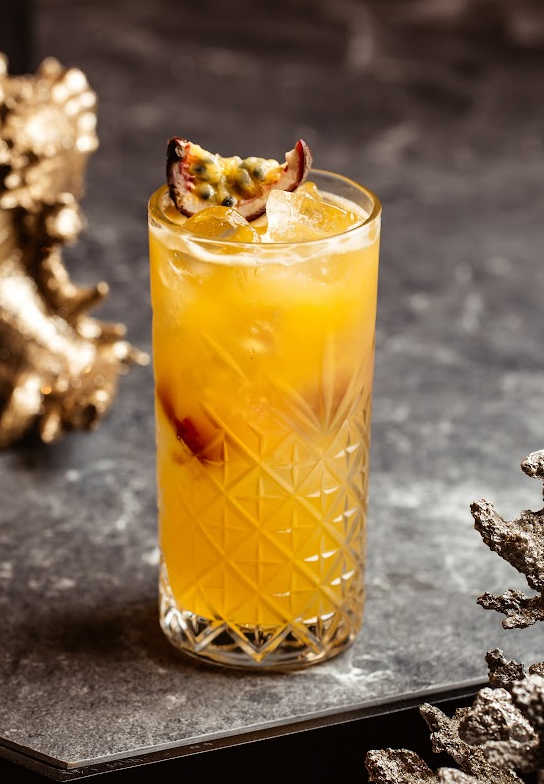 Passion fruit juice: This is a delicious and refreshing drink that's great for any occasion. Simply blend passion fruit pulp with water, sugar, and lemon juice until smooth and serve over ice.
Passion fruit-infused cocktails: If you're feeling adventurous, try making passion fruit-infused cocktails. Combine passion fruit juice with your favorite liquor, such as vodka, or rum, or tequila, and a splash of lime juice.
Passion fruit ice cream: Blend passion fruit pulp with heavy cream, kiwi, milk, sugar, and vanilla extract until smooth. Pour the mixture into the popsicles mops. Freeze overnight and enjoy!
Passion fruit cheesecake: Make a passion fruit cheesecake by combining passion fruit pulp with cream cheese, eggs, sugar, and butter. Bake at 350 degrees F until golden brown.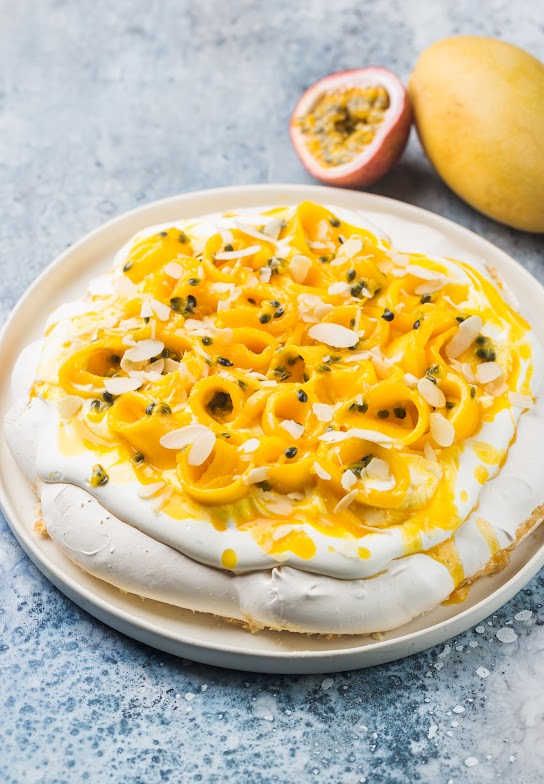 Passion fruit mousse cake: For a light and airy dessert, try making passion fruit mousse cake. Whip passion fruit pulp with cream cheese, sugar, eggs, and butter until creamy. Layer the mixture in a baking pan and bake at 350 degrees F for 25-30 minutes.
Passion fruit curd tart: If you're feeling fancy, try making passion fruit curd tart. Combine passion fruit pulp with butter, sugar, eggs, and lemon juice until smooth. Pour the mixture into a pre-baked pastry shell and bake at 375 degrees F for 20-25 minutes. Serve chilled!
Passion fruit meringue cake: Combine passion fruit pulp with butter, sugar, cornstarch, and egg yolks until creamy. Pour the mixture into a pre-baked pastry shell. Top with a lightly sweetened whipped cream meringue topping and bake at 350 degrees F for 30-40 minutes.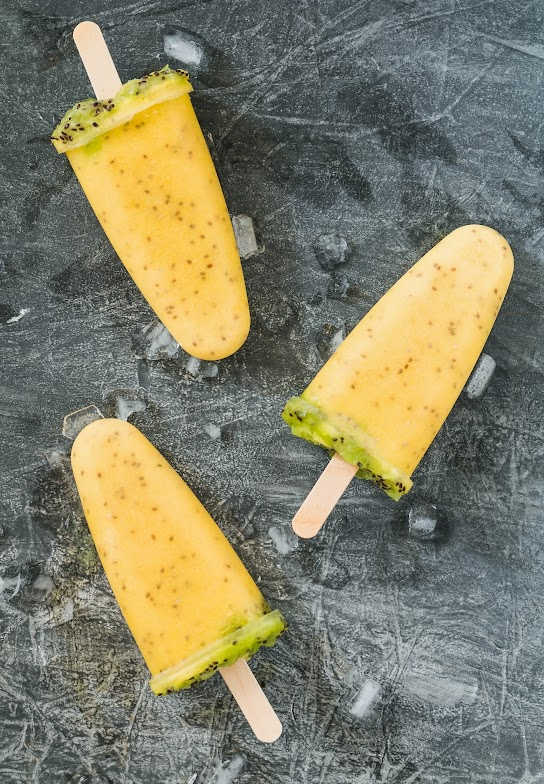 Tips & Tricks
For a richer smoothie, add Greek yogurt and/or almond butter.
Add chopped almonds or walnuts for an extra crunch.
Add more tropical fruits such as mango, pineapple, or passion fruit to your smoothie and on top of the puddings for an extra boost of flavor.
Need a best blender under 100 USD to make passion fruit puree for these drinks and cakes? Check the below blog to pick your favorite gadget!
Get cooking with passion! Enjoy!
Catchy Finds