Searching for something special to make for your next dinner party? Check out this delicious recipe for the cool and creamy blueberry mousse pudding.
This light, creamy dessert is sure to please and adds a splash of color to your table. Let's get started!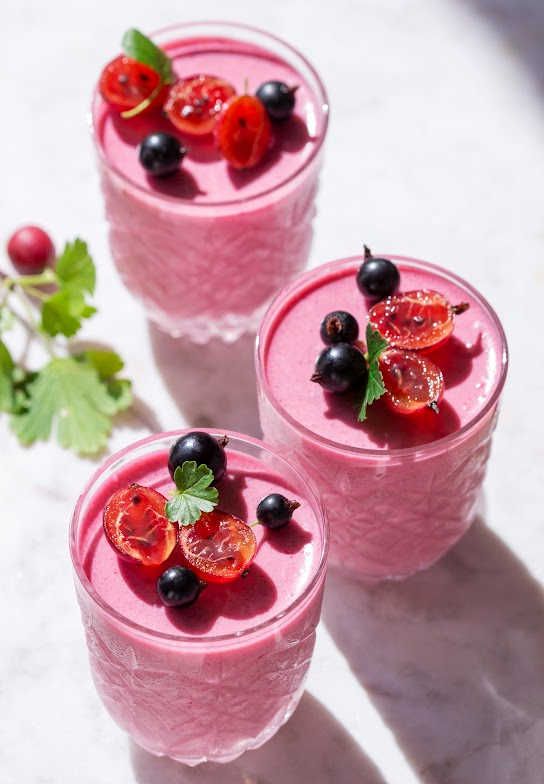 What Is Blueberry Mousse?
Blueberry mousse is a light and airy dessert made with blueberries and cream. It packs a punch in the flavor department without being overly heavy or sweet.
You can customize it by adding other fruits, such as raspberries, strawberries, or cherries. The lemon zest gives it an extra layer of flavor that brings out the sweetness of the blueberries.
Plus, it's easy to make – just mix the ingredients, chill in the fridge, and voila! You have a beautiful dessert that everyone will love.
It's also great for those who don't like traditional cakes or pies since it doesn't contain any dairy or eggs making it vegan-friendly as well!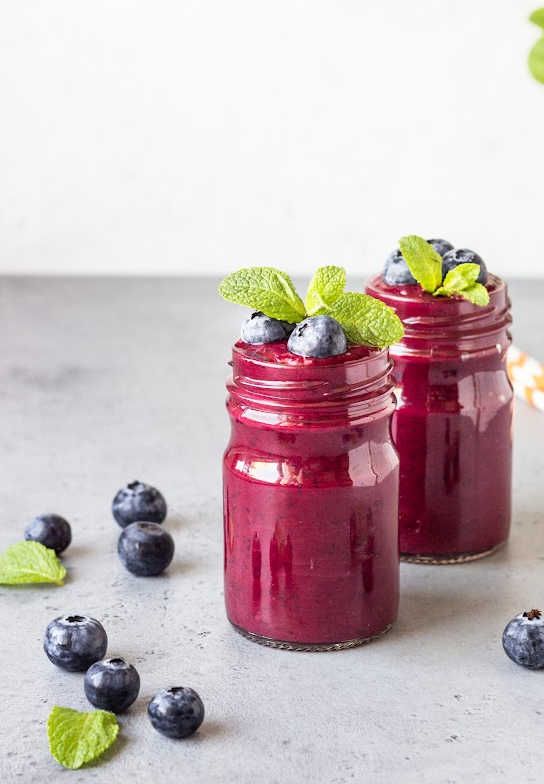 Blueberry Mousse Pudding Recipe
Ingredients
1 cup of heavy cream
3 cups of fresh blueberries
1/3 cup of sugar
2 tablespoons of lemon juice
1 teaspoon of vanilla extract
1 tablespoons of cornstarch
2 tablespoons of cold water
2 tablespoons of icing sugar
Optional toppings include fresh blueberries or lemon zest for extra flavor.
Instructions
In a food processor or a blender, mix and blend the blueberries, sugar, lemon juice, until combined.
Cook the puree at low heat until it thickens. Let it cool down.
In a small bowl, whisk together the cornstarch and cold water until no lumps are remaining.
In another bowl, use the electric mixer to whip the heavy cream with ice sugar and vanilla extract until stiff peaks form.
Now combine the whipped cream with the cooled berry mixture and then gently fold in the cornstarch mixture until fully incorporated.
Pour into serving dishes and chill in the refrigerator for at least 3 hours before serving.
Garnish with blueberries and mint toppings if desired. Enjoy!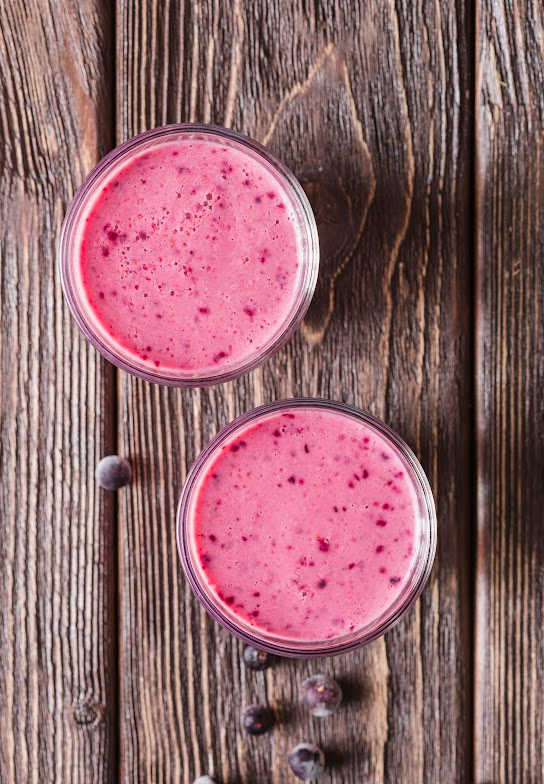 Other Variations
The beauty of this recipe is that you can customize it according to your tastes. It's easy to switch up the flavors by using a different type of berry, such as raspberry or strawberry.
You can also replace the lemon juice with orange juice if you prefer a citrusy twist. Other optional additions include white chocolate chips, dark chocolate chips, or chopped walnuts for a crunchy texture.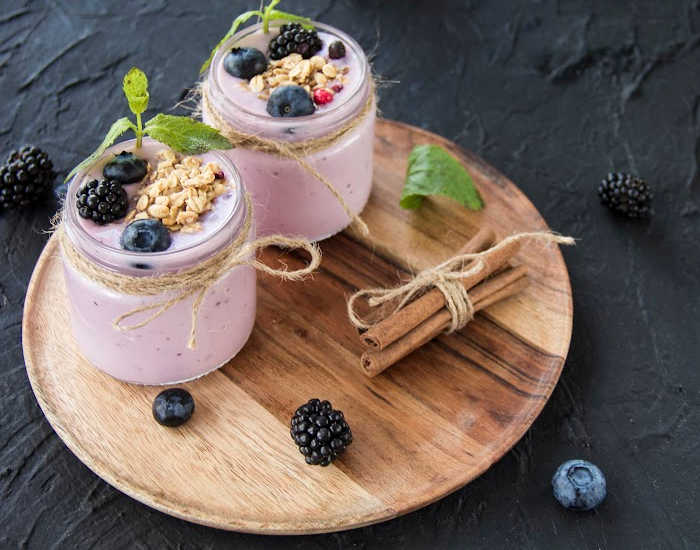 Blueberry Mousse FAQs
What are the health benefits of blueberries?
Blueberries are loaded with antioxidants, vitamins, and minerals that help promote good health. They can help strengthen the immune system, improve digestion, reduce inflammation, and even prevent some forms of cancer.
Blueberries are also low in calories, making them a great choice for those watching their waistlines. Plus, they taste delicious!
Do you need milk for the pudding mix?
No, you don't have to use milk when making pudding mix. You can also use water or other liquid alternatives such as almond milk or coconut milk.
What can I substitute for heavy cream in the pudding?
If you don't have heavy cream on hand, you can substitute it with a combination of equal parts evaporated milk and unsalted melted butter or margarine. You can also use full-fat coconut milk as a vegan alternative.
Why is my pudding not set with almond milk?
Almond milk is lower in fat than cow's milk, so it may not have enough fat to thicken the pudding properly. Try using full-fat coconut milk or a combination of evaporated milk and butter instead.
If using almond milk, be sure to use extra cornstarch and simmer the mixture over low heat until thickened.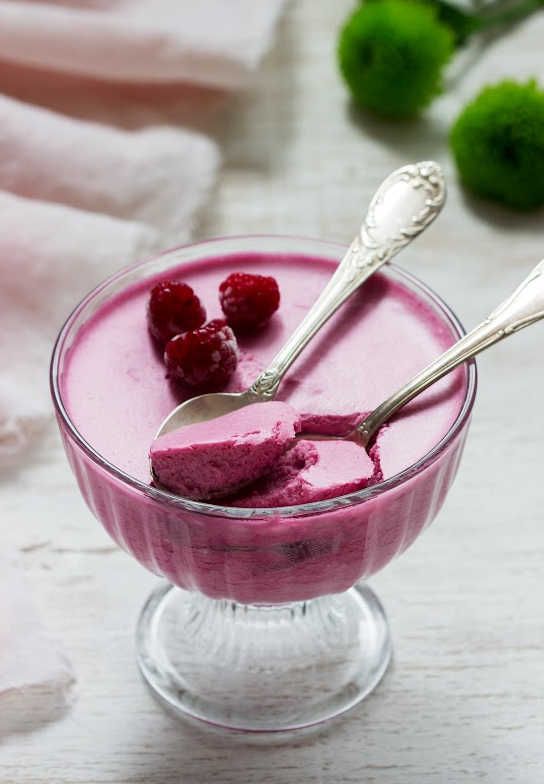 Tips & Tricks
This blueberry mousse pudding is a great make-ahead dessert – just prepare it the night before and you won't have to worry about it on the day of your dinner party.
You can also use frozen blueberries if fresh ones aren't available, but make sure to thaw them out first.
This dish is also great served with a dollop of coconut whipped cream for extra flavor, texture, and a touch of sweetness.
Need a food processor? Check out our top picks of best food processors for dough. Or if you need a blender, we've got you covered! Check out our favorite immersion blenders below.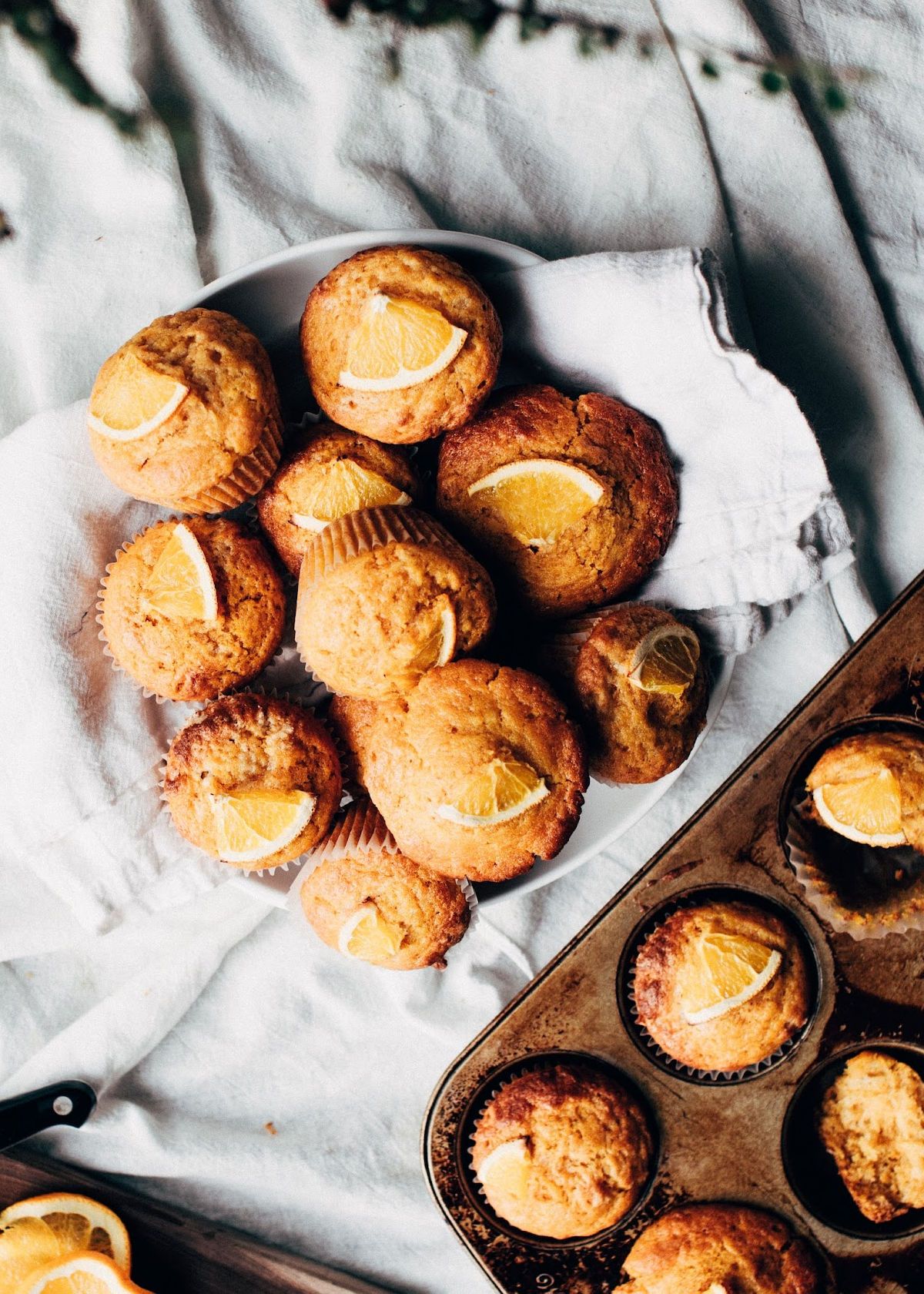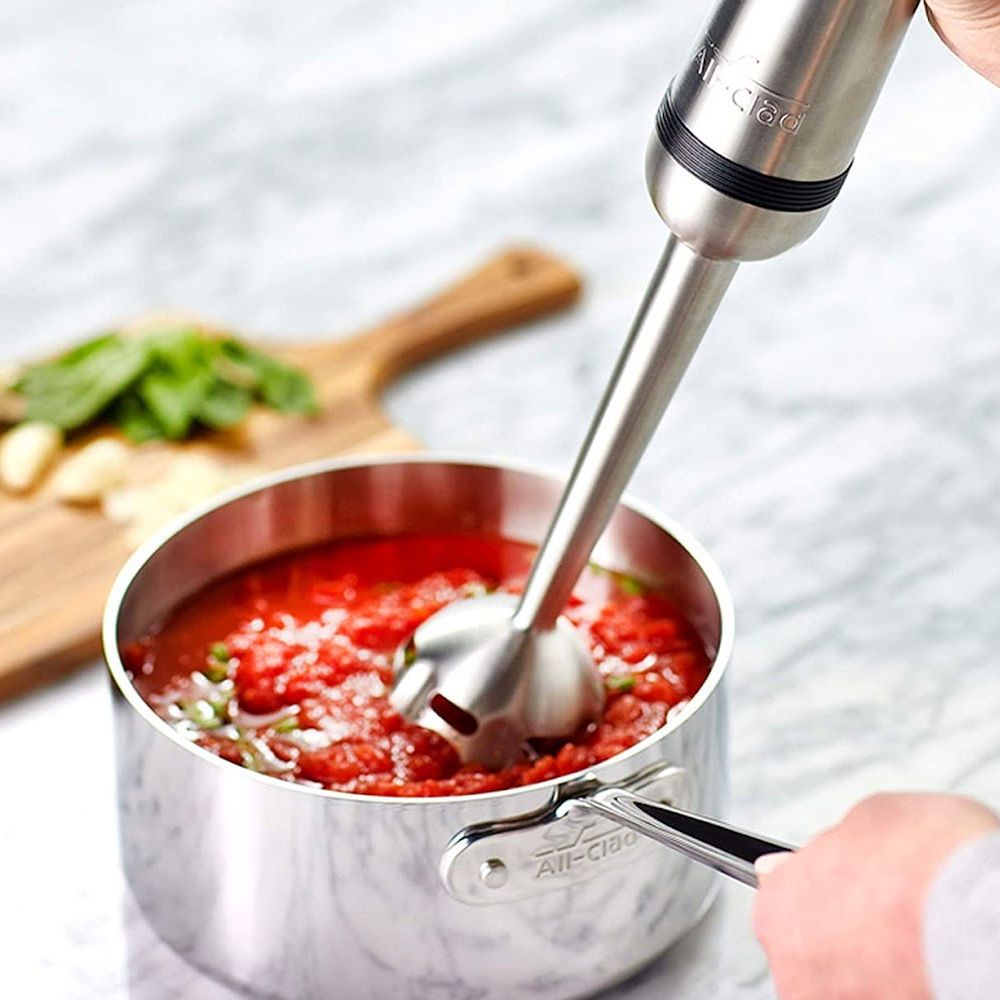 With its bright colors and subtle sweetness, this dessert will be sure to wow your guests at any event or dinner party. Give this tasty treat a try today! Enjoy!
Catchy Finds