Mango smoothies are the perfect way to get your mango fix! Rich in flavor and packed with vitamins and minerals, mango smoothies are a delicious and nutritious way to start your day.
Whether you're a breakfast smoothie enthusiast or prefer to indulge in a fruity treat after dinner, a mango smoothie is a perfect way to satisfy your sweet tooth.
Let's take a look at some of the tasty mango smoothie recipes you can make at home.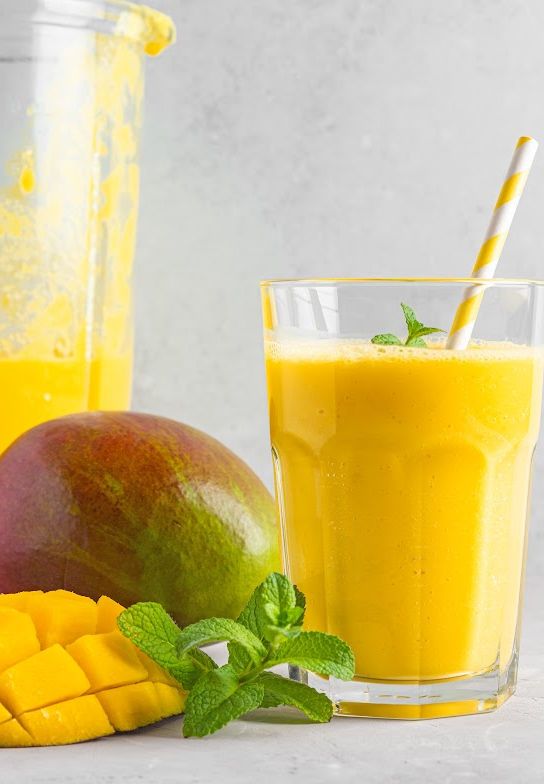 Mango Smoothies
Benefits Of Mango Smoothie
Not only are mango smoothies delicious, but they can also provide several health benefits.
Mango smoothies contain essential vitamins and minerals that can help to boost your immune system, improve skin and hair health, lower blood pressure, and even reduce nausea.
Additionally, mangoes are packed with antioxidants which can help reduce inflammation.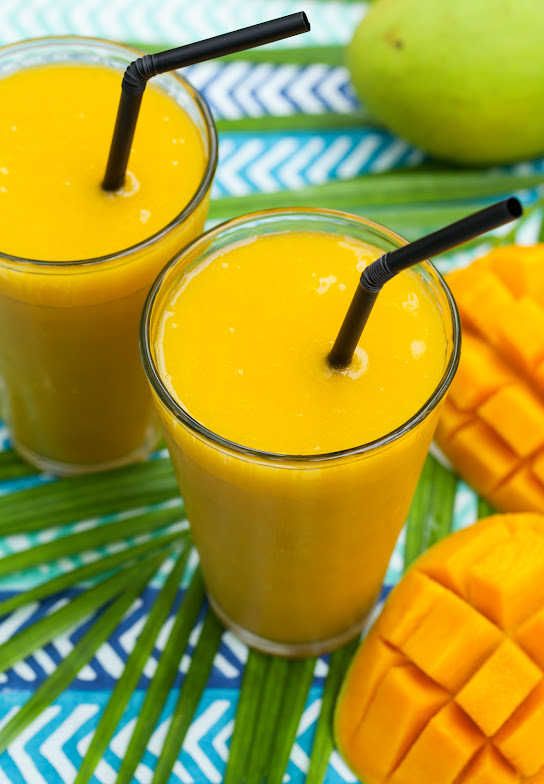 What fruit blends well with mango?
Mango blends well with a variety of fruits, such as pineapple, banana, blueberry, strawberry, dragon fruit, peach, melon, and more.
So get creative and try out some of these mango smoothie recipes to find your favorite flavor combination.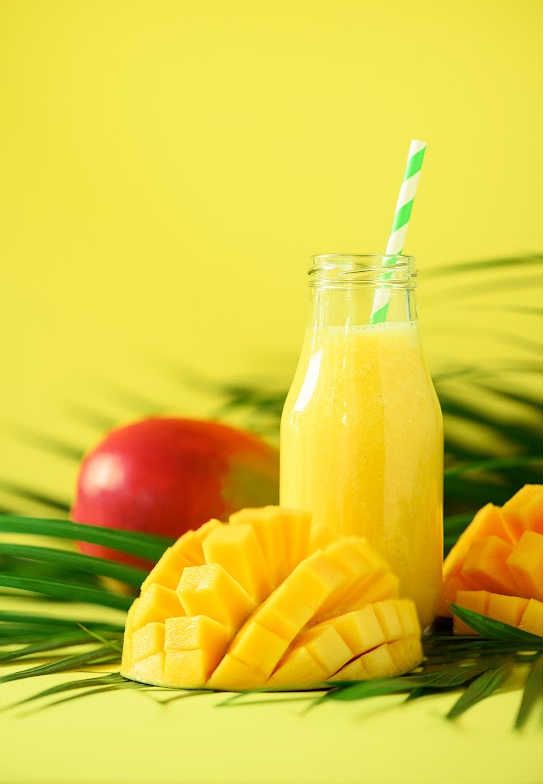 Mango Smoothie Recipes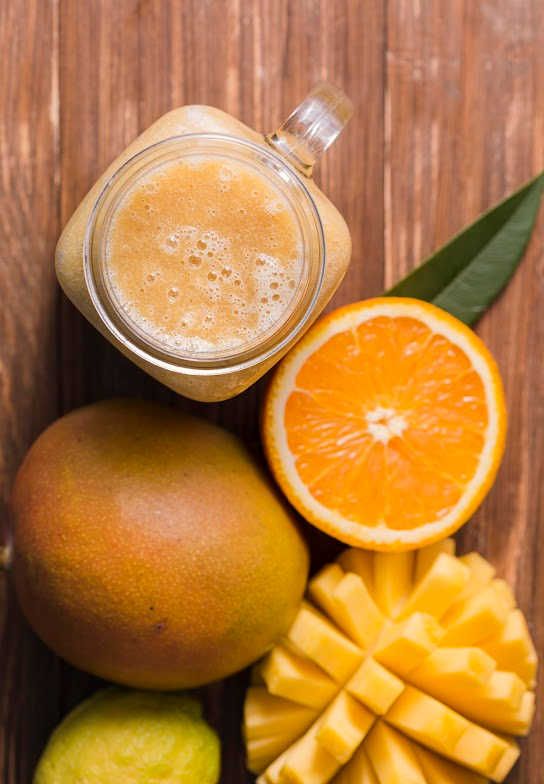 For a tropical flavor explosion, try this creamy peach and mango smoothie. All you need is frozen/ or fresh peaches, mangoes, banana slices, and almond milk blended until creamy and delicious. Add honey or agave syrup if you want extra sweetness.
If you love mango smoothies but want to switch it up a bit, this melon mango smoothie is the perfect way to do so. All you need is frozen mango chunks, cantaloupe melon cubes, mandarin, and coconut water blended until creamy and delicious. Add a spoonful of honey or agave syrup for extra sweetness.
For a deliciously sweet mango smoothie, mix mangoes with fresh or frozen strawberries, banana slices, and plant-based milk. Add some chia seeds or hemp hearts to give your mango smoothies an extra boost of protein and nutrition. Blend all the ingredients until thick and creamy.
For a tropical mango smoothie, combine frozen mango chunks with fresh or frozen pineapple, banana slices, orange juice, and coconut water. This energizing combination of flavors will have you feeling ready to take on the day.
Nothing beats the classic mango banana smoothie! Blend frozen mango chunks with ripe bananas, almond milk, and chia seeds for a delicious and wholesome treat.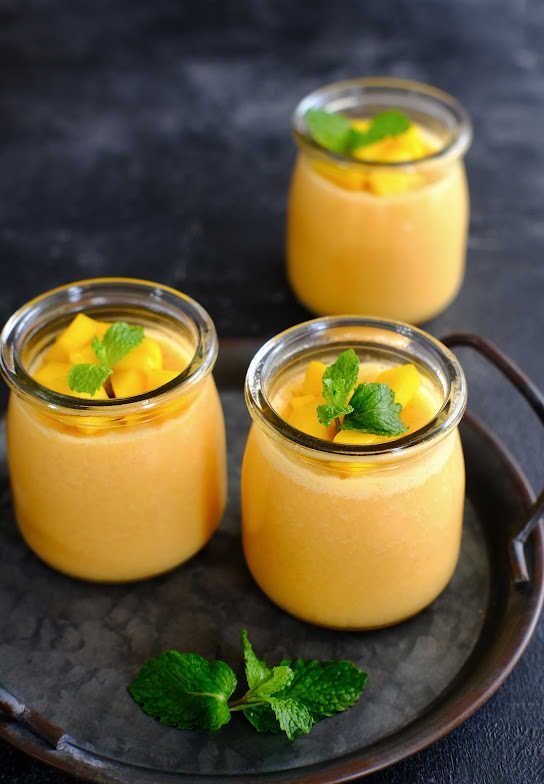 Tips & Tricks
For an extra creamy mango smoothie, add a scoop of protein powder or Greek yogurt.
If you like your mango smoothies extra sweet, add a spoonful of honey or agave syrup.
For an added dose of nutrition, consider adding some superfoods like spirulina, chlorella, maca powder, or leafy greens.
If you want to make your mango smoothie extra special, top it with shredded coconut, chia seeds, or granola.
If your mango smoothie is too thick, add some liquid of your choice (coconut water, almond milk, orange juice) to thin it out.
You can make mango puddings as desserts or mango popsicles to give your mango smoothie a refreshingly cool texture.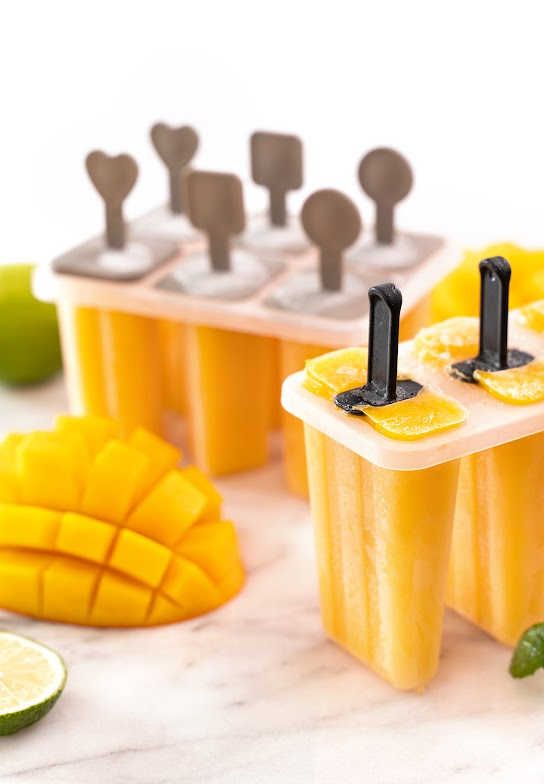 Need a blender for making your smoothies? Check out our blender reviews of the best blenders for smoothies on the market.
Whether you're looking for a fruity breakfast, mid-day pick-me-up, or post-dinner treat, mango smoothies are a great option.
Try out some of these recipes today. You'll be sure to enjoy the sweet, creamy taste of mango goodness in every sip!
Catchy Finds