You've probably had some days when it's just too hot for a traditional hot cup of coffee. Those days, only an iced coffee will do.
But what is iced coffee? Is it just cold coffee that was left out overnight? Is it the same as a frappuccino? How many types of iced coffee are there? And how do you make one at home?
Read on to learn all about iced coffee and get some great recipes for making your own.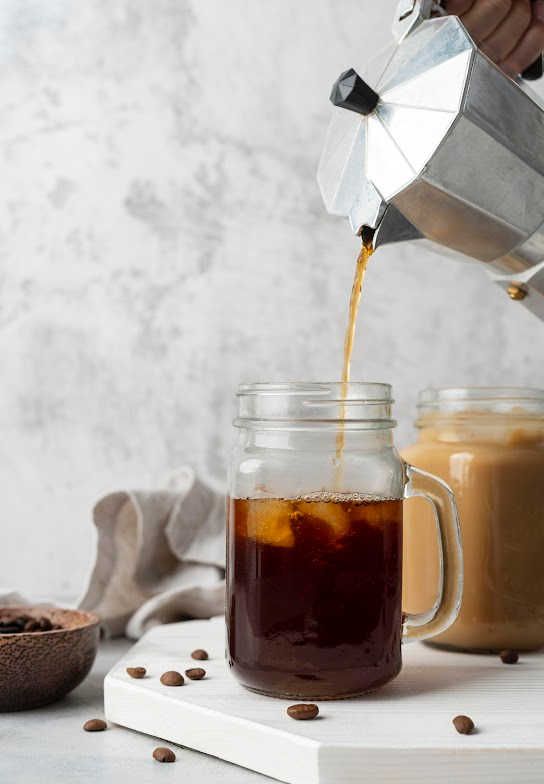 What Is Iced Coffee?
Iced coffee refers to any type of brewed coffee that is served over ice. This can be sweetened or unsweetened, caffeinated or decaffeinated, and served in almost any flavor combination you can imagine.
The most popular varieties are plain black, latte, or cappuccino-style with milk, and sweetened with simple syrup or other variations.
We'll cover 10 different types of iced coffee, so you can make the perfect cup every time.
What's So Special About Iced Coffee?
The beauty of an icy cold cup of joe is that it helps beat the summer heat while still giving you the caffeine boost you need to get through the day.
And if you make your own at home, you can customize it however you like! From adding spices and syrups to experimenting with different types of milk – there are practically endless possibilities for customizing your cold brew masterpiece.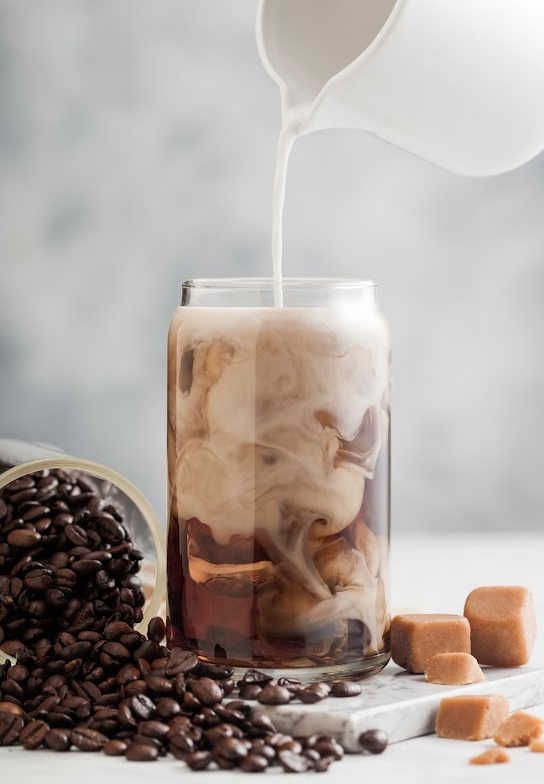 Different Types Of Iced Coffees
The simplest way to make an iced coffee is by simply brewing a pot of strong hot coffee and then pouring it into a glass filled with ice cubes. However, if you want something more creative than that – here are 10 delicious iced coffees to try out!
This recipe is for all you cappuccino-lovers out there who still want their fix even in the heat. It includes espresso, milk, sugar, and ice. Just blend it all and you've got yourself a delicious iced cappuccino.
Vietnamese iced coffee is a great way to enjoy the sweet-bitter flavors of strong Vietnamese-style beans. Just add condensed milk and ice to black filtered coffee, and you've got a classic Vietnamese iced coffee.
This one is for all the sweet tooths out there. Just combine your favorite coffee with chocolate syrup, and scoops of your favorite ice cream, and top it off with some whipped cream – you've got yourself an iced coffee float.
If you're looking for a tropical twist on your iced coffee, this recipe is for you. Just combine coconut milk with blended coconut, brewed coffee, ice, and some simple syrup. Add a sprinkle of toasted coconut flakes for a finishing touch.
This one is a classic. Brewed with cold water and allowed to settle overnight, or brewed with filter drip method, Japanese iced coffee has an intense flavor that can be further enhanced with a pinch of salt.
Caramel iced coffee is a great way to enjoy sweet, velvety caramel and coffee together. Just mix two tablespoons of caramel sauce with a cup of brewed coffee and pour over a glass of ice. Yum!
Chocolate and coffee lovers, this one is for you. Simply mix chocolate syrup, espresso, and cold milk over a glass of ice – and you've got a delicious mocha iced coffee.
Vanilla iced coffee is a great way to indulge your sweet tooth. Just add one teaspoon of vanilla extract to your favorite brewed coffee, mix it with some milk and ice – and you've got yourself a delicious vanilla iced coffee.
9. Spicy Chai Latte Iced Coffee
This one is an interesting twist on a classic chai latte. Just combine brewed coffee with your favorite chai tea, some cinnamon, and honey. Serve it over a glass of ice – and you've got yourself a delicious spicy chai latte iced coffee with some zing.
10. Cold Brew Apple Pie Iced Coffee
This one is a great way to enjoy an interesting twist on an apple-pie favorite. Just mix cold brewed concentrated coffee with apple cider, cinnamon, and nutmeg and serve it over ice. You've got yourself a tasty cold brew apple-pie iced coffee.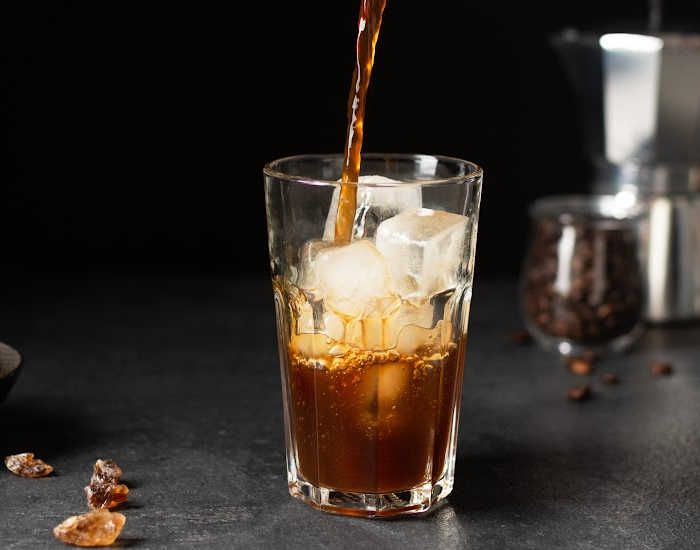 Tips & Tricks
Use freshly dark-roasted ground coffee beans for the best flavor.
If you find your coffee too strong, add some milk or cream to dilute it.
If you want a stronger kick, try adding a shot of espresso or two.
If you want to make your coffee sweeter, add some sugar or honey.
You can also use flavored syrups to add some healthier sweetness and flavor to your coffee.
Whether you prefer something creamy or fruity – there's no denying that an icy cold cup of joe can help beat the heat while still providing that perfect caffeine kick we all crave during those long summer days.
Need an espresso and coffee machine or a manual coffee maker such as a moka pot, an Aeropress, or a french press? Check out blog post with top product picks for you.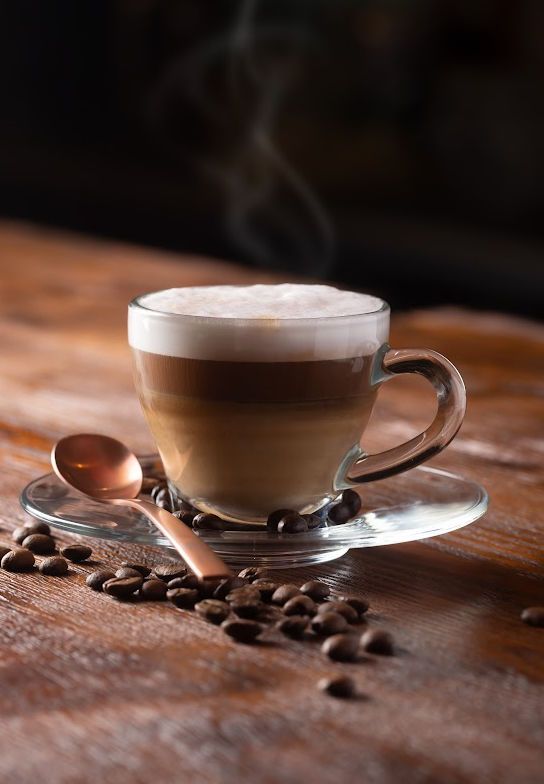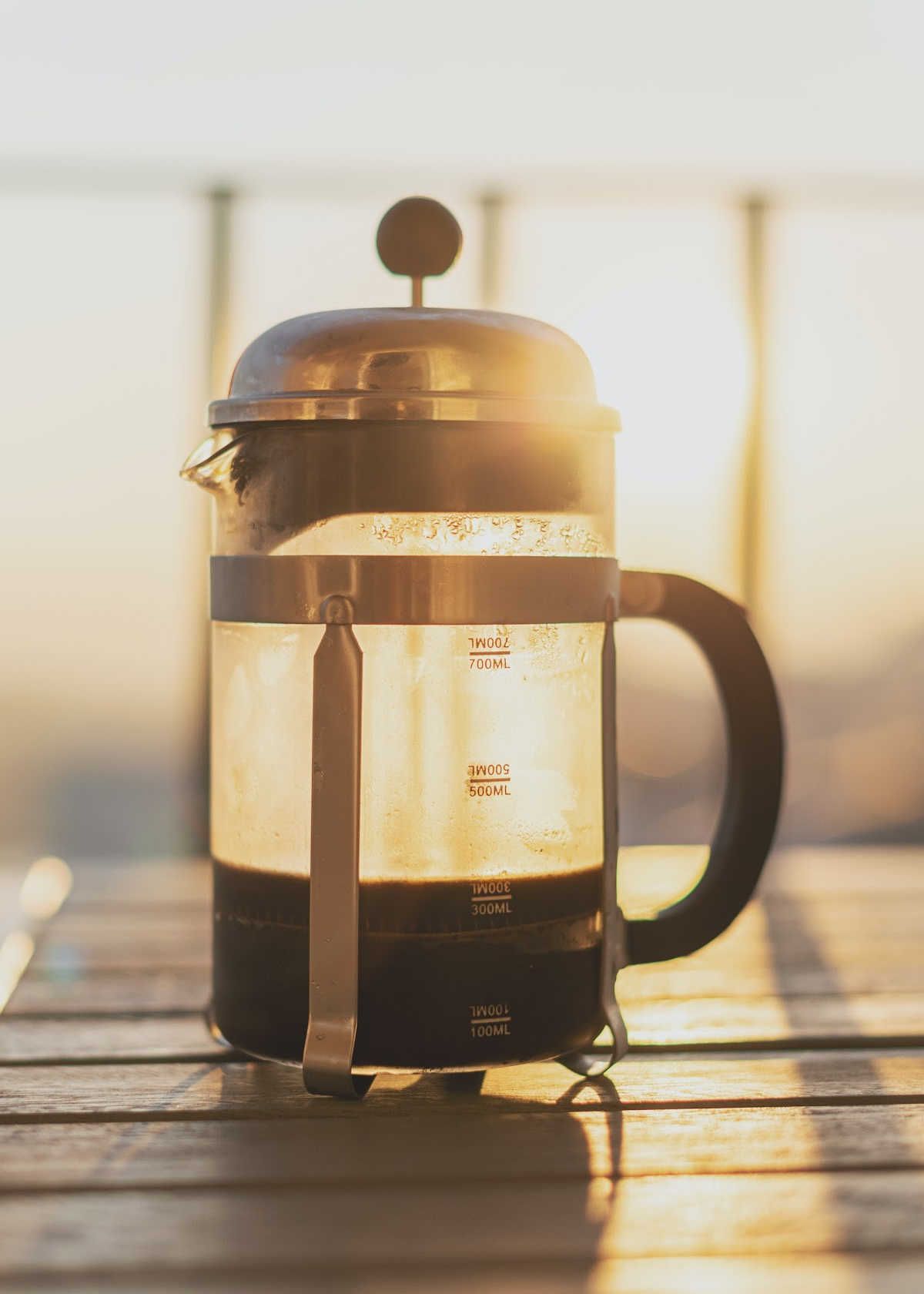 Give one (or all!) of these delicious recipes a try. With so many different options available – there's bound to be something for everyone! Happy sipping!
Catchy Finds