Beetroot can be a tantalizing addition to your next romantic dinner or just an everyday way to boost your health. From pickled beetroots starters to hearty stews and even invigorating juices, (and many more), these beetroot recipes will satisfy both your taste buds and your body.
So give beetroot a try and you may just find yourself feeling inspired to work on creative projects afterwards.
What Is Beetroot Good For?
Beetroot is packed with health benefits. It's a great source of fiber, antioxidants, magnesium, potassium, iron, and vitamins A and C. Beetroot is also low in fat, and high in nitrates which can help with blood pressure management.
Beetroot juice and powder can help improve your athletic performance as well as treat digestive issues. Here are three beetroot recipes to get you started, plus ten more ideas for cooking with this delicious and healthy vegetable!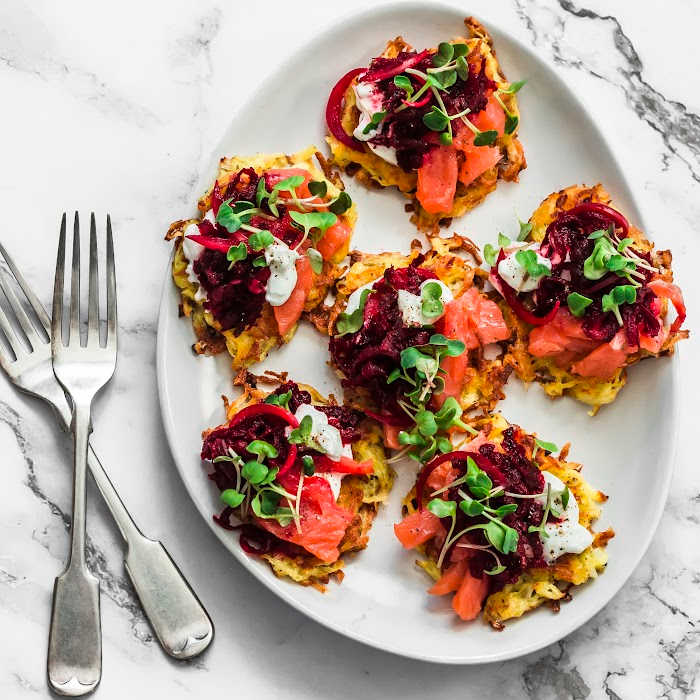 1. Beetroot & Salmon Tapas  
Ingredients
2 medium beetroots, peeled and grated
1/4 cup white wine vinegar
1 teaspoon sugar
2 tablespoons olive oil
2 large potatoes, grated
1 small onion, finely diced
2 cloves garlic, minced
Salt and pepper to taste
For the toppings: 150 g smoked salmon, 1/2 cup plain Greek yogurt and microgreens
Instructions
In a small bowl, combine the beetroot with the vinegar and sugar.
Set aside while you prepare the latkes.
In a large bowl, mix together the grated potatoes, onion and garlic.
Add salt and pepper to taste.
Heat the olive oil in a large skillet over medium heat.
Form small, round patties with the potato mixture and fry in batches until golden brown on both sides, about 3 minutes per side.
To serve, place the latkes on a plate and top each one with a spoonful of beetroot pickle, a slice of smoked salmon, a dollop of Greek yogurt and some microgreens. Serve immediately.
---
2. Beef And Beetroot Stew
Ingredients
1 lb. lean beef, cubed
3 medium beetroots, peeled and diced
2 small carrots, peeled, and grated or diced
2 medium potatoes, peeled and diced
1 cup diced onion
3 cloves garlic, minced
2 cups beef stock or broth
1 teaspoon dried rosemary
1 tablespoon Worcestershire sauce
2 tablespoons tomato paste
2 tablespoons olive oil
Salt and pepper to taste
Instructions
Heat the olive oil in a large pot over medium heat.
Add the beef cubes to the pot. Then season the beef with salt and pepper.
Cook the cubes mix until brown on all sides, about 8 minutes.
Add the onion and garlic and cook for another 2 minutes.
Pour in the beef stock or broth and stir in the beetroot cubes, potato cubes, and carrot cubes, rosemary and Worcestershire sauce.
Bring to a boil, then reduce the heat to low, cover and simmer for 30 minutes.
Uncover and stir in the tomato paste before simmering for an additional 10 minutes or until the beef is tender.
Serve hot with a side of crusty bread or cooked rice.
---
3. Beetroot Juice
Ingredients
1 beetroot
2 apples
1/2 tablespoons grated ginger
1/2 lemon
Instructions
Peel and dice the beetroot into small cubes and place in a juicer.
Core and quarter the apples before adding them to the juicer as well.
Squeeze in the juice from half a lemon, add ginger, and blend until smooth.
Pour the beetroot juice into a glass and enjoy!
Benefits Of Beetroot Juice
Beetroot juice is a powerful health elixir that's packed with vitamins, minerals and antioxidants. Studies have found beetroot juice to be rich in nitrates which help reduce blood pressure and improve athletic performance.
It also helps detoxify the body and reduce inflammation. If you're looking for an easy way to get your daily dose of beetroot, try juicing it with some fresh lemon juice and apples for a refreshing treat.
More Beetroot Recipe Ideas:
Chicken Terrine with Beetroot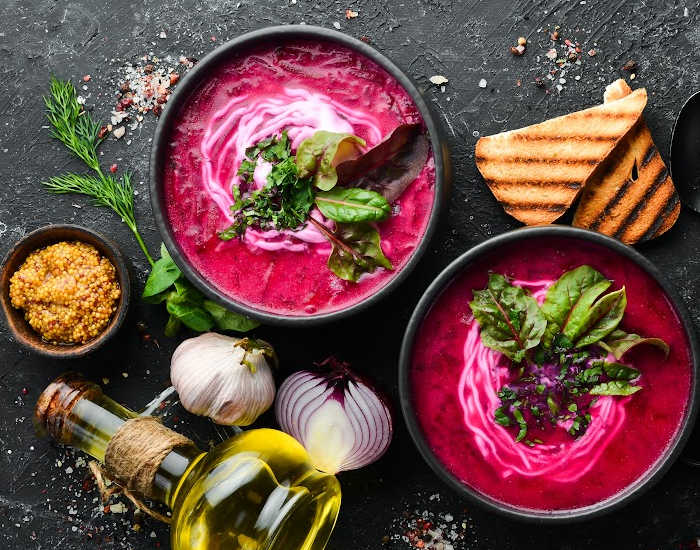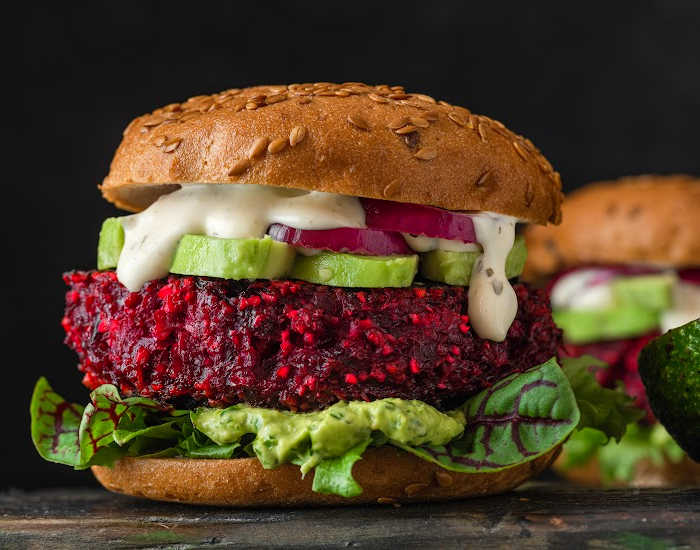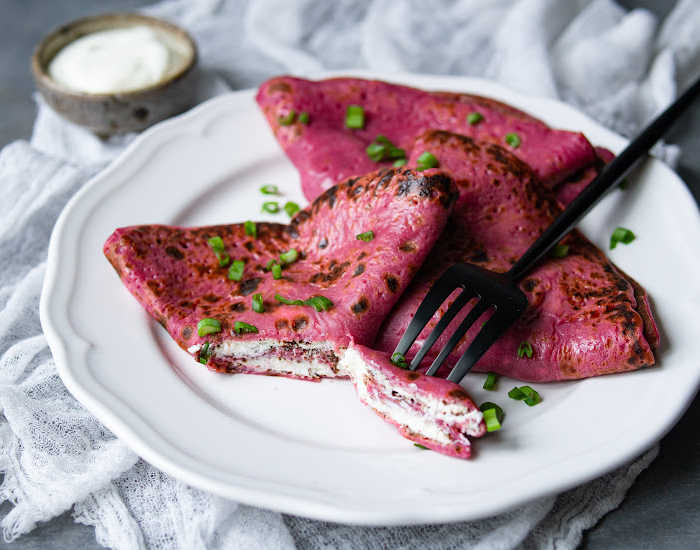 ---
Tips & Tricks
For an extra boost of flavor when cooking beetroot, try adding a splash of balsamic vinegar.
Beetroot is also delicious when roasted, pickled or pureed into a dip.
If beetroot is too earthy for you, try adding some orange or apple juice to mellow out the flavor.
For a savory beetroot dish, try adding some feta cheese or tangy goat cheese.
Beetroot makes a great addition to salads, burgers and sandwiches.
If you're looking for beetroot recipes that are vegan-friendly, try roasting beetroot with olive oil, garlic and fresh herbs.
To get the most out of beetroot's antioxidant and anti-inflammatory benefits, try making beetroot juice with fresh lemon juice.
Beetroots are a versatile, nutrient-packed vegetable that can be used in sweet and savory recipes alike! Whether you're looking for a romantic meal or just a tasty way to get in some extra veggies, beetroot recipes are sure to please.
Do you want a blender and food processor combo that will easily handle all your cooking needs? If so, check out our blog post below. We've reviewed and researched 5 of the best combo machines on the market to make your decision easier.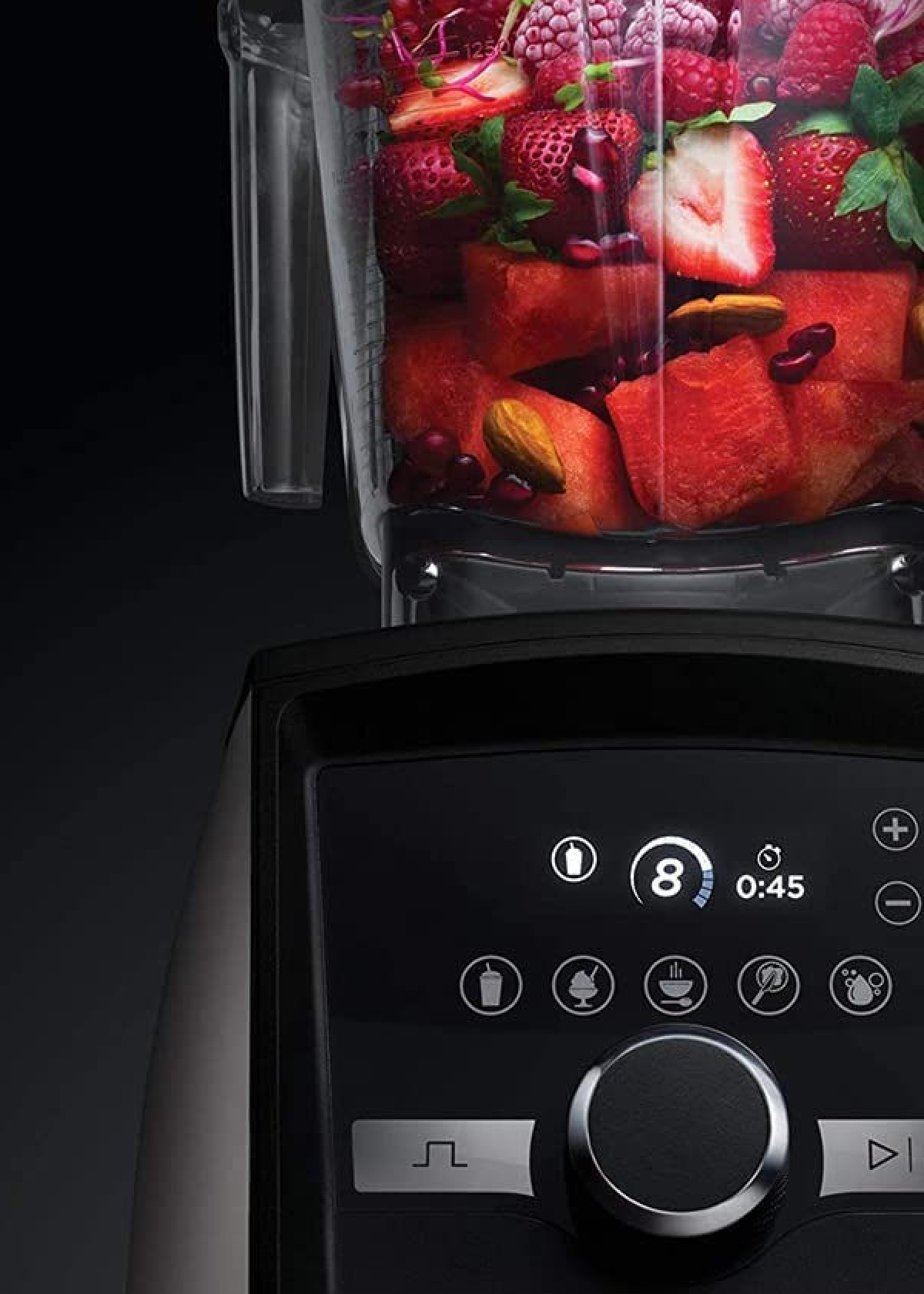 So pick up some beetroots and get cooking! Happy beet-ing!
Catchy Finds