A food processor is a versatile kitchen appliance that can chop, slice, dice, blend, grind, and puree different types of foods in a very short time. It makes most food preparations much faster and more efficient.
If you are new to using a food processor, you might wonder how it works and what blades and components, attachments, types, and sizes are suitable for your needs.
This guide provides an overview of everything you need to know about how a food processor works and how to make it work properly. Let's take a closer look at the inner workings of this appliance.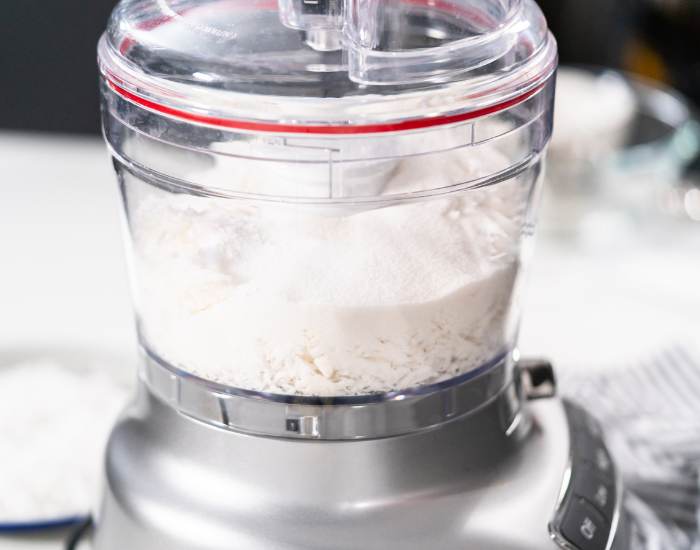 A food processor's basic components are a motor, a work bowl, and a lid.
The motor powers the blade or disks and is located at the base of the machine.
The work bowl is where you put the ingredients that you want to process.
The lid has a feed chute or tube, which enables you to add ingredients while the machine is running.
---
The Basic Components
A food processor consists of three main components: a motor, a bowl, and a lid.
1. The Motor
The motor is located at the bottom of the appliance.
It powers the blade or disks of the machine.
The motor is usually a powerful motor that can process food quickly and efficiently.
It usually has 2 or 3 speeds to control the speed of the blades.
2. The Bowl
The food processor bowl is where all the ingredients are placed before being processed.
It is usually made of plastic, glass, or stainless steel.
Food processors come in different sizes and with various attachments such as slicing discs, chopping blades, a whisk and dough hook. Some come with a blender attachment.
3. The Lid
Food processor lids are used to secure the bowl in place during food processing.
It usually contains a feed tube, enabling you to add ingredients.
The lid protects you from debris and ensures that the food does not spill out.
It usually has safety features that will stop the motor if it gets lifted off the base while the appliance is running.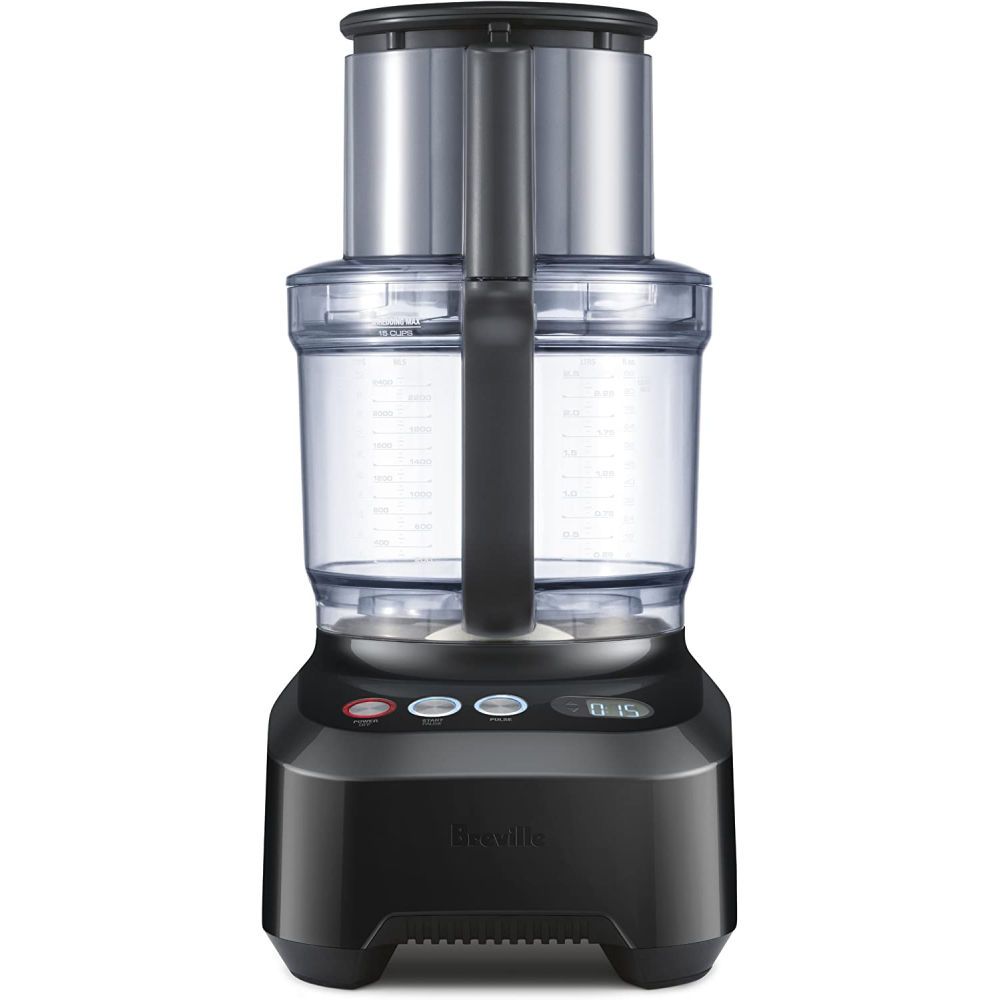 ---
How Does A Food Processor Work?
When you turn on a food processor, the motor rotates the food processor blades or discs.
This motion creates a vortex that pulls ingredients away from the walls of the bowl and down to the blades.
The ingredients are then chopped, diced, blended, minced, grated or pureed depending on what you are making.
The speed of the motor determines how finely your ingredients are processed.
The type of the blade or attachment and the processing time determine the texture of the result.
High speeds will produce more puree-like consistencies, while lower speeds will produce chunkier textures.
When you are done processing your ingredients, the motor stops and the blade or discs come to a halt.
Turn off the machine and remove the lid to access your finished product.
The food processor is then ready for cleaning and storage. Don't postpone: cleaning it right away takes much less time, as after some time, food residu tends to stick to the attachments.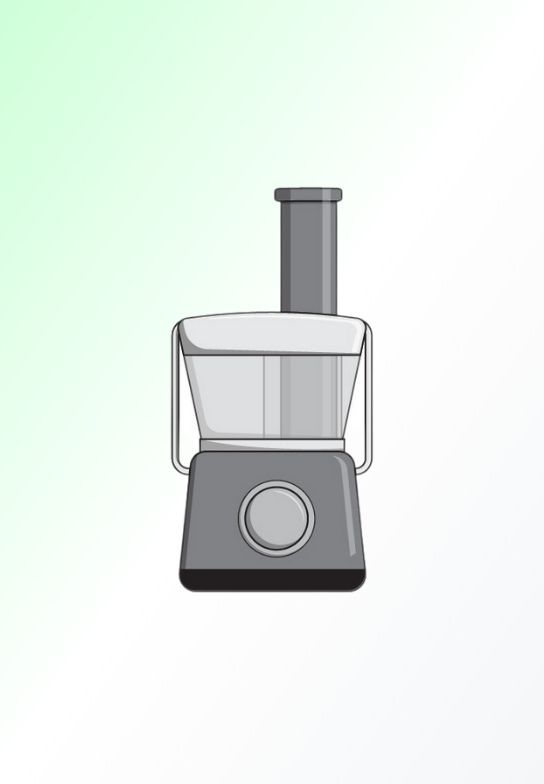 ---
Different Blades and Attachments
Food processors come with interchangeable blades and disks that allow you to customize your recipes. Each serves different purposes.
The standard S-shaped blade: is a multipurpose blade that is used for chopping, blending, and pureeing.
The slicing disc: is perfect for making thin slices of vegetables like tomatoes, cucumbers, and bell peppers.
The chopping disc: can be used to make coarse pieces and rough cuts.
The shredding disc: create fine, uniform strands that are great for cheese, carrots, salads and slaws.
The grating discs: are perfect for cheese and nuts.
The dough blade: is used for kneading bread and pizza dough. Most food processors come with a dough hook attachment.
The French fry cutter blades: some food processors help you make perfect fries in a fraction of the time!
Other attachments may include a blender, a citrus juicer, an emulsifying disk, and a spatula.
Each attachment provides a different function, allowing you to create unique dishes every time, while saving you lots of work.
---
Different Sizes Of Food Processors
Food processors come with different bowl sizes, depending on your needs. You can find appliances with bowl sizes ranging from 2 to 16 cups.
Mini food processors are usually 2-4 cups in capacity and are suitable for smaller tasks, like a sauce or baby food.
The medium-sized food processors have a work bowl capacity of 4-8 cups and work well for everyday food preparation.
Full-size food processors are suitable for larger tasks and have bowl sizes ranging from 8-16 cups.
If you have a large family or like to entertain guests, a full-size food processor might be more suitable for your needs.
---
Different Types Of Food Processors
There are many food processors. However, they come in various types, each with its own unique features and functions.
This type of mini food processor operates with a hand crank.
This type are that it is relatively quiet and easy to use.
It is perfect for small food prep tasks, such as chopping garlic, onions, or mincing herbs.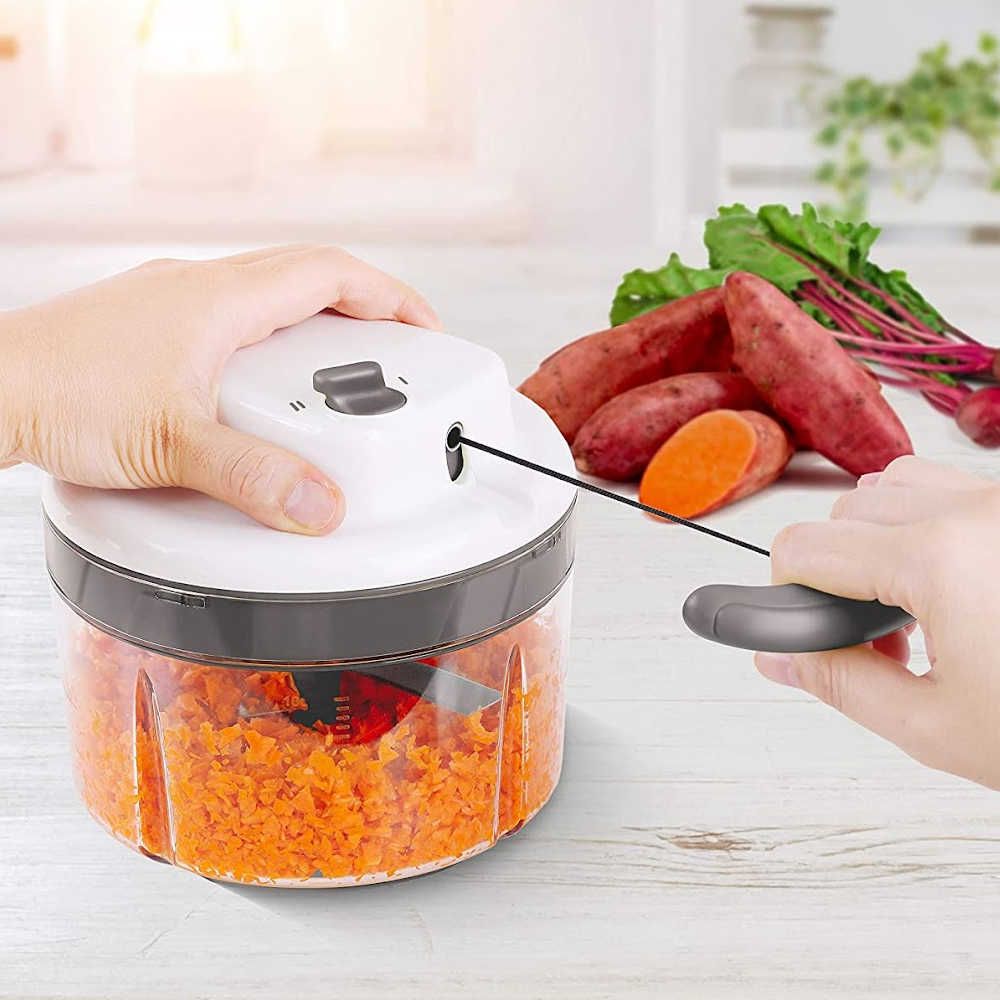 ---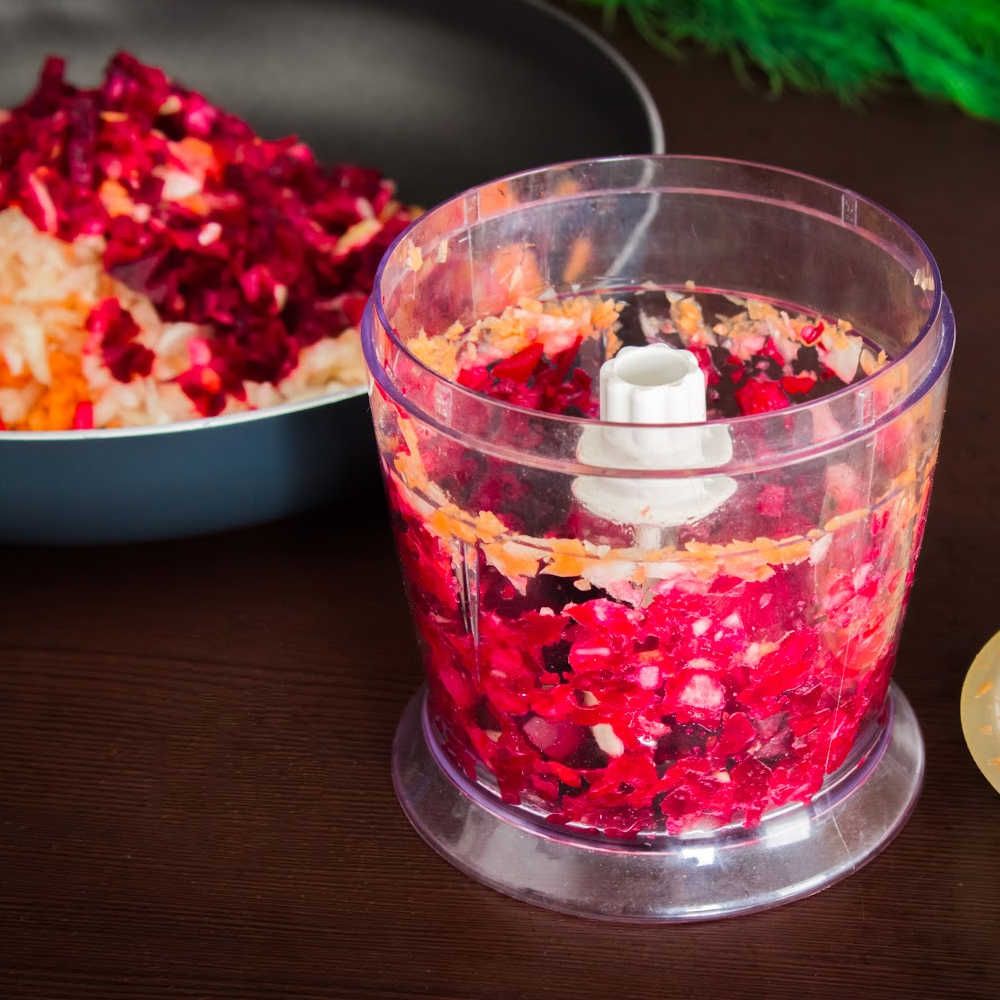 ---
This type of food processor usually comes with more powerful motor and interchangeable blades.
It can be used for chopping, slicing, grinding, shredding, mincing, blending, mixing, and pureeing foods.
The larger sizes are meant for for bigger tasks such as making dough, and grinding nuts.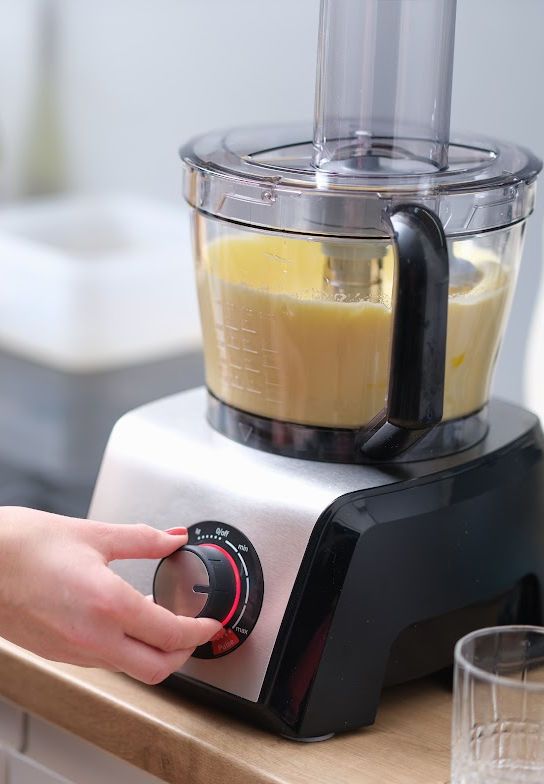 ---
If you're looking for a multi-functional kitchen appliance, you can opt for a blender-food processor combo that can both process solids and liquids.
As a combo, which gives you the flexibility of two appliances in one, preparing soups, smoothies.
These full-sized food processors are the most versatile and can handle a wide range of kitchen tasks.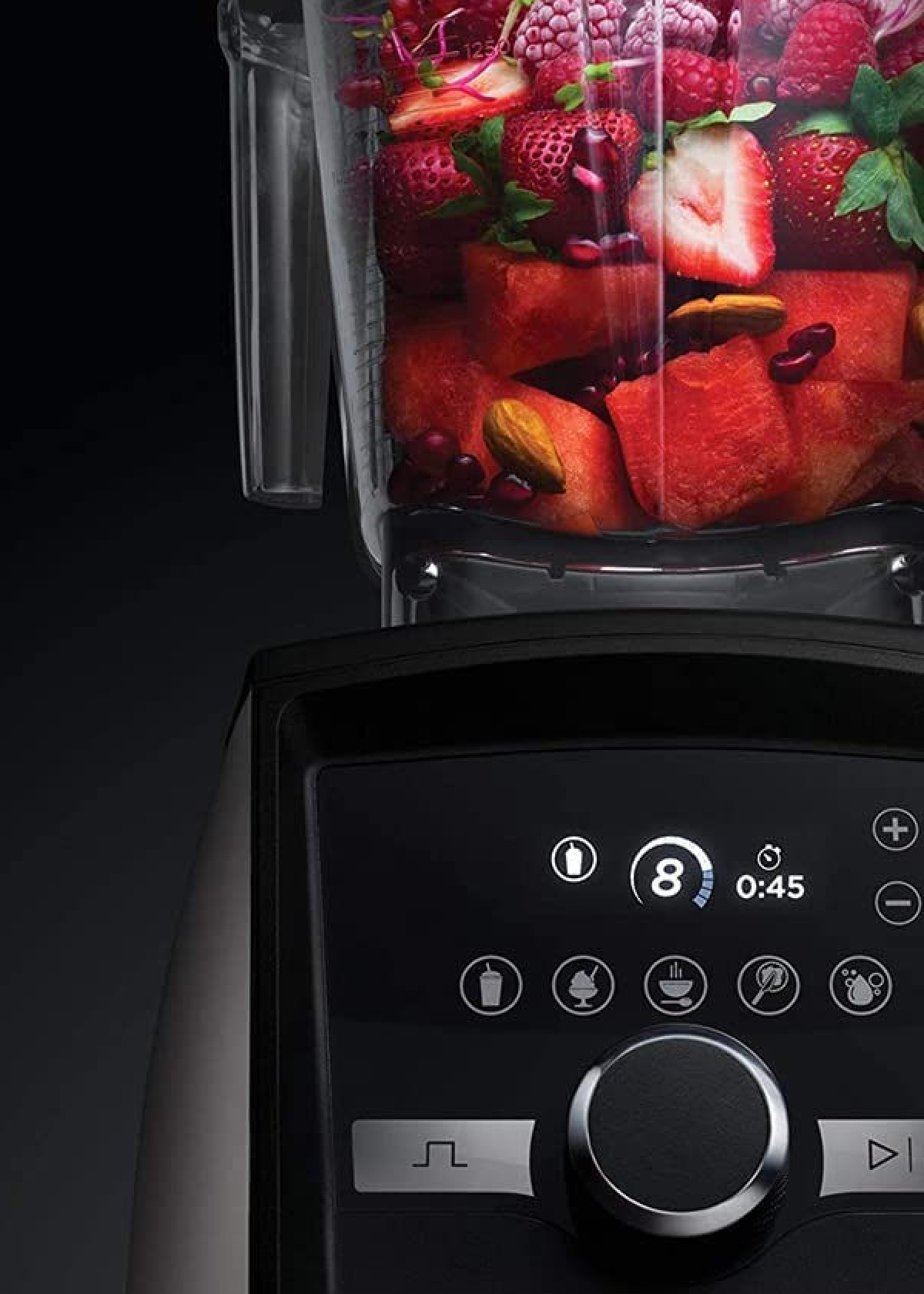 ---
This type, also called an immersion blender, is perfect for making small batches of smoothies, sauces, purees, cream and baby food.
It is also great for making soups since it can blend ingredients right in the pot without transferring them to a bowl.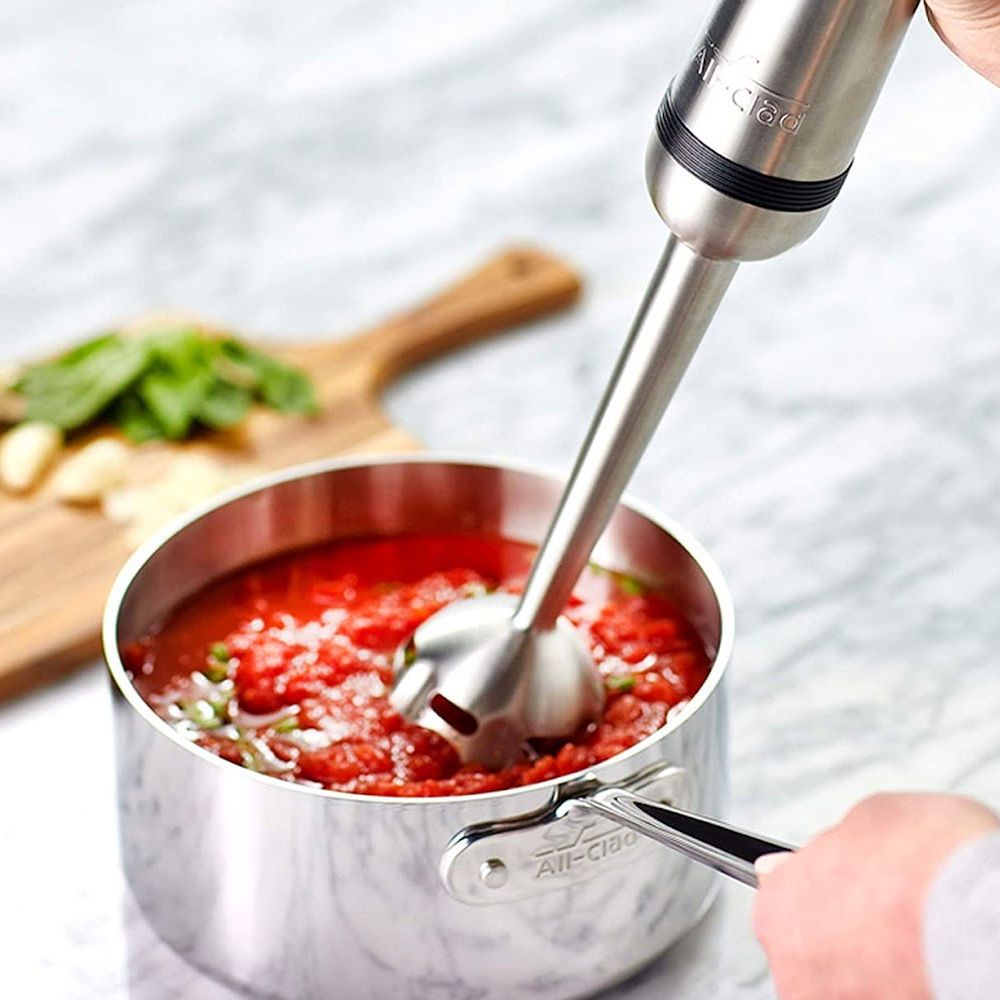 ---
---
Food Processors FAQs
Here are some of the frequently asked questions about food processors.
Why use a food processor instead of blender?
A food processor is more suitable for tasks such as slicing, chopping, shredding, and kneading. A blender is better suited for blending and pureeing ingredients.
Blenders also have powerful motors that allow them to create smooth textures much faster than a food processor can. They also crush ice and nuts.
If you are looking for an appliance to help you with making smoothies, milk shakes, soups or crushing ice, then a blender is the way to go. However, if you are looking for an appliance that can handle more complex tasks like kneading, slicing, and dicing then a food processor is a better choice.
The key is to determine what type of tasks you will need your kitchen appliance to do before deciding which one to buy. Read more details in our guide: Food Processor vs Blender.
What are the advantages and disadvantages of food processor?
Advantages:
Food processors are much more versatile than blenders, as they can handle a greater variety of kitchen tasks.
They are usually quieter than blenders and process food quickly.
They are versatile and efficient, making them ideal for busy cooks who prepare a more elaborate menu, and don't have time to dice or chop by hand.
Disadvantages:
Food processors can be more expensive than blenders.
They require multiple attachments in order to do all the tasks they are capable of, which can add to their cost, but also to operational complexity.
It may take some time for you to become familiar with all the features and functions of a food processor.
It may also take longer to assemble a food processor than a blender since it usually requires several attachments.
Food processors are not easy to clean as there are multi parts and blades that can be difficult to clean properly.
To make citrus and vegetable juice, you will need a dedicated juicer.
What is the difference between a food grinder and a food processor?
A food grinder is designed specifically for grinding nuts or meats into small pieces. It has a metal or stone cutting blade that moves in circular motions to chop the ingredients.
A food processor, on the other hand, is multifunctional as it can do much more than just grind. With its sharp blades, it can also slice, shred carrots and other vegetables, chop food of many kinds, kneading bread dough and mixing many kinds of ingredients.
It has interchangeable blades and discs which allow you to customize the texture of your food, making it the right kitchen tool set for many recipes. Food processor bowls are usually large enough to serve any recipe's purpose.
Overall, a food processor is more powerful and versatile than a grinder and can do much more than just grinding. Read more details in our guide: Food Processor vs Food Grinder.
What can I make in my food processor?
You can use it to chop vegetables, puree fruits for sauces and smoothies, knead doughs for bread and pizza crusts, and grind spices.
You can also make nut butters, homemade hummus, guacamole, dressings and dips, shredded cheese or nuts, and even frozen desserts like ice cream and sorbets.
The sky is the limit when it comes to what you can make in your food processor; all you need is some creativity and a good recipe! Check out our related article: what is a food processor used for to get more inspiration!
How often should I clean my food processor?
It is recommended to clean your food processor right after each use. Food residue can build up in the bowl and on the blades, so it's important to keep them clean to prevent contamination.
To clean your machine, you can use a damp cloth or sponge, dish soap, and warm water to wipe down the bowl and blades. You can also put them in the dishwasher for an easier clean-up.
Tips & Tricks
To prevent clogs in the blades, try not to overload the bowl with too much food at once, and cut the ingredients to smaller pieces if necessary.
To prevent ingredients from sticking to the sides of the bowl, use a rubber spatula or spoon to scrape down the sides as you process the food.
Always unplug your machine before cleaning or changing blades and attachments.
Always wear protective gloves when cleaning your food processor as the blades are sharp.
If you're using a food processor for the first time, it is best to refer to your user manual and always follow safety instructions when using it. Then, always keep it somewhere you can find it easily. Why? Food processors need instructions for each attachment.
In addition to the manual, watch online tutorials for tips on how to use it properly. This will help ensure that you are familiar with all of its features and settings.
It is important to keep all parts and accessories clean and dry when not in use.
If you notice anything unusual with the machine, such as smoke or strange noises, turn it off immediately. Contact a professional for assistance.
Understanding how a food processor works, its basic components, as well as the different types and sizes, blades and other attachments can help you choose the right one for your needs.
A commercial-grade food processor is an excellent kitchen investment that can make your food preparation more comfortable and more efficient.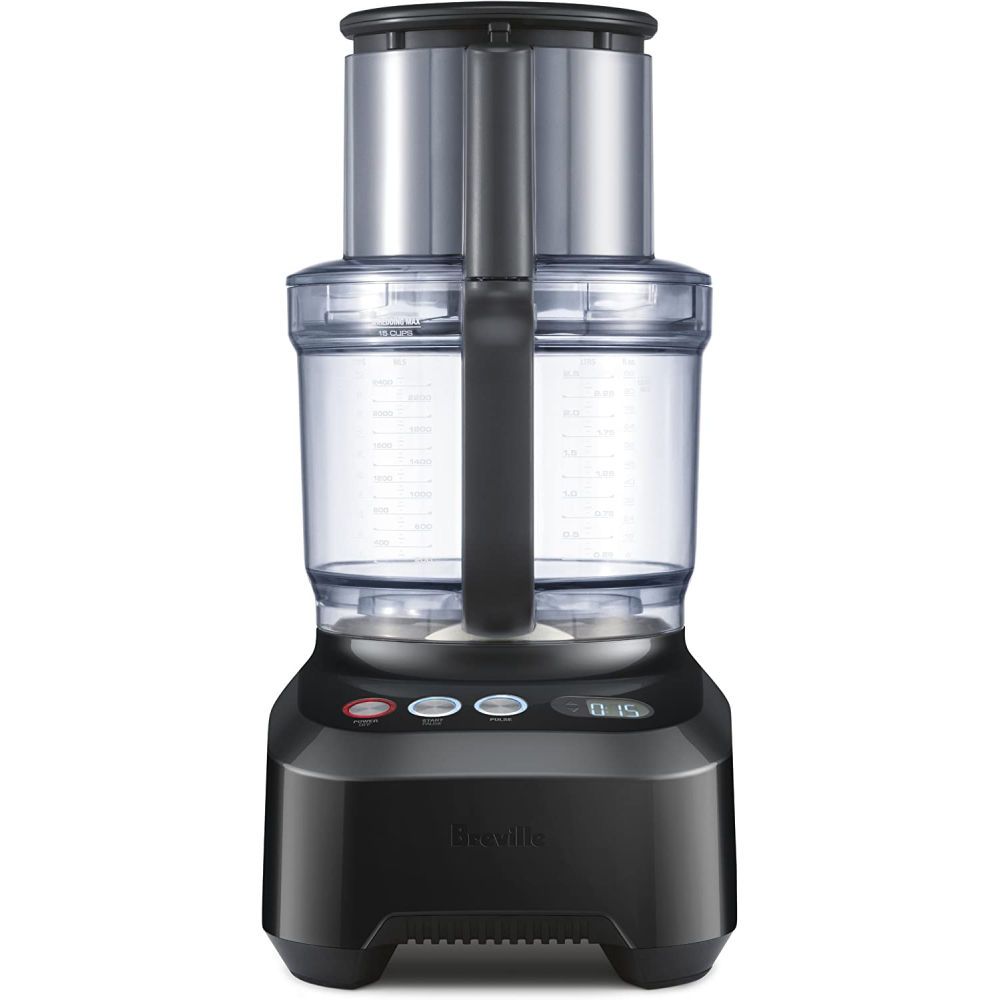 By investing in the right food processor, you can produce healthier and fresher meals with less effort and enjoy the process of cooking more.
Happy processing!
Catchy Finds