Toast - whether you prefer it lightly toasted or golden brown, it's a breakfast dish that almost everyone loves.
In this blog post, we'll cover everything you need to know about how to toast bread in a toaster oven: from temperature settings to different types of toasts that you can make at home for your loved ones.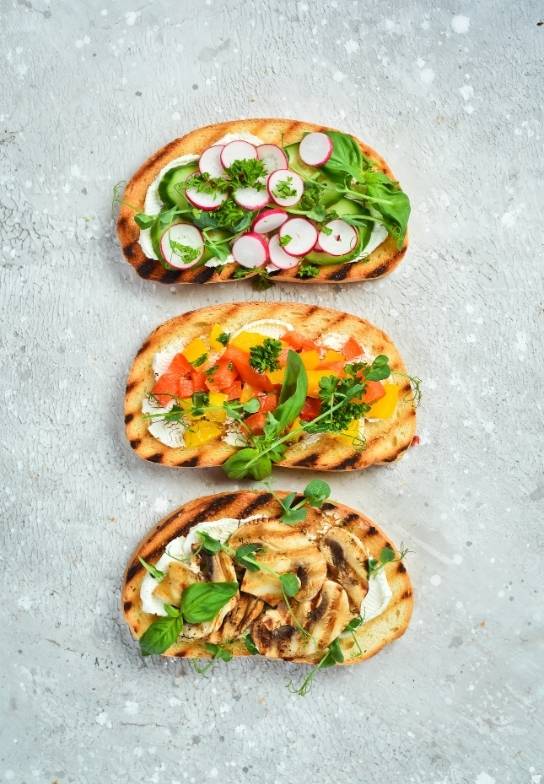 How To Make Toast In A Toaster Oven
To make a perfect toast in a toaster oven, set the temperature at 400°F and a timer for around 3 minutes. Put the bread slices in the baking pan.

The key is to check on the bread slices every 30 seconds to adjust the desired crispy level. Keep an eye on them, don't leave for too long to make sure they don't burn.
---
1. Temperature Settings
The most important step in toasting bread in toaster ovens is setting the right temperature.
Generally speaking, the lower the temperature, the lighter the toast; the higher temperature will make toast that is darker and crunchier. A toast setting can be between 375°F - 450°F.
For regular toast, a setting between 375°F-400°F works best, depending on how well-done you like your toast.
For more golden-brown toast, you'll need to set your toaster oven between 400°F - 450°F.
If you're using a different type of bread or special toppings, however, you may need to adjust your settings accordingly.
For bagels, croissants or English muffins, you should adjust the temperature settings accordingly. English muffins should be cooked at around 350°F, while bagels should be cooked at 400°F and croissants at 375°F.
It's also best to preheat the toaster oven for about 5 minutes before putting the food on the oven rack (a baking sheet is recommended).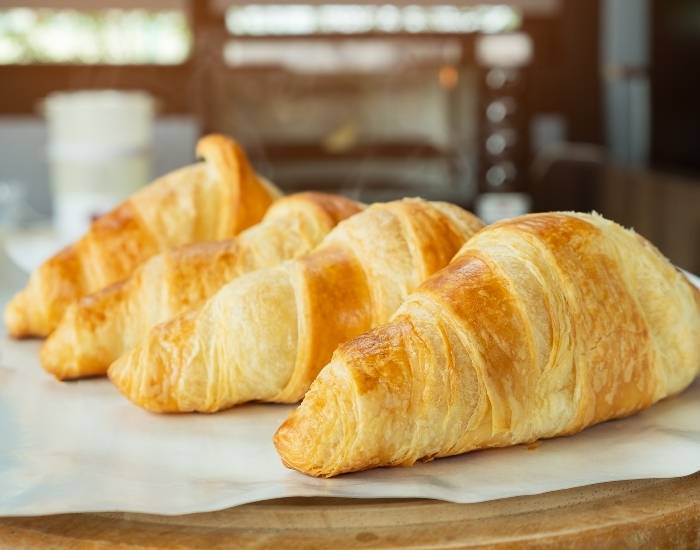 ---
2. Toasting Time
The length of time that it takes to achieve perfectly toasted bread will vary depending on the type of bread, so be sure to keep an eye on your toast as it's cooking. You don't want burnt toast. Most toaster ovens have a timer.
Note: many toaster ovens have a toast setting, with both heating elements turned on and bread being toasted at both sides. If your toaster oven doesn't have a toast setting, use the bake setting. Check this guide on how to use a toaster oven if you're in doubt.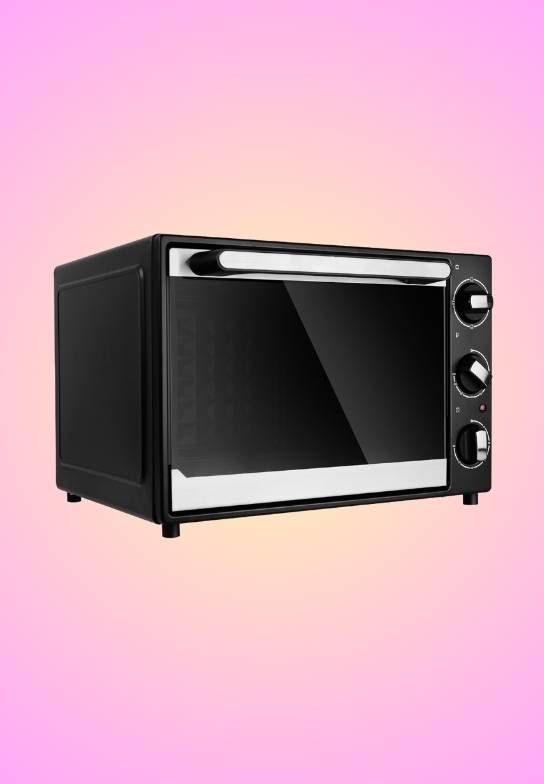 Regular slices of bread take about 3-5 minutes to achieve a golden-brown color.
If your toast isn't as dark as you'd like, leave it in for an extra 1 minute or 2.
As a general rule (bake setting), you should toast one side of the bread for about 3 minutes, and then flip it over and cook the other side for an additional 2-3 minutes.
For bagels, croissants and English muffins (bake setting), toasting time will be shorter, usually around 2-3 minutes.
Similarly, if you're using different types of toppings or spreads on your toast (such as butter or jam), you may need to adjust the cooking time accordingly.
---
3. Types Of Toast
Not all toasts are created equal! There are countless variations of toast, but here are some of the most popular to make in your toaster oven:
White Toast: This is the classic version of toast that most people are familiar with, and it can be made by toasting white bread at 375°F-400°F. You can serve plain toast with a variety of toppings, such as butter, jam, honey, or nut butter.
Whole Wheat Toast: This type of toast is similar to white toast, but it's made with whole wheat bread for a heartier flavor. You'll want to set your oven slightly higher for this one at 400°F.
French Toast: French toast is a popular breakfast dish that's made by soaking bread in an egg, milk, and butter or oil mixture before toasting it until golden-brown. You'll want to set your oven at 350°F for this one.
---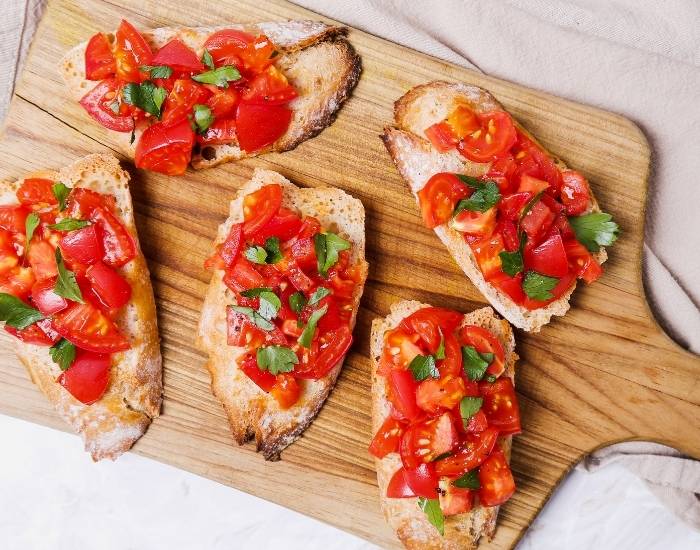 Toasting Bread Tips
1. How To Toast More Bread At The Same Time
Note: only a convection toaster oven can manage toasting more bread at the same time.
If you want to make a large amount of toast (6-12 toasts), you can stack the slices vertically on a toast rack (without the edges of the bread touching) and place them in the oven.
This will allow you to toast more slices at once, which is great for when you're hosting friends or family for breakfast!
Just make sure to keep an eye on your toast while it's cooking since this method will require a slightly longer cooking time.
Convection toasting, will ensure that the heat is evenly distributed throughout and your toast comes out perfectly toasted.
---
2. How To Give Extra Flavor To Your Toast
To give your toast a little extra flavor, try brushing it with melted butter or olive oil before toasting.
You can also sprinkle some cinnamon sugar, sea salt, or garlic powder on top to add a unique twist.
For an even more flavorful toast, try adding a thin layer of cream cheese or goat cheese before toasting.
You can top your toast with fresh herbs like basil or oregano for a delicious and aromatic finish.
---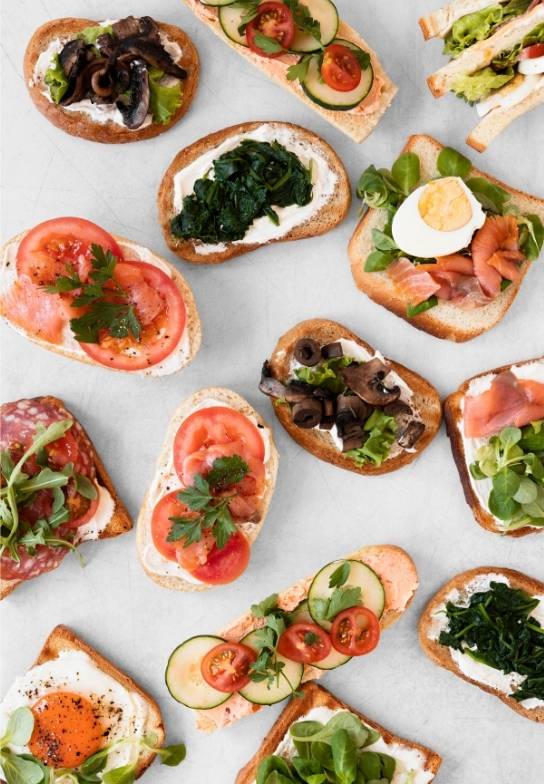 3. Experiment With Different Toppings
One of the best parts about making toast in a toaster oven is that you can combine with different toppings and flavor combinations. There are so many different toppings that you can experiment and find what works for you.
Eggs & Bacon Toast: If you're looking for a more filling breakfast option, top your toast with eggs and bacon. Simply prepare your favorite type of eggs (fried, scrambled, poached, etc.) and add on crispy bacon before toasting in the oven.
Grilled Cheese Toast: This is a delicious twist on the classic grilled cheese sandwich. All you need to do is top your toast with a thick layer of cheese and then put it in the oven until the cheese melts and turns golden-brown.
Cinnamon Toast: For an easy yet tasty snack, you can make cinnamon toast by sprinkling a generous amount of cinnamon sugar on top of your toasted bread and then popping it into the oven.
Garlic Toast: If you love garlic, then this is the toast for you! Just spread some butter on your toasted bread and top it with a generous layer of minced garlic. You can also add some herbs or cheese if desired.
Tomato Toast: Tomato toast is a simple yet delicious dish that can be made in your toaster oven. All you need to do is top your toast with slices of tomato, drizzle it with olive oil, and season it with salt and pepper before toasting it in the oven until the tomatoes are slightly crispy.
Avocado Toast: Avocado toast is another popular breakfast dish that's easy to make in a toaster oven. Simply top your toast with mashed avocado, and then season it with salt, pepper, feta cheese, and any other spices you like before popping it in the oven.
Banana Toast: Banana toast is a great way to get your daily dose of fruit and fiber. All you need to do is top your toast with slices of banana and drizzle it with honey or cinnamon before toasting it in the oven until golden-brown.
Mushroom Toast: Mushroom toast is a great way to get your daily dose of veggies. All you need to do is top your toast with sliced mushrooms, drizzle it with butter, and sprinkle it with some herbs before putting it in the oven until golden-brown.
Hummus Toast: Hummus toast is a delicious snack that's packed with protein and fiber. All you need to do is spread your toast with hummus before popping it in the oven until it's golden-brown.
Nut Butter Toast: For a protein-packed snack, top your toast with a thick layer of nut butter (such as almond or peanut butter). You can also add sliced bananas and some honey, for an extra sweet touch.
Chocolate Toast: If you're a chocoholic, then this variation of toast is for you! Simply top your toast with chocolate chips. The chocolate will melt and mix with the toast. Toast until golden (and chocolate) brown.
Spicy Toast: On the more adventurous side, you can make a spicy toast by adding some cinnamon, nutmeg, chili powder to your butter or honey topping. This will give your toast a unique and flavorful kick!
Sweet Jams: For a sweet treat, you can make your toast extra special by topping it with any of your favorite jams such as raspberry jam, cherry jam, or apricot jam.
Nutella Toast: You can also make Nutella toast in your toaster oven. Just add a thick layer of Nutella on top and let it melt slightly before removing from the oven.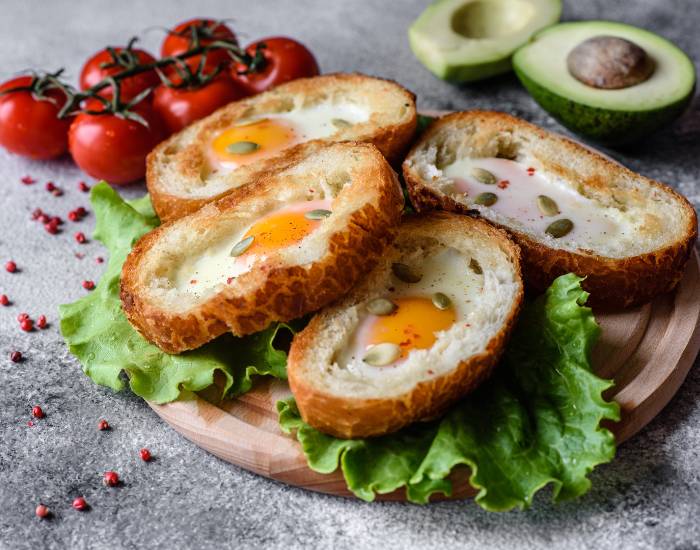 Tips & Tricks
Here are some tips and tricks to keep in mind when using a toaster oven.
When making toast, it's important to set your toaster oven to the right temperature and keep an eye on the bread. If the temperature is too high, your toasts will burn, but if it's too low, your toasts will look "pale" and taste untoasted.
To ensure that your toaster oven is cleaned regularly, preferably after use. Buildup of crumbs and debris can keep your toaster oven from working properly.
To make cleaning up easier after toasting, line the bottom of your toaster oven with baking sheet before putting in the bread. This will help catch any crumbs and make it easier to clean up after you're done.
It is strongly recommended to use a wire brush or damp cloth to quickly wipe down the interior walls of your oven, and then give it a good rinse with warm water.
For tougher stuck-on messes, you can use a mixture of baking soda and vinegar to help loosen it up.
IN THE SPOTLIGHT
A toaster oven is a great alternative to a traditional toaster or a traditional oven. It's also great for making different kinds of toasts. Pick one today!
8 BEST AIR FRYER TOASTER OVENS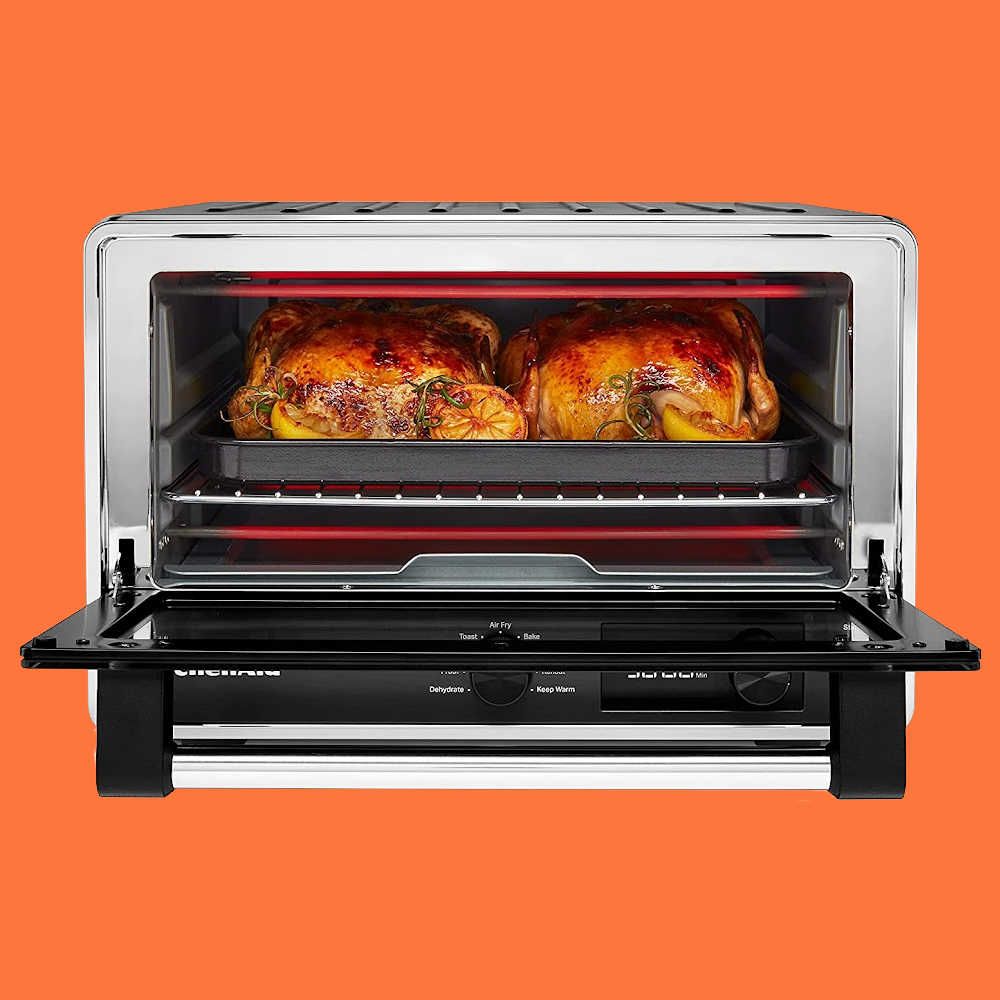 By following the tips and tricks mentioned above, you can make perfect toast every time and also experiment with different variations to spice up your breakfast routine, or your snack time!
Happy toasting!
Catchy Finds
---