Toaster ovens are all-in-one kitchen appliances that can help you save time and space in the kitchen. Not only can they make toast, but they can also be used to bake, broil, and roast a variety of dishes.
In this comprehensive guide, we will explore the diverse range of dishes that can be prepared (and can't) using a toaster oven.
Additionally, we will highlight the ones that are best suited for this appliance, while offering valuable tips to assist you in getting started.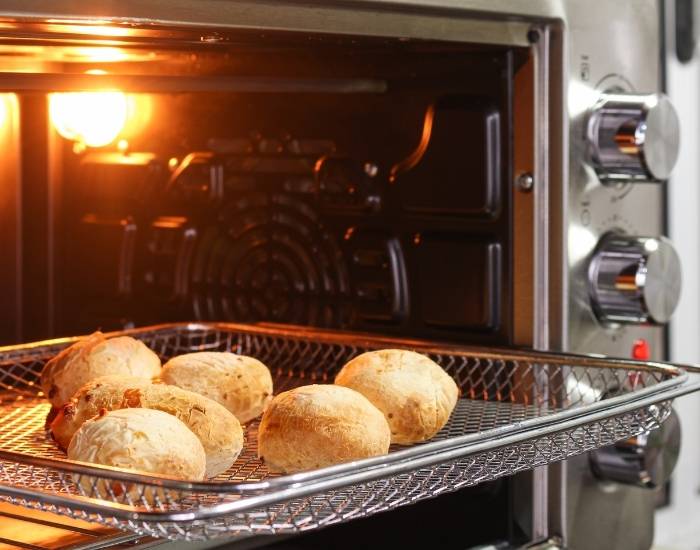 What Can You Cook In A Toaster Oven?
Toaster ovens can handle a wide range of dishes, ranging from baked potatoes to roasted vegetables, meats, from simple snacks to full meals and desserts, from pizzas, and even fried foods. Basically anything that an oven, a toaster and an air fryer can do.
These appliances have many different functions and benefits that set them apart from traditional ovens. They are efficient and heat up quickly, allowing you to cook small batches of foods faster than you would in a traditional oven.
We highly recommend the Breville Smart Oven Pro Toaster Oven for its precise temperature settings and wide range of preset functions if you are wondering which model to purchase. With this oven, you can achieve perfectly crispy and juicy result every time.
Get ready to explore our list with 22 toaster oven inspirations and 15 more ideas (in the links below) you can make at home today!
---
Make Breakfast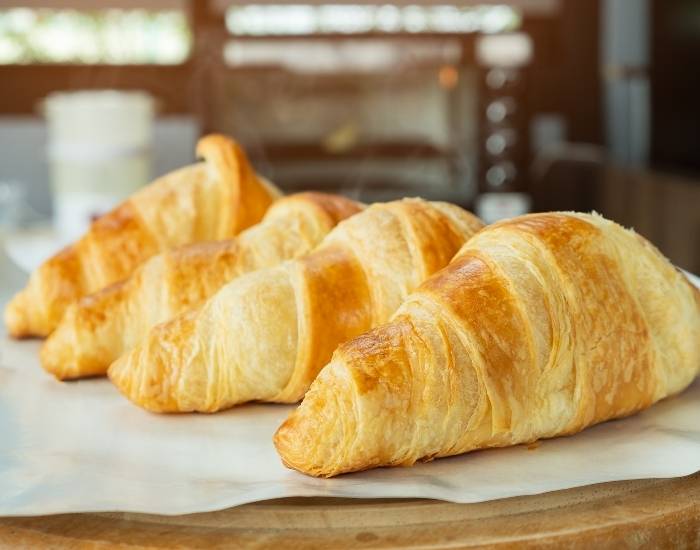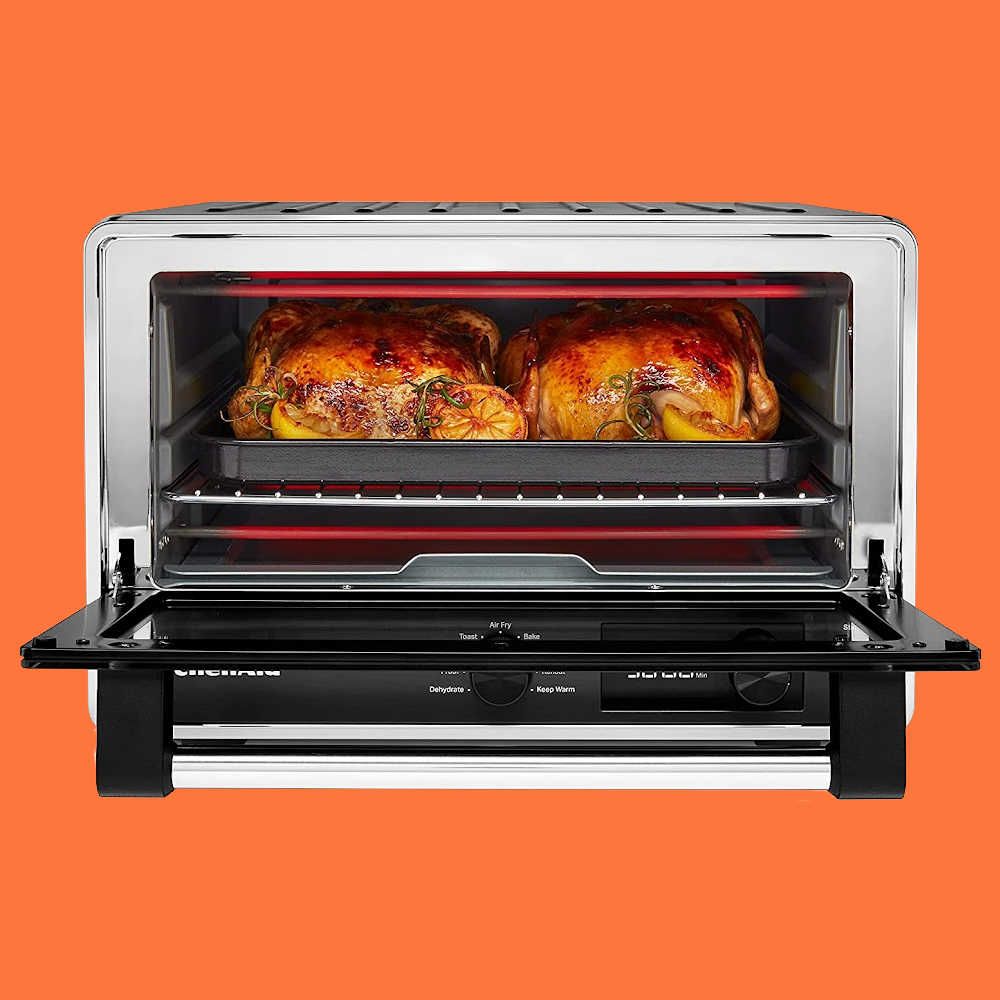 ---
Make Lunch
Crispy crostini and bruschetta can be made easily and quickly. For more nutrition and flavor, add some vegetables such as mushrooms, tomatoes, smoked paprika, veggies, beans, and some goat cheese on the garlic bread .
Small pizza. Preheat the toaster oven to 400ºF and bake your pizza for 10-12 minutes, or until the crust is golden brown and cheese is melted.
Paninis, toasts, and sandwiches. Toast your sandwich up for 4-5 minutes or until golden brown.
Chicken salad sandwich is also a great option for lunch. Preheat to 375ºF, and cook your sandwich in foil for 5-8 minutes or until chicken is cooked through.
Tortillas. Preheat to 350ºF. Heat the tortilla in your toaster oven for about two minutes or until it is crispy and golden brown.
Tacos and Burritos can be cooked quickly in this oven. Preheat to 350ºF. Place your tacos or burrito on the wire rack of your toaster oven and cook for 10 minutes.
Fajitas. Preheat the oven to 400ºF, place your fajitas on a baking sheet and bake for 10 minutes or until cooked through.
Quesadillas are a fast and tasty lunch meal that you can make in your mini oven. Preheat to 400ºF. Heat up your quesadillas for about 3-4 minutes.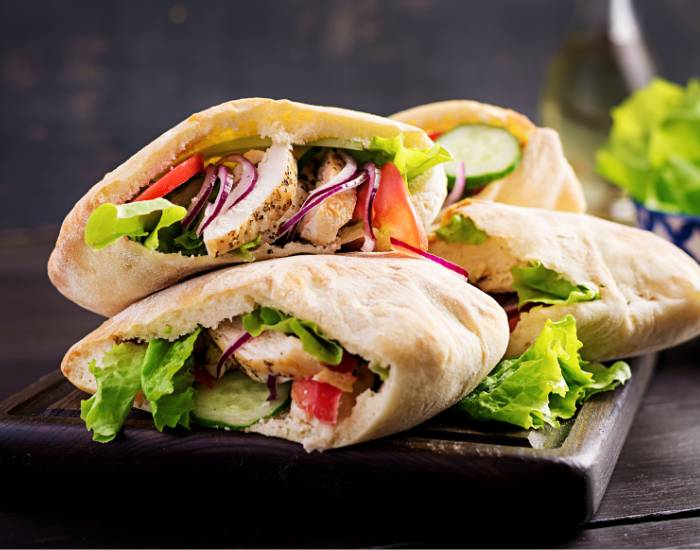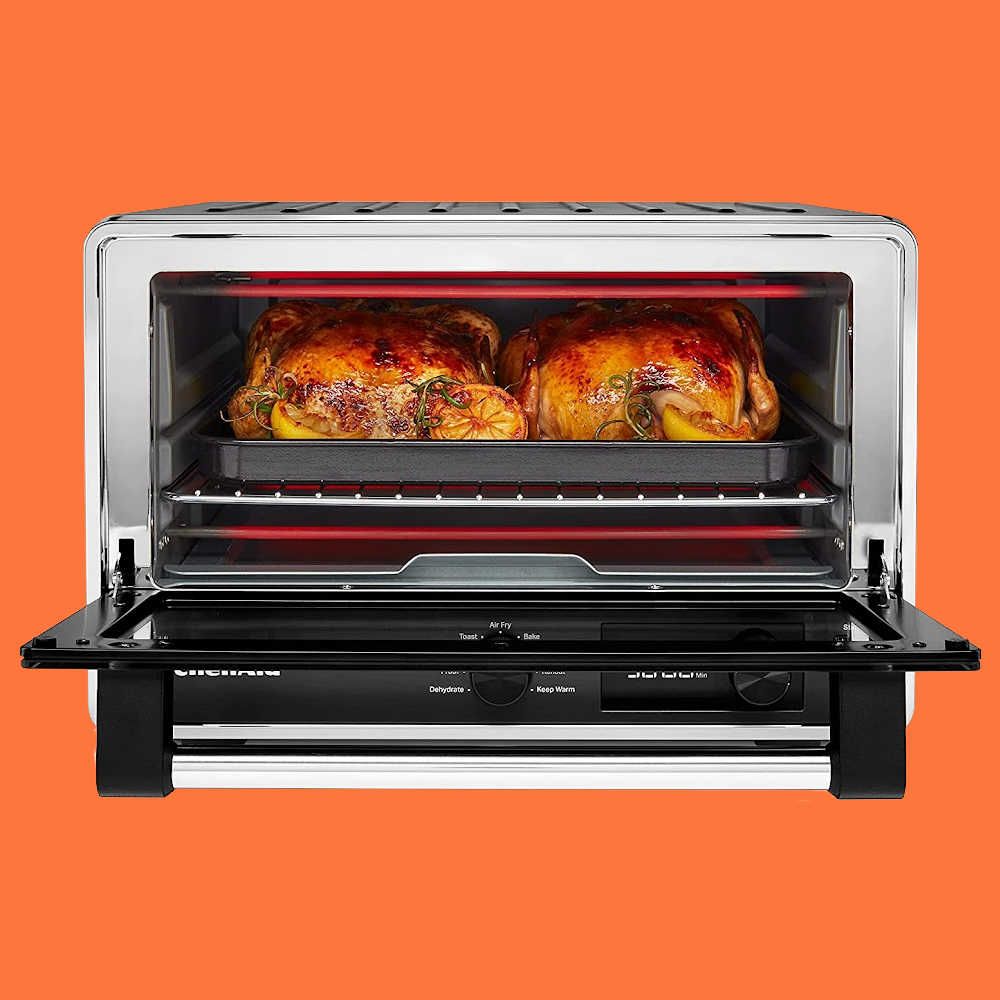 ---
Make Dinner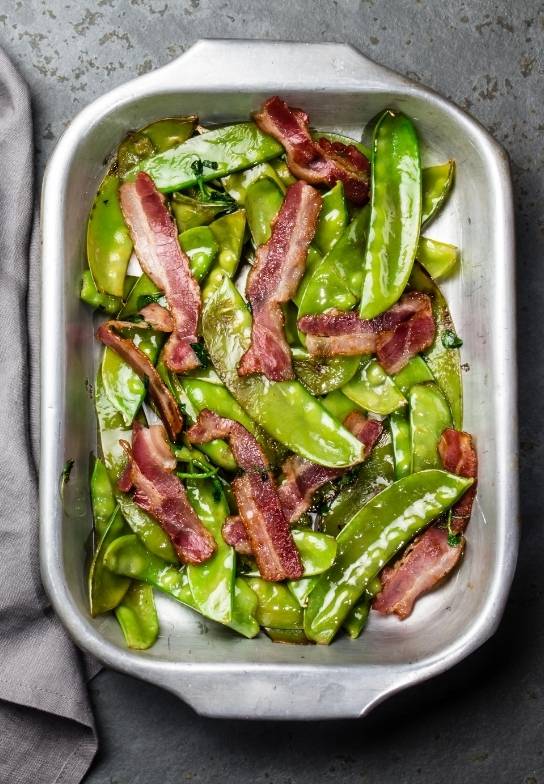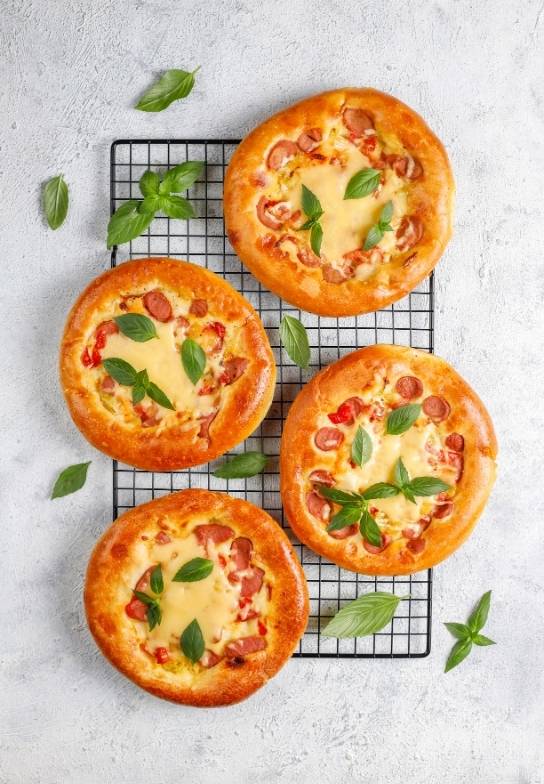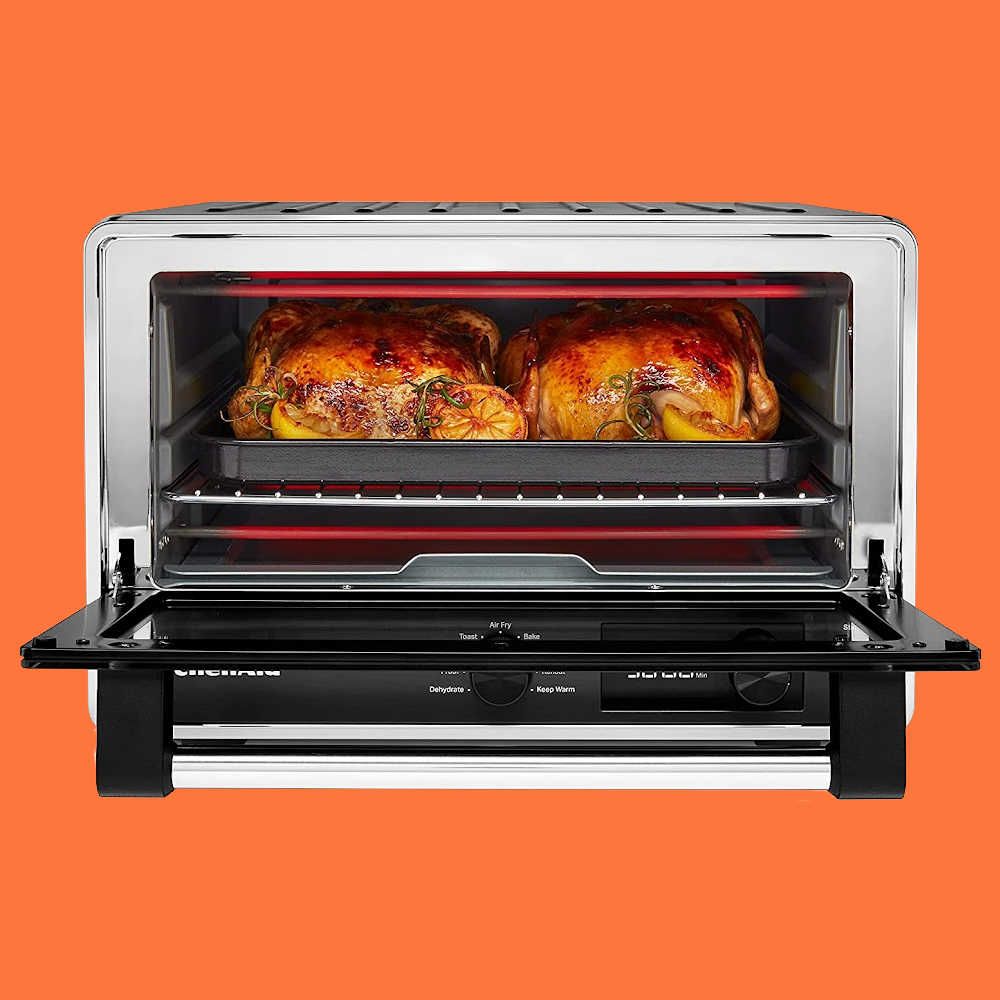 ---
Make Side Dish
Fried foods: Toasters ovens aren't deep-fryers, but they can make some delicious fried foods like fish and shrimps, French fries, and chicken wings. To avoid getting soggy, make sure you use the air frying setting and a wire rack on top of a baking sheet to let any excess oil drip off and to evenly cook the food.
Baked brie: Toaster ovens are perfect for baking brie. Preheat the toaster oven to 375°F and bake for 6-8 minutes or until cheese is melted. Add your favorite toppings like honey, jam, nuts, bacon etc.
Roasted potatoes: Potatoes are a great side dish that can be made in a toaster oven. Preheat the oven to 400°F and roast the potatoes for 25-30 minutes or until golden. Toss in garlic, rosemary, Parmesan cheese or other seasonings to taste.
Baked cinnamon apples: Preheat to 350°F and place your sliced apples on a baking sheet. Sprinkle some brown sugar, cinnamon, nutmeg and bake for about 15-20 minutes. Enjoy your delicious baked apples with a scoop of ice cream.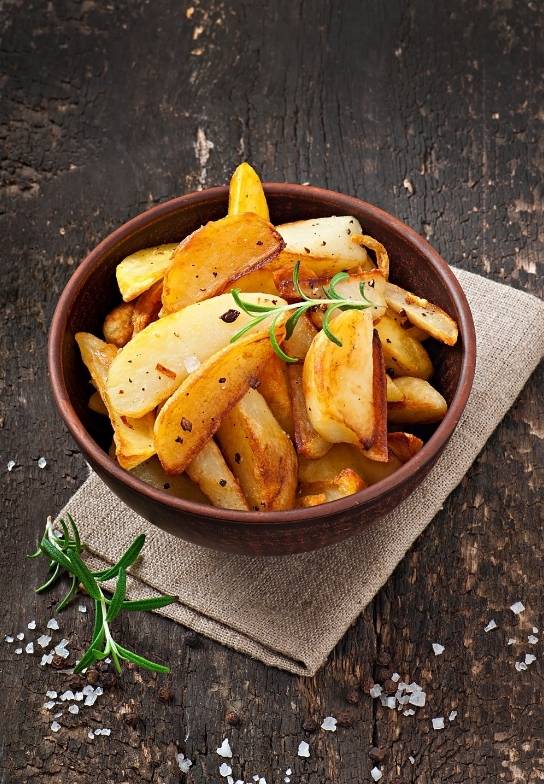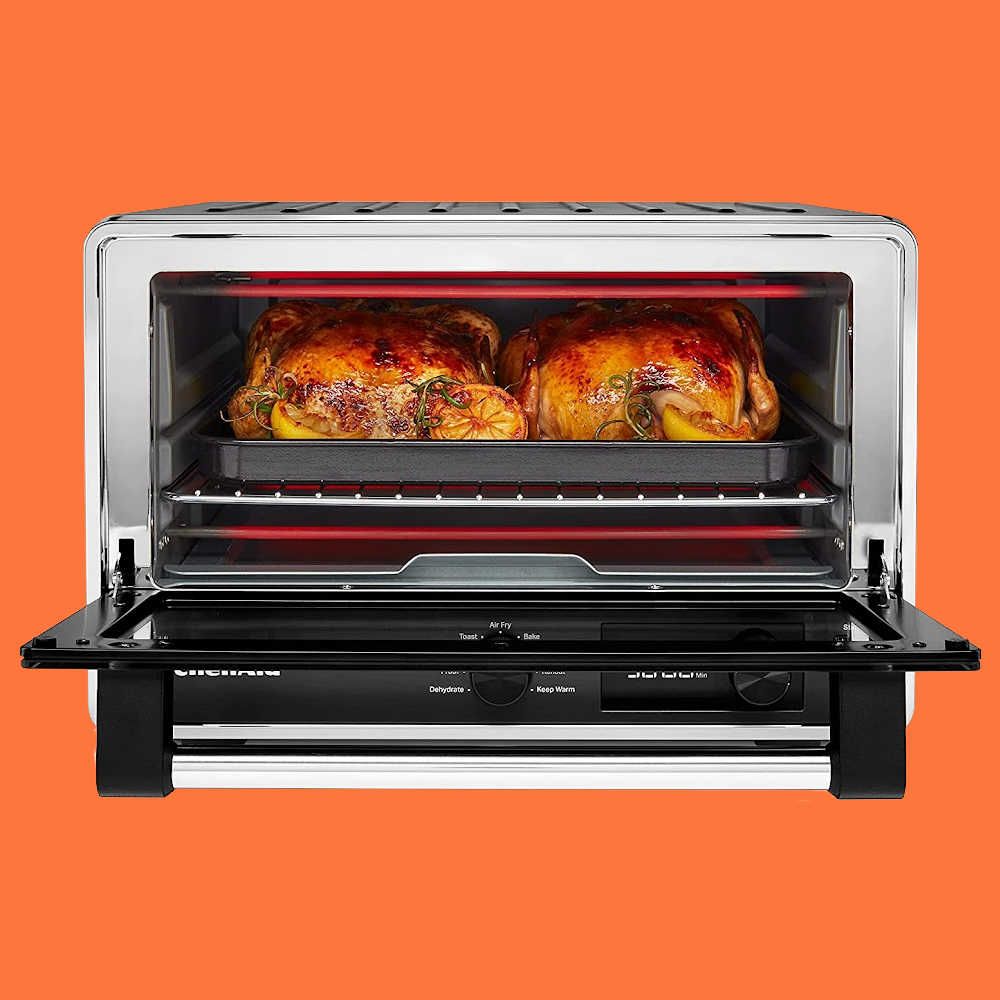 ---
Make Desserts & Snacks
Cookies and biscuits: Preheat the oven to 350°F. Use a baking sheet. Bake cookies for 8-10 minutes or until golden brown.
English muffins & cupcakes: These small cakes are also easy to make in a toaster oven. Preheat your oven to 375°F. Use parchment paper.

Bake the muffins and cupcakes for about 15-20 minutes or until a skewer comes out clean when inserted into the center.
Mini pies, cakes & tarts: Preheat to 375°F. Bake mini pies and tarts for 10-15 minutes or until the crust is golden brown and filling is bubbly.
Chips: such as kale chips, beet chips, potato chips. Preheat to 350°F and bake for 8-10 minutes.
Brownies: To make brownies, preheat the oven to 350°F and bake for 20-25 minutes or until set.
Sticky buns & cinnamon rolls: Preheat your oven to 375°F. Use parchment paper. Bake the sticky buns and cinnamon rolls for 15-20 minutes or until golden brown.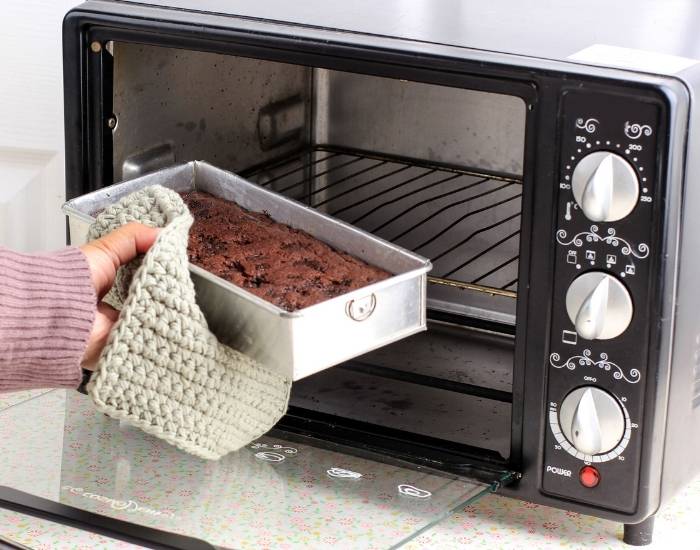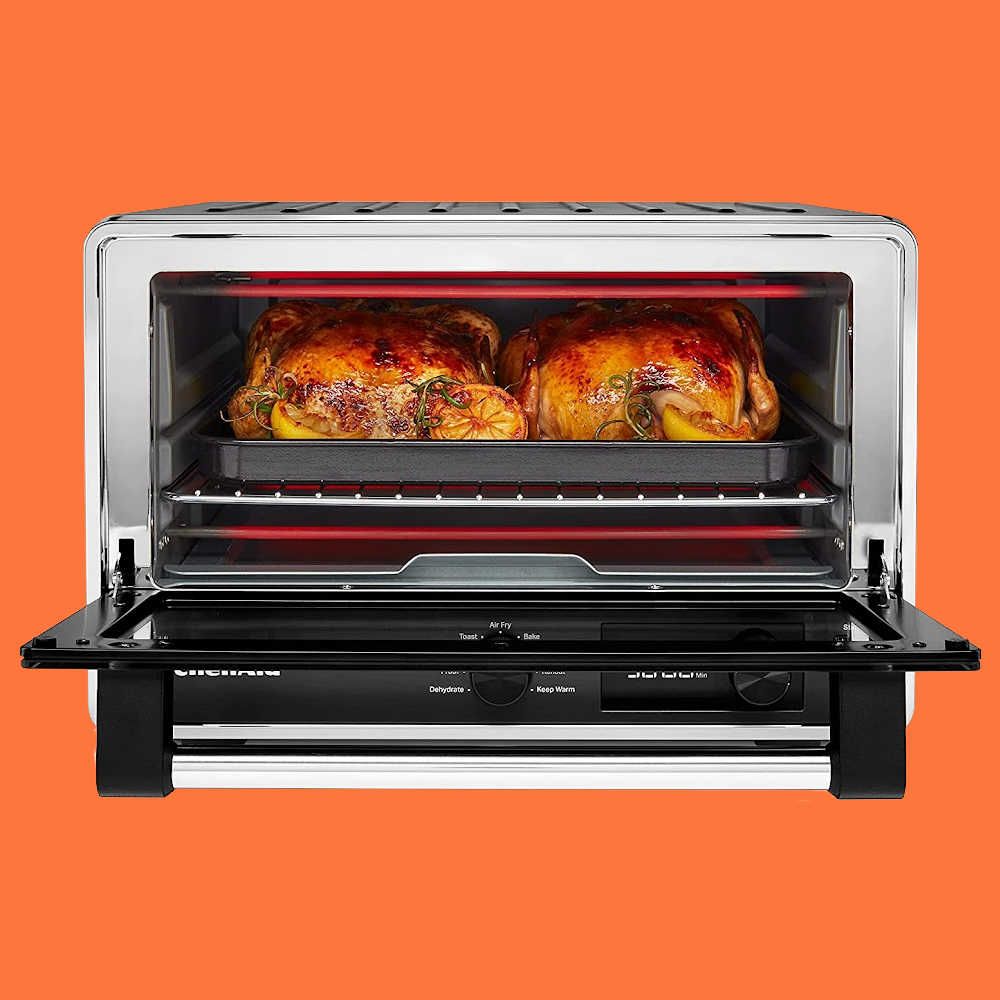 ---
---
7 Things To Avoid Cooking In A Toaster Oven
As much as a toaster oven can be a game changer in your kitchen, there are some things that you shouldn't cook in it. There are some limitations to what you can cook in it. Read further on how to use a toaster oven properly.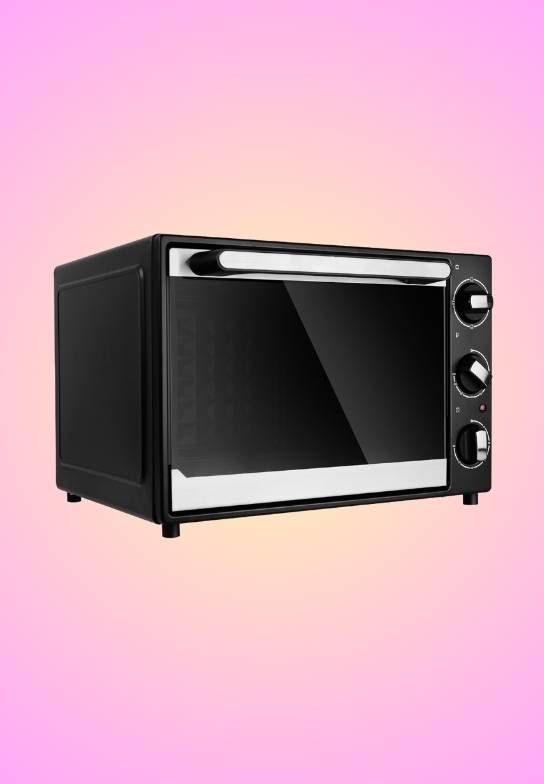 1. Large Roasts
Roasted dishes such as beef rouladen, meat loaf, roasted pork tenderloin, roasted beef tenderloin and ducks. The size of the item will likely exceed the capacity of the little oven, making it difficult to cook evenly.
2. Delicate Baked Desserts
Desserts like soufflés, cheesecakes, fruit cobblers, bunt cakes, or chocolate lava cakes may not turn out as well in a toaster oven because of the uneven heat distribution.
3. Whole Chickens & Turkey
These should also be avoided as they require a lot of space, higher temperatures than most toaster ovens can produce. Like large roasts, use a regular oven for these dishes.
4. Stir Fries & Sautéed Dishes
Stir fries and sautéed dishes should be avoided as they require high heat that is difficult to get in a toaster oven. To ensure great results, it's best to use a stovetop.
5. Soups & Stews
These dishes that have a lot of liquid can spill over and create a mess in this oven. It's best to cook these dishes on the stovetop.
6. Baked Bread Loaves & Cake Loaves
These are also too large for the average toaster oven and can cause burning.
7. Popcorn
Popping popcorn in the oven is highly discouraged due to the risk of fire from hot oil and kernels splattering everywhere.
---
Toaster ovens are ideal for cooking roasted vegetables, baked potatoes, baked dishes or chicken breasts. They can make perfect crispy toast, reheated slices of pizza, or French fries.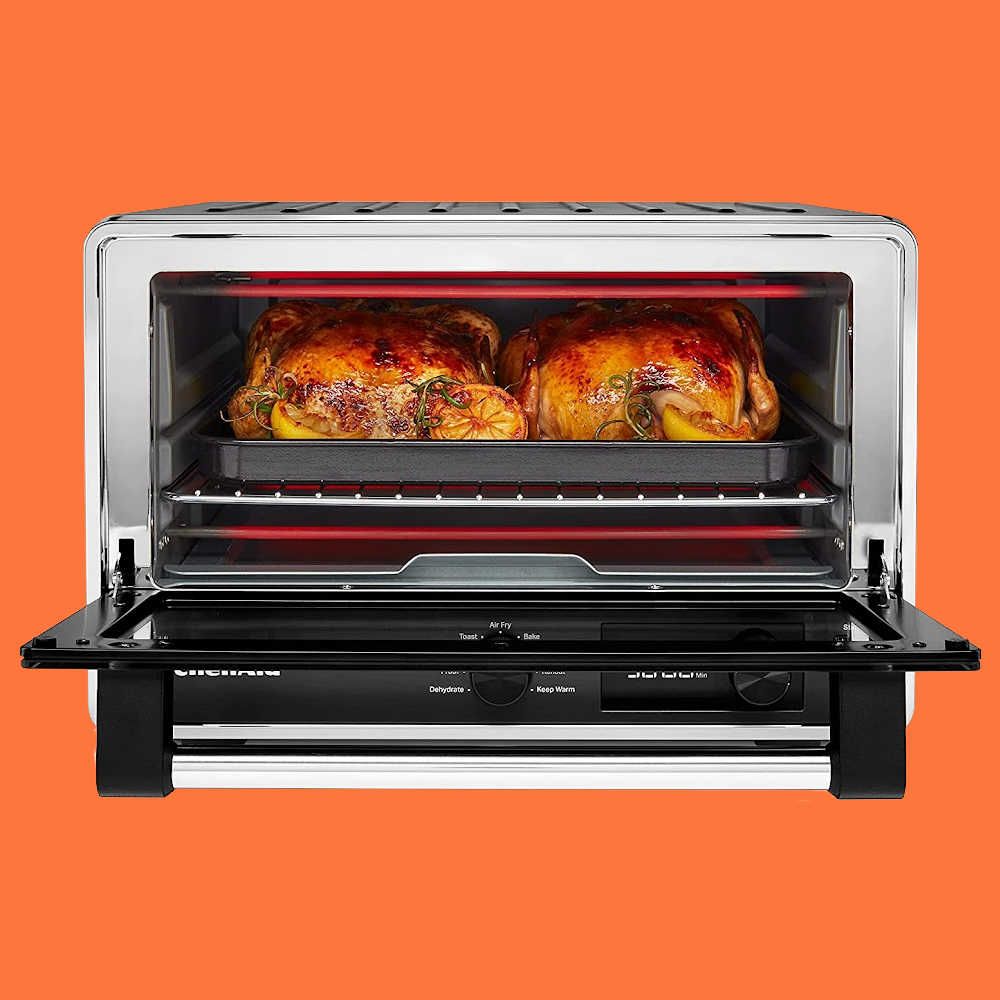 Experiment with different recipes to get the best out of your appliance and enjoy delicious and healthy meals in no time.
Catchy Finds
---