Tired of the same old turkey and mashed potatoes for Thanksgiving? For the home chef who wants to try something different this holiday, we've got you!
These non-traditional Thanksgiving dishes are sure to impress your guests and leave them wanting second servings (maybe thirds!). They can be prepared for Christmas & New Year parties as well. Here's our non-traditional Thanksgiving dinner menu with recipes & dozen of ideas to get you started!
Appetizer: Spiced Pumpkin Hummus With Pita Chips
This flavorful twist on classic hummus is perfect for Fall and is sure to get your guests' appetites whetted for the main event.
Ingredients:
15 oz can of cherry tomatoes + 1 cucumber, sliced
1 (15 oz) can of chickpeas, drained
½ cup pumpkin purée + ¼ cup tahini
1 garlic clove, minced
2 tablespoons olive oil
2 tsp. pumpkin pie spice + 1 tablespoon of lemon juice
½ tsp. cumin + ½ tsp. salt, to taste
Instructions:
Place the chickpeas in a food processor until they are roughly chopped.
Add the pumpkin purée, tahini, garlic, olive oil, pumpkin pie spice, cumin, salt, and lemon juice.
Blend until all the ingredients are fully incorporated and the hummus is smooth.
Serve with pita chips, sliced cucumber & cherry tomatoes, and enjoy!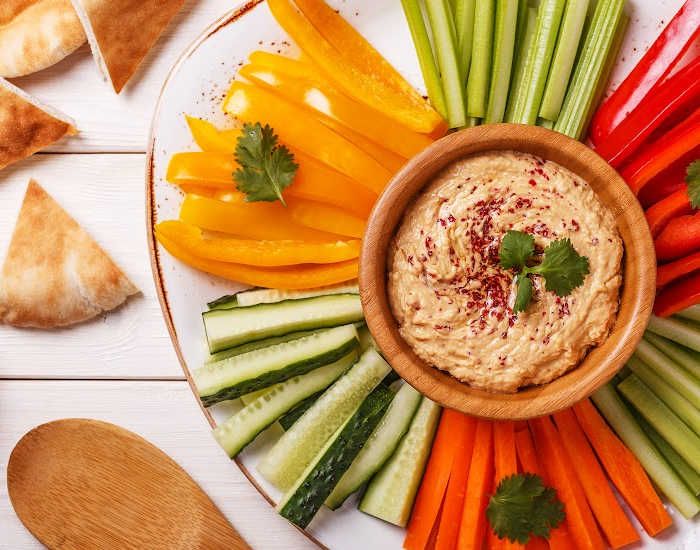 Main Course: Potato-Crusted Turkey
This is a unique twist on the traditional turkey dinner that is sure to wow your guests. The potato crust adds a crunchy texture and flavor to the turkey that will have them asking for second servings!
Ingredients:
1 turkey breast, boneless and skinless
2 large potatoes, grated
½ cup olive oil
Salt & pepper, to taste
Herbs of your choice (oregano, rosemary, etc.), to taste
Instructions:
Preheat the oven to 350°F.
Place the turkey breast in a large roasting pan.
In a bowl, combine the grated potatoes, olive oil, salt and pepper, and herbs. Mix until everything is evenly distributed.
Spread the potato mixture over the turkey breast and pat it down, making sure that the entire surface of the turkey is covered.
Bake in the oven for 45 minutes or until the potato crust is golden brown and crispy.
Let the turkey rest for 10 minutes before slicing and serving.
Dessert: Chocolate-Cherry Cake
This dark chocolate and tart cherry flavors are a perfect combination for any festive occasion.
Ingredients:
1 ½ cups all-purpose flour + ¾ cup cocoa powder
2 tsp. baking powder + ½ tsp. baking soda
½ tsp. salt + 1 tsp. vanilla extract
½ cup vegetable oil
1 cup granulated sugar
2 large eggs
½ cup milk
2 cups pitted cherries, divided
Instructions:
Preheat the oven to 350°F. Grease and flour a 9-inch cake pan.
In a medium bowl, whisk together the flour, cocoa powder, baking powder, baking soda, and salt.
In a separate bowl, beat together the oil and sugar until combined. Add the eggs one at a time, beating after each addition.
Add the vanilla extract and mix until combined. Add half of the dry ingredients to the wet ingredients and mix until just incorporated.
Add in the milk and mix until just combined. Add the remaining dry ingredients and mix until fully incorporated.
Fold in 1 ½ cups of the cherries, saving the other ½ cup for topping.
Spread the batter into the prepared cake pan and top with the remaining cherries.
Bake for 35-40 minutes or until a toothpick inserted into the center of the cake comes out clean.
Allow the cake to cool in the pan for 15 minutes before transferring it to a wire rack to cool completely. Enjoy!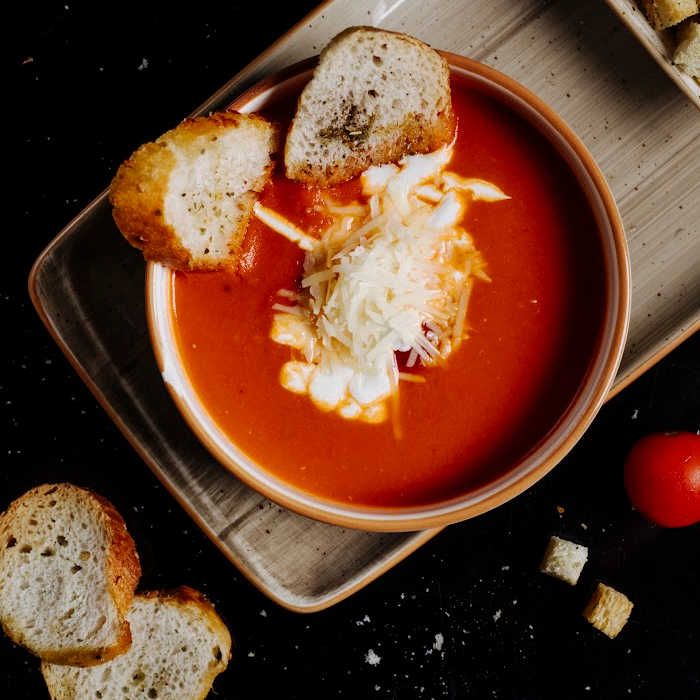 9 More Non-Traditional Thanksgiving Dinner Menu Ideas
Grilled Cheese & Tomato Soup – a fun, comfort food-style dinner that is sure to be a hit with everyone.
Roasted Root Vegetables – a colorful and flavorful side dish that is sure to please even the pickiest eaters.
Garden Salad – a light salad mix side dish that is sure to be a crowd-pleaser.
Butternut Squash Risotto – a creamy and flavorful main course that everyone is sure to love.
Steam/ Grilled Salmon – a tasty and healthy alternative to the traditional turkey dinner.
Grilled Lobster – a delicious seafood option that is sure to impress.
Roasted Beef Tenderloin – a juicy main course that is sure to be a show-stopper.
Sweet Potato Casserole – a flavorful side dish that can be made ahead of time.
Apple Crumble Pie – a delicious dessert that will have your guests begging for more.
Tips & Tricks
Try sprinkling some chopped nuts, dried fruit, or shredded cheese over the top of your dishes for an extra boost of flavor and texture.
Don't forget to add a few extra touches such as festive candles, mini pumpkins, and other seasonal decorations for an extra bit of holiday cheer.
Want some more inspiration - namely creamy scalloped potatoes, green bean casserole, apple sausage stuffing, whole roasted chicken & veggies? Watch the below video for a step-by-step tutorial.
If you want a quality food processor to help with all your chopping needs but don't want to spend a lot of money, read our blog post below. We researched and compiled 5 of the best food processors that cost $100 or less. Check it out!
Happy Feasting! Happy Thanksgiving!
Catchy Finds